Opera Philadelphia To Premiere Two New Operas in 40th Season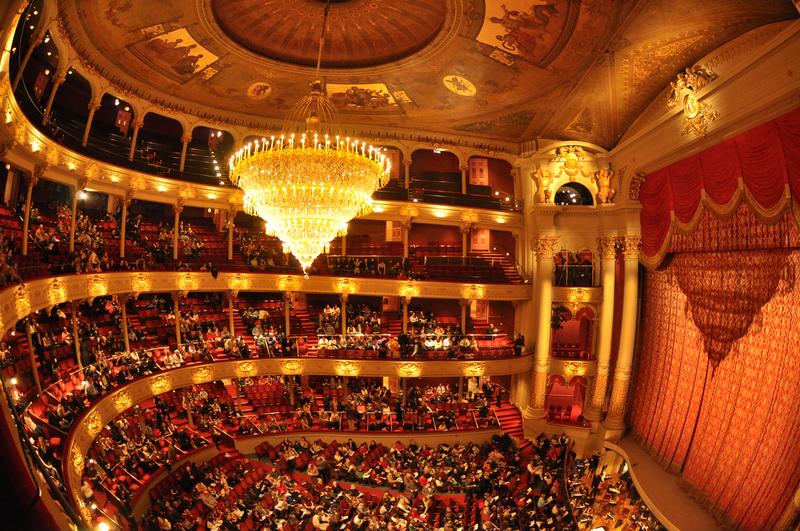 Opera Philadelphia will host the world premiere of Charlie Parker's Yardbird and the East Coast premiere of Oscar during it's 40th anniversary season. The company's 2014-2015 season also feature a few new productions of old classics. The performances feature opera notables Eric Owens and Lawrence Brownlee as well as some up and coming talent.
Next season kicks off with a twist on a classic. In September, Opera Philadelphia and Opera Theater of St. Louis premiere a new co-production of Rossini's Barber of Seville, starring Jennifer Holloway as Rosina and Taylor Stanton as Count Almaviva. Holloway, a mezzo known for her trouser roles, is a talent on the rise most recently known for playing Prince Orlofsky in Die Fledermaus at the English National Opera. As a part of the series Opera on the Mall, the Academy of Music will air a free broadcast of this performance at Independence National Historical Park on September 27th.
In March the Curtis Opera Theater does a production of Strauss' Adriane auf Naxos and in April, Eric Owens makes his debut as King Philip in Verdi's Don Carlo with a strong accompanying cast including: Dimitri Pittas, Leah Crocetto, and Michelle de Young. Since playing Alberich in the Metropolitan Opera's Ring Cycle, Owens has been quite sought after for his richly toned baritone voice. 
The 2014-2015 season will also see some entirely new operas. Starting in February the Academy of Music will host the East Coast premiere of Oscar, a new opera commissioned by Opera Philadelphia and Santa Fe Opera about the life and struggles of literary genius, Oscar Wilde. Focusing on his later years, the opera follows Wilde's trial, time in prison, and subsequent persecution as a homosexual. The New York Times has called countertenor and leading man David Daniels superb, "not only singing, but also acting the role with a savvy Wildean mix of arrogance and vulnerability." The opera is composed by Theodore Morrison and the libretto is written by John Cox, a director and Wilde scholar.
Finally, in June Opera Philadelphia will host the world premiere of Charlie Parker's Yardbird, another commissioned work. In this chamber opera, renowned jazz musician Charlie Park is already dead, but no one knows— not even Parker himself. In a dreamlike state he composes what he believes to be his greatest work, visiting his various muses and inspirations along the way. Metropolitan Opera and Teatro La Scala regular, Lawrence Brownlee plays Parker alongside soprano Angela Brown as his mother, Addie. Other characters include two of Parker's formers wives, Dizzy Gillespie and Parker's patron, Baroness Pannonica de Koenigswarter.
Schedule:
— Jonathan Beyer, Jennifer Holloway and Taylor Stayton lead a new production of The Barber of Seville at the Academy of Music in September, with a FREE, HD broadcast on Sept. 27
— East Coast Premiere of Oscar, starring David Daniels, Heidi Stober, and William Burden, at the Academy of Music in February 2015
— Curtis Opera Theatre's Ariadne auf Naxos, presented in association with Opera Philadelphia and Kimmel Center for the Performing Arts, at the Perelman Theater in March 2015.
— Eric Owens makes his role debut as King Philip in Verdi's Don Carlo, with Dimitri Pittas, Leah Crocetto, and Michelle DeYoung, at the Academy of Music in April 2015
— World Premiere of Charlie Parker's YARDBIRD, starring Lawrence Brownlee and Angela Brown, comes to the Aurora Series at the Perelman Theater in June 2015