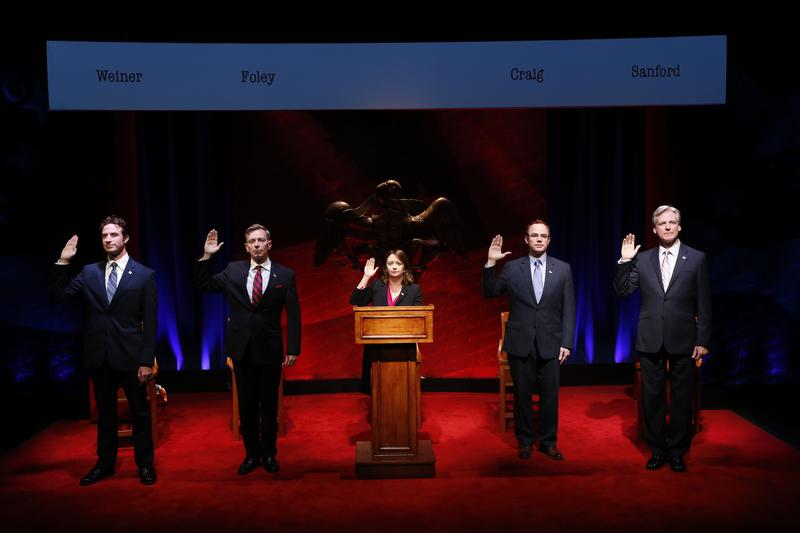 To say that Tail! Spin! is true to life might be a bit of an understatement. Mario Correa's play uses words taken from the public record to tell the sex-scandal stories of four politicians: Anthony Weiner, Mark Sanford, Larry Craig and Mark Foley. The four men are played by different actors, but all the women — "wives, tails, beards and Barbara Walters," as the show's website puts it — are played by former "Saturday Night Live" cast member Rachel Dratch.
New York Times theater critic Charles Isherwood reviews the performances and reflects on what we might learn from seeing political scandal put on stage. Directed by Dan Knechtges, Tail! Spin! runs through Nov. 30 at the Lynn Redgrave Theater at Culture Project.
Also, Isherwood offers a few thoughts on one of the most distinctive and distinguished women of the theater, Marian Seldes, who died Monday at age 86.