Sarah Neufeld on Music for Pain, Love and Longing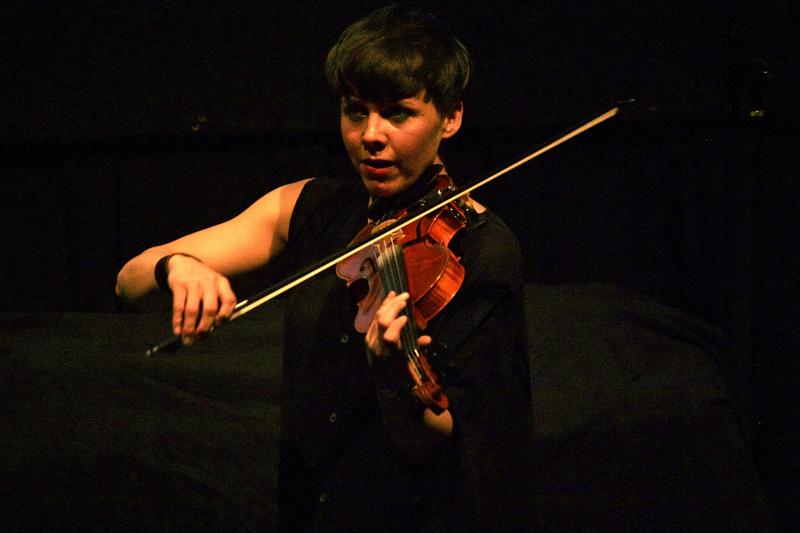 Montréal-based violinist and composer Sarah Neufeld is best known as a member of the bands Arcade Fire and Bell Orchestre. Her 2013 solo debut "Hero Brother," performed on solo violin over field recordings and electroacoustic ambiances, drew on traditions of folk and classical music. Last month, she released "Never were the way she was," a new record with superhuman bass saxophonist Colin Stetson.
Sarah Neufeld writes the following of her Mixtape:
This is a selection of pieces that have moved me deeply in some way. 
One of my earliest memories of playing violin repertoire was that of playing Bartok duets with my mother. I found them joyful, strange, funny, compelling, and they tethered me to the instrument at a very young age. 
I remember hearing Fratres for violin and piano by Arvo Part when I was a teenager. It filled me with pain and love and longing, and the desire to someday compose for violin. 
Gorecki's Symphony No. 3 has been a huge part of my life for the past few years. Colin Stetson and I and a number of other musicians have been working on an arrangement and have recently recorded our version. It's been a huge gift to get inside this music – I don't often get a chance to play repertoire. This piece is a whole universe to get lost in.
It was difficult to choose which Reich piece to include. Different Trains opened a door in my brain in my early 20's. I was studying electroacoustic music and composition and this was so many worlds colliding so perfectly. I've often noticed my own urge to create pieces that have "train" moments in them ever since.
I saw Shostakovich's String Quartet No. 9 performed live and I'd never felt so thoroughly ravaged by classical music before. It was a near heavy metal experience. 
The entire collection of "Ethiopiques" volumes is really special. Volume 21 by Tsegue-Maryam Guebrou is completely entrancing, seductive and haunting. 
Istoria Na Edna Lyubov, by Ivo Papazov, is one of my favorite pieces of all time. It's hard to choose those! This song completely breaks my heart and restores it in the same breath.
Arthur Russell has been a huge influence on the way I play my instrument. He had such a singular voice and was enormously ahead of his time.
Playlist
Arvo Part – Fratres
Henryk Górecki – Symphony No. 3: III. Lento
Steve Reich – Different Trains: I. Before the War
Dmitri Shostakovich – String Quartet No. 9 in Eb, op. 117: V. Allegro
Tsegue-Maryam Guebrou – Ethiopiques, vol. 21: Ballad of the Spirits
Béla Bartók – Counting Song
Ivo Papazov – Istoria Na Edna Lyubov
Arthur Russell – Our Last Night Together
*To hear Mixtapes as the artist intends them to be heard, listen Wednesdays at 3 pm and Sundays at 8 pm.