Simone Dinnerstein's Teenage Turning Points from Stravinsky to Hendrix
Wednesday, June 10, 2015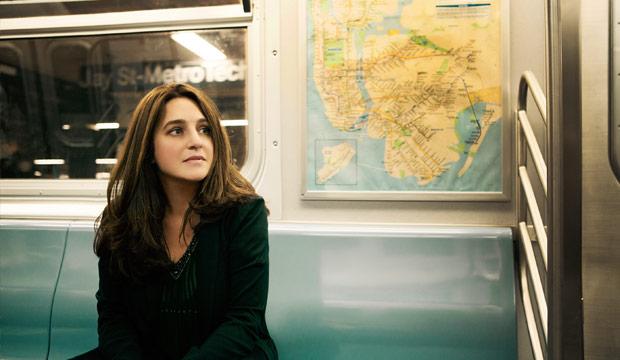 (Sony Classical)
Living Music. Living Composers.

More

Wednesday at 3 pm, Q2 Music presents a Mixtape of pieces that marked important turning points in the teenage life of pianist Simone Dinnerstein.
The Mixtape is partly inspired by a concert she's planning this Sunday with the teen new-music ensemble Face the Music at Merkin Concert Hall, featuring selections from Philip Lasser's piano concerto The Circle and the Child (from her latest album Broadway-Lafayette).
Dinnerstein describes her Mixtape below.
Igor Stravinsky – The Rite of Spring: The Adoration of the Earth and The Augurs of Spring

A teenage pianist friend of mine whom I met at the Manhattan School of Music Pre-College took me to see Zubin Mehta and the NY phil.  I was nine years old and had never heard anything like this before.  I remember thinking at first that they were still tuning – I couldn't believe this was music!  It was completely riveting and I immediately bought the record.  I felt like I had entered a new world of music.

Philip Glass – The Photographer: Act III

When I was eleven I listened to WQXR obsessively.  There were ads on it for a performance of Glass' opera, The Photographer, playing at BAM.  I was completely intrigued by the snippet of music that they played and really wanted to go. I saved up my money and went with a slightly older friend of mine. It was the first time I ever went to a concert without an adult and we both felt very sophisticated to be going out by ourselves to see something that promised to be so avant-garde.

Olivier Messiaen – Quartet for the End of Time: Liturgie de Cristal and Abime des Oiaseaux

I think I first discovered this in the music library at the Manhattan School of Music when I was 13. I liked to go there during my breaks between classes on Saturdays and discover new music in their listening library. I was so moved by the music and by the story behind it of how Messiaen composed it in a prisoner of war camp. I was going to St. Ann's School at the time and taking an English class called "Towards Modernism" and I wrote a term paper on the quartet which I still have! I loved this recording of it by Tashi and would never have imagined that someday I would study with Peter Serkin and collaborate in recital with Richard Stoltzman!

George Gershwin – Rhapsody in Blue

I was always awed by jazz pianists and wished I could improvise and play crazy riffs on the piano.  When I was 14 I learned the Rhapsody in Blue, which was the closest I ever got to playing jazz.  I won the Manhattan School of Music concerto competition and was thrilled to perform it with the orchestra.  My dad went shopping with me and bought me a blue taffeta gown from Laura Ashley, the most expensive dress I had ever worn.  It was an exciting concert in every way!

Jimi Hendrix – Purple Haze (arr. Kronos Quartet)

I may be the only teenager who discovered Jimi Hendrix through a classical quartet.  I was around 16 and went wild for this recording.  I remember going to see the Kronos perform at Alice Tully Hall and it feeling like a rock concert.  Incidentally, I only attended my first rock concert three years ago!
*Not all of this Mixtape appears on Spotify. To hear Mixtapes in their entirety, as the artists intend them to be heard, listen Wednesdays at 3 pm and Sundays at 8 pm.
The WQXR e-newsletter. Show highlights, links to music news, on-demand concerts, events from The Greene Space and more.