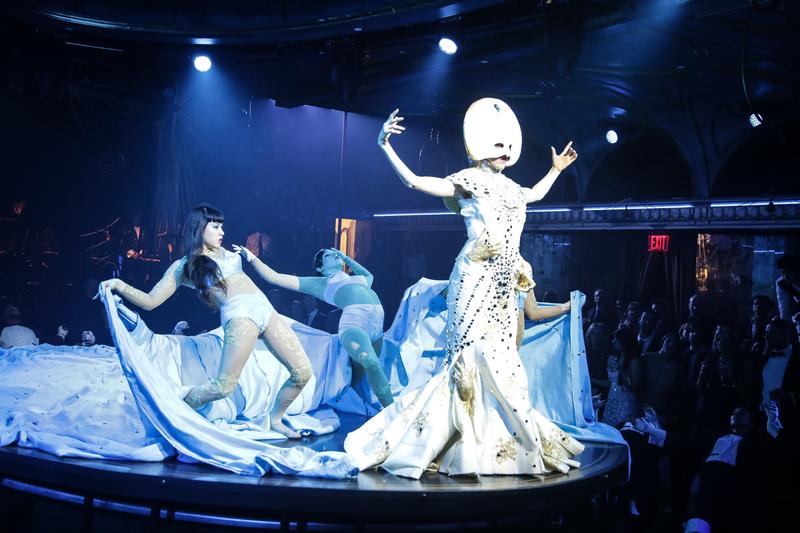 Theater that knocks down the wall between performers and spectators has become a fashionable trend in recent years. Sleep No More, an interactive riff on Macbeth, has been a runaway hit, playing for more than two years in Chelsea.
Now the producers of that show have returned with a lavish new immersive spectacle, Queen of the Night, loosely inspired by Mozart's The Magic Flute, and performed at the newly reconstituted Diamond Horseshoe nightclub beneath the Paramount Hotel.
New York Times theater critic Charles Isherwood considers the production's brand of Mozartian theater.