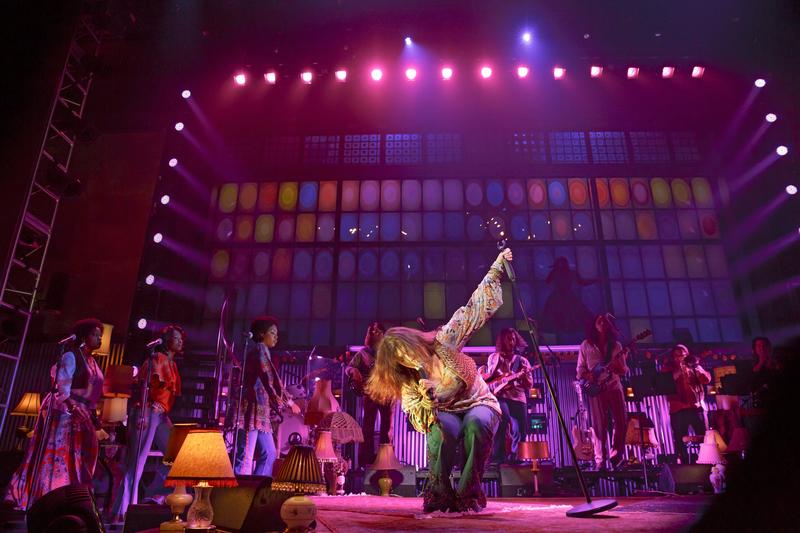 Janis Joplin's star burned briefly, but brightly. For only about three years was her name prominent among pop musicians of the late 1960s. She made a single — "Me and Bobby McGee" — that reached No. 1 on the Billboard chart, and two albums that reached into the top five. She died of an accidental drug overdose at age 27.
But her powerful, gutsy vocals and performance style continue to be distinctive among the singers of her era. Now her enduring appeal is recognized with a Broadway show at the Lyceum Theatre.
Written and directed by Randy Johnson, A Night with Janis Joplin brings you the songs that helped her become famous and some of the great performers who influenced her style. New York Times theater critic Charles Isherwood tells us about the show, about some of the characters who appear in the story and about Mary Bridget Davies, who plays and sings the title role.