Throwback Thursday: Alexander Kipnis (#tbt)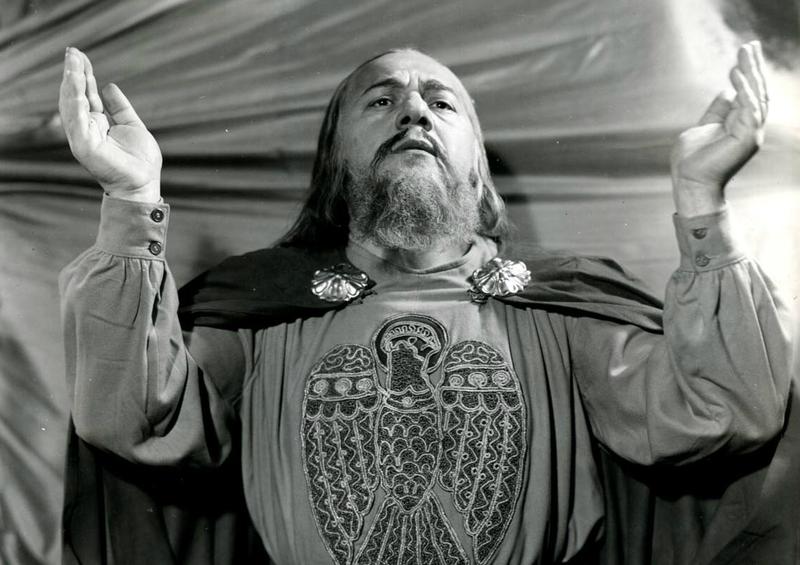 Throwback Thursday (#tbt) is a weekly opportunity to remember musical legends from the past who ignite our passion for opera. Every Thursday on the Operavore stream we feature a #tbt artist throughout the day. This week we throw it back to Russian bass Alexander Kipnis. 
The Russian singer, born in 1891, has a rather rich history. He grew up in a Jewish ghetto with a large family of seven and started working when he was 12, shortly after his father died. He worked both as a carpenter's apprentice and as a boy soprano in local synagogues. When his voice changed, he started performing in local theater and at 19 entered the Warsaw Conservatory. 
The story goes that during World War I, Kipnis was interned in a German holding camp. An army captain, whose brother was general manager of the Wiesbaden Opera, overheard Kipnis singing to himself in the camp and found a way to release him from custody. Kipnis subsequently performed with the Hamburg Opera, making his operatic debut in 1915. He sang three Johann Strauss songs as a "guest" in the party scene of the operetta Die Fledermaus.
Kipnis went on to perform with the Chicago Civic Opera, Berlin Opera, Vienna State Opera, Royal Opera House and the Metropolitan Opera. His debut at the Met in 1940 garnered much acclaim:
"The Gurnemanz of Mr. Kipnis in 'Parsifal' is one of the most impressive disclosed here in many a day. For not only did the Russian-American bass reveal a vocal plentitude and tonal richness which was not much in evidence in his recent appearances on the concert platform, but he invested his music with the wealth of nuance and depth of sentiment which are essential to a full realization of the composer's intentions." --Review of Jerome D. Bohn in the Herald Tribune
Kipnis retired from the Met after just six years, in 1946.