Video: La Scala Orchestra Plays to Empty Theater in Tribute to Claudio Abbado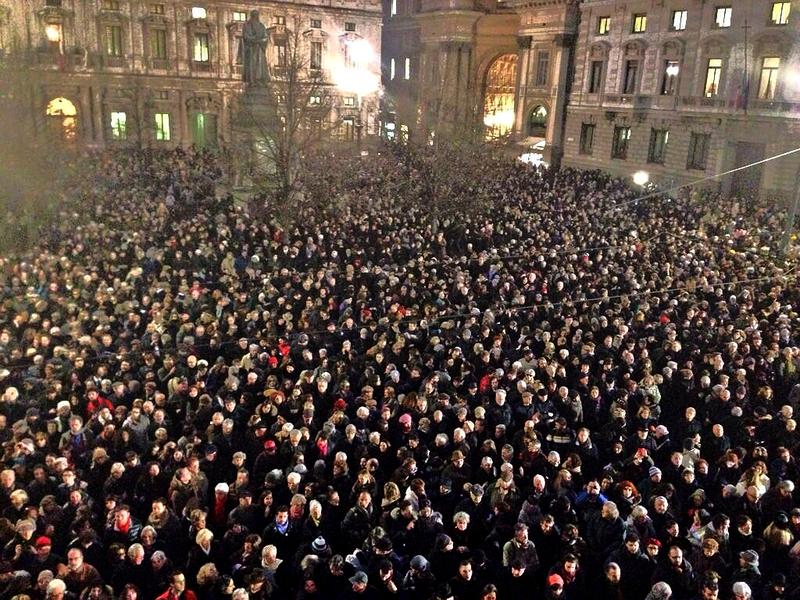 A week after the death of Claudio Abbado, tributes continue from various corners of the classical music world.
In the conductor's native Milan on Monday, the Philharmonic Orchestra of La Scala, conducted by Daniel Barenboim, gave a performance of the Funeral March from Beethoven's Eroica Symphony. The performance, which was broadcast live on Italian state television and streamed on the Internet, took place before an empty hall. But outside, thousands of people gathered to hear the performance broadcast over loudspeakers in the plaza.
La Scala's orchestra has been playing funeral marches to an empty theater in honor of its most significant figures since the death of Arturo Toscanini in 1957, according to the Guardian newspaper.
The performance begins at about 4:35:


Other tribute concerts took place this weekend in Berlin and in Paris. Moreover, the Teatro Comunale in Ferrara, Italy is being renamed the Teatro Claudio Abbado, according to a report on Slipped Disc. The Berlin Philharmonic announced its dedication on Twitter:
We dedicate our concerts with Zubin Mehta on 23, 24 and 25 Jan. to our close friend, the late Claudio Abbado. More at http://t.co/6kDLzLxKas

— Berlin Philharmonic (@BerlinPhil) January 23, 2014
An amateur video from the Milan concert follows: