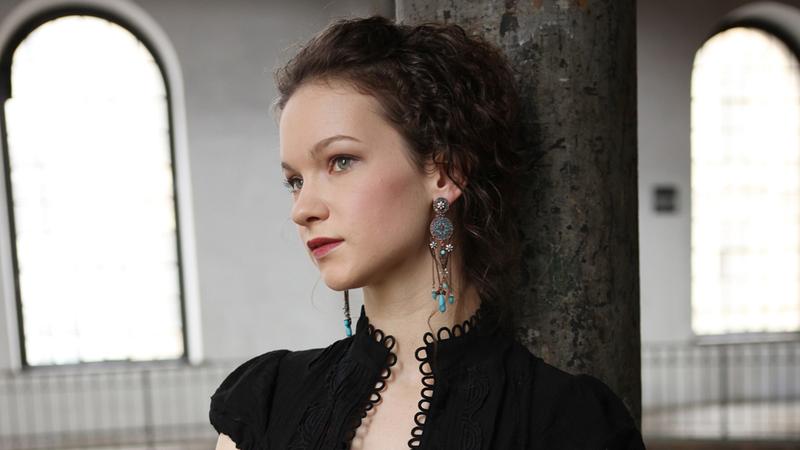 Surely everyone agrees that Hilary Hahn is a wizard on the violin. With two Grammys, countless performances with major orchestras and conductors, and fifteen albums, anyone can see that she's among the very best in the world. But most people know Ms. Hahn as the young woman that can thrash Tchaikovsky and Brahms, Beethoven and Stravinsky. Even though she has performed new works written for her by Edgar Meyer and Jennifer Higdon, she's not the very first name that comes to mind when you think of a new-music violinist.
All that is changing. In the past two years or so, Ms. Hahn has spearheaded some fascinating projects that are bringing a huge range of composers into direct contact with her special way of playing. Silfra, from 2012, finds her joined by prepared piano expert Hauschka (Volker Bertelmann) for a series of improvisations in an ethereal style, reminiscent of contemporary Scandinavian music shot through with American minimalism and elements of popular music. We'll hear four fascinating tracks from this disc.
Now for the good stuff – Hilary Hahn's most recent project, 27 Encores, brings twenty-seven diverse composers together on one disc to provide her with – you guessed it – new tiny pieces that would appropriately serve as encores. Some of these pieces are miniature masterpieces, and although it's great fun to hear them all (we encourage you to find this disc), we'll hear selections including music by David Del Tredici, Du Yun, Elliot Sharp, Jeffrey Myers, Christos Hatzis, and more.
Incidentally, who does come to mind when you think of a new music violinist? Lots of people, but surely Christopher Otto from JACK Quartet is right up there. We start our hour by listening to him shred some John Zorn. Bravo to both these violinists for keeping composers busy.