Wilco's Glenn Kotche Spins His Offbeat Influences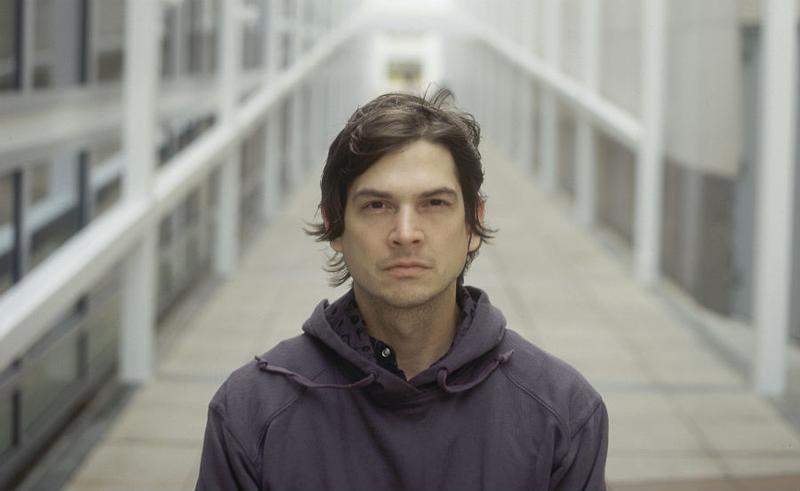 Best known as the drummer in the critically-acclaimed rock band Wilco, Glenn Kotche is also an accomplished solo performer and composer. He's collaborated with Eighth Blackbird, So Percussion, Bang on a Can All-Stars and the Silk Road Ensemble and joined WNYC's Radiolab on their 2013 tour. His forthcoming record Adventureland features new music for the Kronos Quartet and Eighth Blackbird. February 22, he appears with the ambient chamber ensemble Victoire as part of the Ecstatic Music Festival.
Glenn Kotche writes the following of his Mixtape:
It's not a huge shock that this is a percussion-centric playlist. I, of course, initially complied a way-too-long list, so I had to leave off some pretty mind-blowing and life-shaping stuff. But this list is a good introduction to the kind of rhythmically anchored music that I veer towards.
The Ferrari piece is one that I never tire of. It sounds amazing and its combination of tonal colors is mesmerizing.
Some of these selections are so rhythmically dense that they transform into pure sonic beauty such as the piece by Crowell. The same goes for the O'Rourke piece. Like JLA, anywhere Jim lands – he gets it absolutely right. He can do it all and yet he's still criminally under-appreciated.
It's incredibly difficult to choose one John Luther Adams piece. He just always hits the mark in so many different areas. He's a true personal inspiration. In Drums of Winter, we are immersed in a sweeping landscape of rhythm – this is naked power. The Garland piece has something brave and assured about it that just resonates with me. As always, Willy Winant makes the instruments sing.
Lang's Anvil Chorus is so incredibly melodic and cool even when not in the hands of the absurdly masterful Steve Schick. And the Carter piece for timpani is freakishly inventive - and so much fun to play. It constantly reveals new layers of possibility.
It's difficult for me to choose any one of the Neuhaus realizations of Cage's Fontana Mix. They all have their charms and are all light years ahead - as is the Xenakis. Both of these selections sound as fresh as ever.
The Dreyblatt piece simply grooves. It's intriguing, inviting and warm. I've never seen an adverse reaction to this music – I think it's impossible.
The Reich – like its related works – hits a perfect balance between head and heart. It's an alluring groove piece that blooms in such a way as to continually draw you in.
Playlist
Luc Ferrari - Tautologies 3
David Crowell - Kaleidoscope
David Lang - The Anvil Chorus
John Luther Adams - Earth and the Great Weather: Drums of Winter
Iannis Xenakis - Concret PH
Peter Garland - Nana & Victorio: 2. Dress for War - Enchanted Words
Arnold Dreyblatt - Group Velocity
Jim O'Rourke - I'm Happy
Elliot Carter - Eight Pieces for Four Timpani: VI. March
Steve Reich - The Cave: Typing Music
John Cage/Max Neuhaus - Fontana Mix - Feed