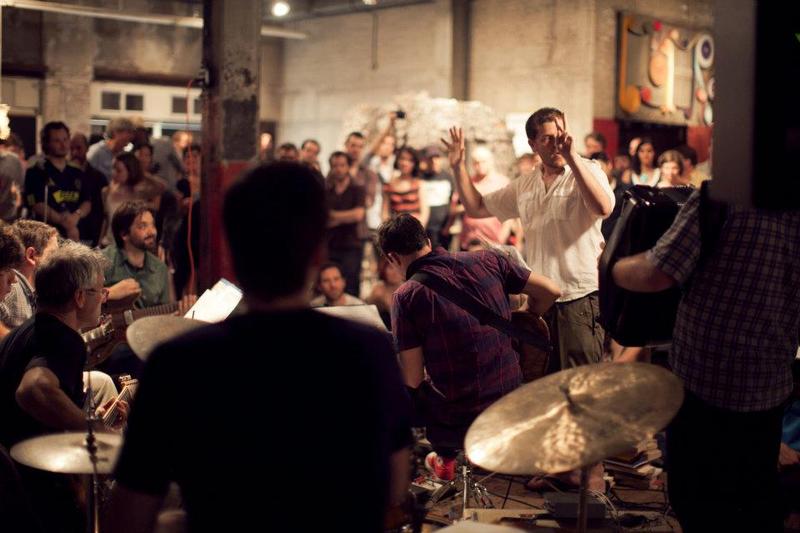 This week the Brothers Balliett celebrate Q2 Music's Fall Pledge Drive with a cross section of the hottest young New York ensembles. We'll be exploring everything from Goya-inspired works to collaborations among the most prominent New York composers. New music is alive and well in New York, and this show will prove it!
From the collaboration Shelter (co-written by David Lang, Julia Wolfe, and Michael Gordon) we'll hear "American Home," featuring some of the most unusual lyrics you've ever heard, performed admirably by Ensemble Signal. Yarn/Wire is back with a wonderfully groovy piece entitled Yarney/Wirey – an apt name! From Newspeak we'll hear I Would Prefer Not To, a work based on Melville and sung incomparably by Mellissa Hughes. We'll also hear a Divertimento for saxophone by Charles Wuorinen, works from the cutting edge groups R WE WHO ARE WE (Material Gurl) and itsnotyouitsme (The Fate of the World Rests in the Hands of a Small Animal), and a selection from Theresa Wong's chilling The Unlearning.
Don't miss this episode of The Brothers Balliett – it's a great chance to catch up with the wonderful works being produced by young ensembles in the greatest city in the world! And remember, help us continue to bring you new-music's rising stars by pledging your support today.