The Mouths (and Not Only) of Babes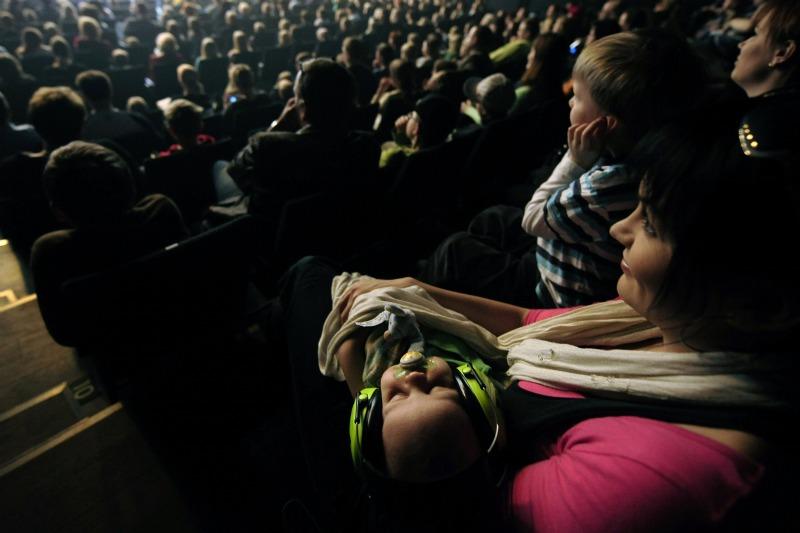 SALZBURG, AUSTRIA —
Riccardo Muti concluded his five-year tenure as the artistic director of the Pfingstfestspiele (Whitsun) Festival in Salzburg on June 13 by playing one of his strong suits: the music of Luigi Cherubini (1760-1842). Muti has been a leading interpreter and champion of the Florence-born composer who is most famous for his opera, Medea. 
On the program was a wonderful piece I had never even heard of: Chant sur la mort de Joseph Haydn, for soprano, two tenors and orchestra. Cherubini had an unbounded respect for Haydn's music and for the man. This piece included some of the most gorgeous and unusually modern music for violins I have ever heard. It was followed by Cherubini's amazing Requiem in C-minor (1816).
The performance in the Felsenreitschule was held at the sober hour of 11 in the morning. Muti wore an elegant black suit as he led three young soloists (soprano Claudia Boyle; tenor Anicio Zorzi Giustiniani; tenor Gustavo De Gennaro) the Orchestra Giovanile Luigi Cherubini (founded by Muti in 2004 and named for the man of the hour), and two choruses.
Many Italians in the audience wore elegant dark clothing while Austrians and Germans were expensively-attired. One woman in the row behind me wore a T-shirt with a baby at her breast. The child could not have been more than six months old and it performed all the functions infants do, at both ends of the spectrum, audibly, effectively and with dispatch. Perhaps the mother thought a Cherubini (little cherubs) concert was meant to be for babies?
Not Your Average Nursery Rhyme
Just before Muti took the stage the baby began to cry. The mother, who also had a girl of about four in tow, rocked the baby and tried to get it back to nursing. A woman two rows in front of me was visibly agitated and began to look back, anticipating more interruptions, rather than focusing on the start of the concert. People all around seemed uncomfortable about the lactation and they too fretted that they would be disturbed. Muti and his musicians performed without a hitch, even when the baby became much noisier about 15 minutes into the program. The mother stood up, grabbed her daughter by the hand and, with baby at her breast, darted up the aisle and out of the auditorium. 
To my surprise, mother and daughter returned about 15 minutes later, without the infant.  I was put to mind of the excellent production of Oscar Wilde's The Importance of Being Earnest now ending its run at the Roundabout Theatre in New York. In the play, the leading character has trouble accounting for his supposedly humble origins. All we know of him is that he was left in a handbag in the cloakroom of Victoria station that was carelessly given to the wrong customer. Lady Bracknell (brilliantly played by Brian Bedford in a not-to-miss performance) will have none of it. "A handbag?" I asked myself whether the mother left the baby in the cloakroom and if it will be mistakenly handed to Riccardo Muti, who will raise it to be the next Cherubini.
Clearly, the infant was too young to bring to this concert (and I wonder how it even got in...). But I did not have a problem with the four-year old being there. She was quiet and attentive. I hope her memories of the day are not of the awkwardness surrounding the infant but rather the transfixing music in a gorgeous setting among people who were profoundly affected.
This event raises some questions that I would like to hear from you about. How young can a child be to attend a concert or opera? What are the responsibilities of the parent in such situations? What are good pieces of music to engage a child with?
My view is that a child can be quite young if prepared by the parent for a special, positive experience rather than being filled with admonitions about how to behave. Obviously, talking is a no-no but that applies to grownups too. I was taken to concerts as a very small child and was entranced by the sounds but also by all those people sitting still, watching and listening. It made me want to do the same. The piece of music that first engaged me was the Haydn trumpet concerto, with its happy lilt and bright sound. It is not very long and is easily remembered. I am humming it now as I write these words.
Young people's concerts are great if you have a maestro or other teacher who knows how to run them. Leonard Bernstein was nonpareil (I recommend videos and audios of his young people's concerts) and Michael Tilson Thomas is an outstanding teacher now.  I do a considerable amount of teaching of opera to people from 3 to 100--they call me Freddy Operaseed--and the rules are always the same.
Get a work with a gripping, clear story with some music that is already familiar. Rigoletto and La Traviata always work. La Bohéme has long stretches that children find dull; It really is an opera for people who are at least young adults. Best to learn the story first and let the music work its magic. During intermissions and after the performance, always discuss what you have seen and heard. If the piece was appealing, buy a recording while the experience is still fresh so that the newcomer can hear the music again, as often as desired.
What are your thoughts about introducing young people to music? Please leave a comment below.
Picture: Marina Poplavskaya in Verdi's La Traviata (Ken Howard/Metropolitan Opera)