What's Ailing Opera in America?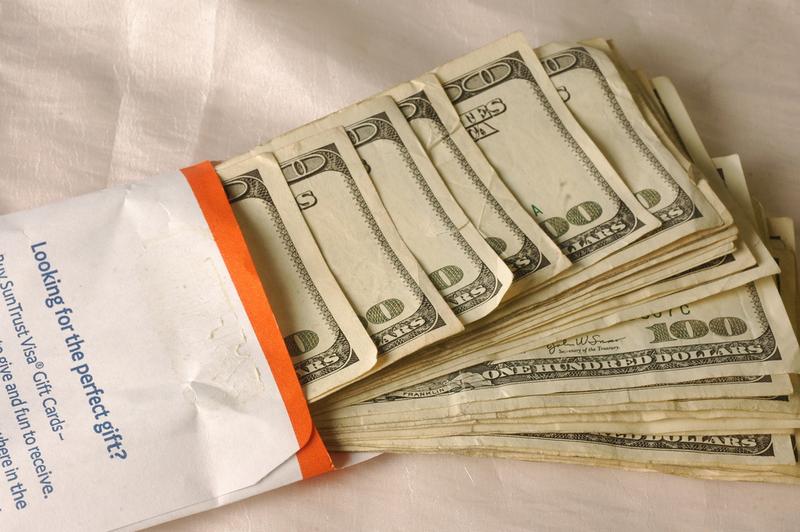 A few days ago, a reporter from a regional newspaper got in touch with me to find out why the opera company in his community might have failed. He did not know opera well, and asked me questions that many people do. Here, then, are some of his questions and part of my answers:
Q: In the past few years, several opera companies -- the Connecticut Opera, Baltimore Opera, Cleveland Opera (below), Mercury Opera, Opera Pacific, Spokane Opera -- have shut their doors, seemingly due to a lack of funding. Do you think this is a bump due to the Great Recession, or is this part of a larger trend?
A: There are numerous reasons why some opera companies have closed. Opera, as an art form, appeals to all generations, but only about five percent of the population knows it and attends it in one form or another. To meet the costs of staging opera, companies rely on a combination of box office receipts, corporate funding and donations from individuals who feel a connection to the art form and their local company.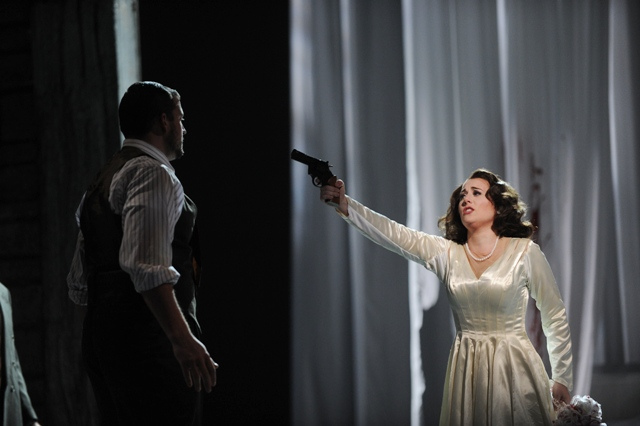 Some opera companies in some states are fortunate to receive funds from government grants, but these are a small percentage of the total. If one or more sources of income declines, this has an impact on the overall budgets of the companies. These organizations must do a fair amount of future planning in deciding what operas their seasons should include, who will be asked to sing, and what productions (the scenery, lighting, costumes and stage direction) should be used. This requires having some money in the bank and the optimism that most or all tickets to these performances will be sold.
I think there are other reasons as well why many companies are struggling that I will address shortly. One thing I can tell you for certain is that there is no lack of fine singers. And I see wonderful young singers all the time. I would suggest to companies that are struggling that they cast operas with a combination of veteran artists who might not be big stars but are excellent singers with young singers just starting their careers.
Q: If the closures are part of a larger trend, what can/should be done to save the opera community?
A: The opera community is a combination of people who work in opera and the audience members who love it. I think that some of the companies that face challenges do so because of bad management while others have different problems. It might be they are in areas facing a real economic downturn. Or they might be audiences that are largely suburban (Connecticut Opera; Opera Pacific) that no longer want to support their local companies when there are famous companies in nearby urban centers such as New York or LA. Many suburbanites are also abandoning the urban companies, preferring the HD (high definition) transmissions from the Metropolitan Opera and other big companies that arrive in local movie theaters.
Q: A guy told me his theory about a Metropolitan Opera program where it broadcasts onto movie screens around the country. He thought this could hurt local and regional opera companies because for the cost of a movie ticket you could watch high-quality opera. Do you think there's any truth to this?
A: I think there are many wonderful things about the HD transmissions. They bring performances from the Met stage to people all around the world. You see big stars and also get some sense of what happens behind the scenes at a performance. But it is important to underline that you are not seeing an opera. Think of it like a sports event: you are watching the images that the director has chosen for you to see. You see words on the screen that you read while watching the performance. You see images in close-up detail rather than the whole stage setting. Above all, you are hearing sound that is transmitted electronically, but probably not listening as much as watching. Though opera is a theatrical event too, it is first and foremost a musical experience. The HD can be thought of as a "report" from the stage of an opera house, but it is not the same as attending an opera.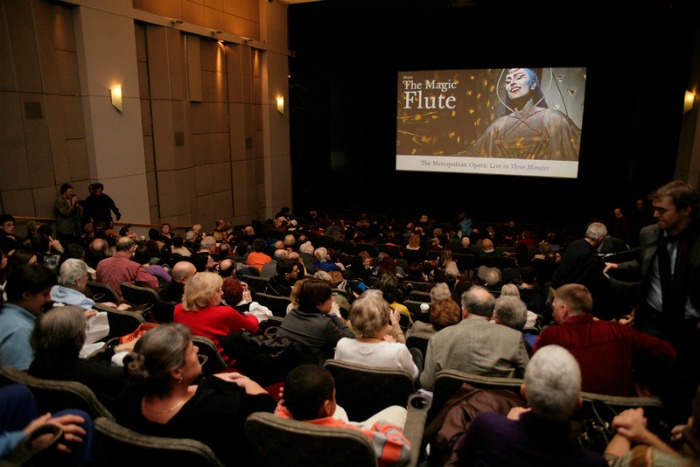 When you attend an opera, you have the amazing experience of hearing gorgeous unamplified human voices sailing over 50 to 100 instruments in the orchestra, which is also producing beautiful music that tells the real story of an opera more than any words can.
There was an article recently in the New York Times in which Met General Manager Peter Gelb -- who pioneered the modern HD transmissions in 2006 -- was quoted as saying that HD might be "cannibalizing" ticket sales at the Met as well as cutting deep into ticket sales at local opera companies.
I think HD transmissions are great as a supplementary opera experience, but they will never replace what audiences feel when attending live opera. If someone were to ask me how to find a balance that might benefit everyone, here is what I would propose: Rather than sending these transmissions to movie theaters, have local opera companies present them in their own theaters on big screens. The local companies would derive the profits that would go to movie theaters. Because they are desirable events with only a limited number of seats, give first access to audience members who subscribe to the local opera company. This helps build loyalty as well as a base for marketing locally.
In addition, create educational activities around these presentations. The local opera company could engage one of its employees or a scholar to speak about the opera for 45 minutes before the transmission begins. Ultimately, an opera company thrives when it has a strong bond with its audience and its community (corporate, academic, political) because they want the opera company to flourish.
Q: How is the health of the opera scene outside the United States? Where does the US fit in the worldwide opera scene?
A: America produces marvelous singers, some of the best in the world, and many fine musicians to play in its orchestras. Unfortunately, we have created a mentality that culture is only tangential to quality of life. There are nations such as Austria, Finland, Germany and France, among others, that invest in culture for the well-being of the populace and, in some cases, tourism. Austria is a destination for people who love music and its festivals bring a huge infusion of money into the national economy.
Italy, the birthplace of opera, is struggling now, because the previous (Berlusconi) government placed little value on culture in the nation that has the largest patrimony in the world. I hope that Italy regains its position as an historic home of opera.
Opera is huge in Asia. South Korea produces many wonderful singers. Japan has long been a great "consumer" of opera, by which I mean that not much is produced locally but the best companies from Europe and North America perform there all the time. I think this will be the case in China soon too. They are building many Western-type performing arts centers with the most modern stage technology.
Some American companies are doing well. The Met raises a lot of money but also spends a lot. The Lyric Opera of Chicago has long prided itself on sound fiscal management. The San Francisco Opera and the Houston Grand Operas are on the upswing. There are fine regional companies that have strong management and solid community support in places such as Cincinnati, Dallas, Kansas City, Minneapolis-St. Paul, Salt Lake City and Seattle. Other cities have companies with some of those elements in place. 
Others, including St. Louis, Santa Fe and Sarasota, have special festival-type limited seasons with strong national followings. We know that every government dollar spent on the arts brings $5 to $6 in local expenditure by the people who attend performances. This comes in restaurants, hotels, transportation, parking, baby-sitting, taxes and much more. Regional opera can be saved if it is made a priority among political, corporate and academic groups in a community. Better workers want to live in cities that have stronger cultural offerings.
Readers: Given the realities of today's economic and cultural climate, what would you do to keep opera alive and flourishing in America?
Photos: 'Lucia di Lammermoor' at the defunct Opera Cleveland, Met HD Broadcast in Manhattan, 2006