The Shoulders On Which They Stand
In my previous post about blackness in opera, I explored how makeup is used on certain singers to transform them (externally, at least) into characters of one race or another. This was but one of many topics discussed in a new book, "Blackness in Opera" (University of Illinois Press) to be published in March.
The last of the twelve essays, by the trailblazing African-American tenor George Shirley (born 1934) is, by itself, strong enough to make the book essential reading for anyone who cares about opera and, more important, as a reminder that racism was so prevalent only a few years ago. Prejudice still exists today, unfortunately, but its expression is often couched in euphemism or in the denial of opportunity to deserving people without having to be accountable. Phrases such as "We've decided to go in another direction" cover up the real reasons why someone might not be given work they are qualified for.
Shirley addresses the issue in broader terms, saying, "In the name of believability, the unacceptable physical specimen--for example, the soprano deemed too tall for Mimì or too dark for Sophie, or the baritone ruled too old for Onegin or rotund for Don Giovanni--is locked out of contention for reasons that are at once shallow and inane. We cannot afford to allow the present focus on 'looking the part' to institute new forms of exclusion that lock the door on worthy talent. We cannot afford to waste the riches that constitute the allness of this nation."
George Shirley, now a distinguished professor of voice at the University of Michigan, was the first African-American tenor to sing at the Metropolitan Opera. His first appearance on the Met stage was on April 6, 1961, when he sang "Nessun Dorma" in the Met National Council Finals concert. In October of that year he stepped in for a colleague as Ferrando in Così fan tutte. Musical America wrote, "Here is a sensitive musician, an expert actor and an intelligent artist who approaches every assignment with taste and resourceful technique. His voice may not be sensational, but his artistry is." Here is a performance from 1962 of an aria from Così, sung in English.
Così fan tutte tells the story of two young men who are persuaded by an older cynic that their girlfriends are unfaithful. In a comic turn of events, the couples temporarily switch partners. The tenor, Ferrando, is the faithful romantic, a part that would be sympathetic to audiences who might judge not just the role but the performer. 
In November 1961, Shirley sang the role of Pinkerton opposite the Madama Butterfly of Dorothy Kirsten. What could the audience reaction have been seeing a love duet in which a white woman (made up as a Japanese girl) was being romanced by a black man? The situation in this opera is more complicated because Pinkerton turns out to be a real cad.
A few months before Shirley sang at the Met, there was the sensational debut (on January 27, 1961) in Il Trovatore of Leontyne Price, in which she sang the role of Leonora opposite the Manrico of Franco Corelli. They sang love duets, of course, but here was a white man romancing a black woman, something quite different than the opposite situation. While not culturally acceptable to many people, it did not stir the kind of passion that might happen in "real life" when a black man woos a white woman.
A few days after playing Pinkerton, George Shirley was Alfredo opposite Anna Moffo in La Traviata. The reviewer in the World-Telegram wrote:
"The likable newcomer to last night's performance of La Traviata at the Metropolitan was George Shirley, young Negro tenor. Those who caught recent performances of Cosi Fan Tutte and Madama Butterfly know Mr. Shirley for a thoughtful artist and excellently trained tenor. Alfredo was his third Met role to date, and a very congenial one it was both vocally and dramatically...Mr. Shirley's attractive voice, clear and evenly produced throughout its range, combined with a strong sense of theater to make Alfredo a vivid and appealing personality. Having now heard the gifted American youth in Mozart, Verdi and Puccini (a Central City Bohème), I am convinced Rudolf Bing has acquired another winner. One was reminded again that it has been during the lively regime of that foreign-born impresario that heavily sealed doors were finally opened to all Americans."
 
It Ain't Necessarily the Right Role
In the mid 1960s, Shirley was offered the role of Sportin' Life in Porgy and Bess, at another theater. He was reluctant to accept the offer, thinking that it would typecast him as that character, "a role I knew I could perform with flair. I did not want to do anything that might make opera houses look at me as other than Pinkerton, Don Ottavio or Tamino. I did not want to give them ideas or reasons to rethink my utility to them." 
I have known quite a few African-American singers who turned down job offers for Porgy and Bess, even when they really needed the work, fearing that they would be so identified with playing black characters that it would cost them other opera jobs. In 1998 he appeared as Sportin' Life at the Bregenz Festival in Austria, figuring "that by that time, at age sixty-four, I didn't have anything to lose!"
There is another role that black tenors avoid, and with good reason, composed by none other than Wolfgang Amadeus Mozart. Of Monostatos in Die Zauberflöte, it is said that his heart is as black as his face. In Mozart's time a white performer would put on blackface and play this grotesque, lustful character who covets Pamina. How literally to present this character is a source of great debate. Watch a scene from a Dutch production that took seriously the original intention that Monostatos be black. Now listen to Monostatos's aria as presented at Covent Garden, including English translation of the text. Come to your own conclusions.
Shirley sang 28 roles at the Met through 1973. It would be nice to think that he opened the door to other African-American tenors, but that did not quite happen. One could speculate that there were not many young black men who sought the path of opera. And it is true that not many excellent tenors of any race come along at any given time. But the real problem, I am afraid, is that most opera companies were unwilling to cast black men as romantic leads if they were singing opposite white women.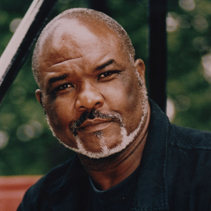 We did see more black baritones and basses because most of these roles are, as often as not, priests, fathers, soldiers, assassins or some form of criminal that did not have romance or heroism as part of his profile. A few singers, such as Willard White (right) and Simon Estes, were able to carve out careers as leading men in this repertory. Estes may be best known to Met audiences as the company's first Porgy (1985) but he was also distinguished in other operas and was memorable in Der Fliegende Höllander.
The generation of tenors after George Shirley included Kenn Hicks who sang a lot in his native Houston and in Europe and Vinson Cole, who sang in major venues in America and Europe. Stephen Alexander Cole (no relation to Vinson) has had a long, productive career in Europe and North America as a character tenor, creating memorable portraits in a whole range of roles by many composers.
I think that, finally, we might have reached the point where more theaters are hiring black tenors not because of the color of their skin but the content of their singing skills. Kenneth Tarver is a lyric tenor who has had some success and deserves more. Lawrence Brownlee has had great and deserved success for his excellent singing, beautiful voice, wonderful stage presence and is, by all accounts, a beloved colleague.
Other Trailblazers Worth Remembering
Henry Lewis (1932-1996) was an important conductor who married Marilyn Horne in the 1950s, decades before interracial marriage gained any sort of acceptance. She credits him with being instrumental in her early musical and career development. Willie Anthony Waters is an important conductor who has headed opera companies in Florida and Connecticut.
One of Antonin Dvorak's best students was Harry T. Burleigh, who introduced the Czech composer to spirituals and other music of African-Americans. Burleigh's musical influence can be heard in the "New World" Symphony. The theme Dvorak used in that symphony is the traditional African-American song, "Going Home," here sung by the inimitable Paul Robeson, a hero for all people who prize music and humanity.