Planet Opera: Spinning Words into Music in Ireland
As a boy, my notion of Ireland was based on the plays of Sean O'Casey, the songs I heard coming out of Irish bars in New York, the stereotypical cops and priests in movies starring Spencer Tracy or Bing Crosby, and the annual St. Patrick's Day parade in which the huge Irish diaspora gathered on Manhattan's Fifth Avenue to paint the town green.
Above all, my Ireland was based on a large, cheerful and economically struggling family in Brooklyn called the Minogues, with whom I stayed as a wee lad while my mother was at work. There were several generations of Minogues, and children everywhere, yet they all fit around a large table and stayed warm by drinking tea, munching on bread and jam and huddling together a lot. 
There was no television, not even a radio, but the Minogues made music by singing while pounding their hands on the table and stamping their feet on the floor in remarkably contrapuntal rhythms. Their repertory included "any 'ting' John McCormack sang," said Mrs. Minogue. McCormack (1884-1945) had a career as a great Italian tenor in Italy, London and America until the popularity of the Irish repertory he was among the first to record recast him as the prototypical Irish tenor.
The Minogues taught me McCormack favorites such as "When Irish Eyes Are Smiling" and the "Londonderry Air" (which, until I saw it in print, I always heard as "The London Derriere"). One day, Mr. Minogue, though tired from work, sat at the center of the table and sang a McCormack song unlike any other I had heard, "Where e'er you walk," which, I would learn years later, was from Handel's Semele. This song was from an opera and they were singing it at home. Mr. Minogue never tired of reminding me that "Mr. Handel had his first Messiah on Fishamble Street in Dublin in 1742. Hallelujah!" I have been told this by countless Irish people since, as if the fact that this famous work premiered in their homeland was the only important musical fact in their city's history.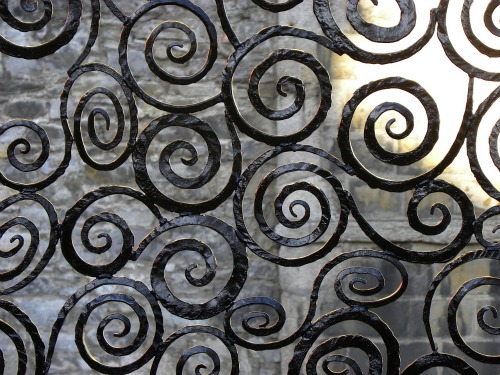 I first went to Dublin when I was 19. The city had not yet achieved (and then lost) its status as the hub of a small nation known as the Celtic Tiger. People were both quite shy and immensely hospitable. Their eyes really did twinkle as they spoke, their complexion really was ruddy and their hair wonderfully red. But they did not have the largeness, in any sense, that American Irish had. I will never forget the pretty young woman who gently disabused me of certain assumptions I brought when she said, "We Irish are more subtle than most people realize." Her words always remained with me and, on return visits, I found them to be true.
 
Words as Music
The Irish are the best conversationalists I know. They do not simply banter, but spin out words and phrases in whirling musical arcs that beguile the listener while the speaker delights in the sound of his own voice. These "arias" are fully rendered before someone begins to respond. Daily Irish speech itself, and a delight in words, produces turns of phrases that would do honor to Shaw, Yeats, Wilde or Beckett. The Irish hear punctuation in speech and treat commas, semi-colons and periods like indications on a piece of sheet music. To hear them recite poetry is a pleasure as rich as hearing a song. And, when they tell a tale that is a tad tall, a grin that can no longer be suppressed breaks out on their faces to acknowledge that they have been dispensing a bit of the blarney.
James Joyce loved to sing, loved opera, and spun language so lyrical that it verged on the magical abstraction that is music. The aria, "M'appari" from Flotow's opera Martha is sung in the sirens portion of Ulysses. Joyce actually sang with John McCormack in 1904. Listen to American mezzo-soprano Nan Merriman sing "Bid Adieu," a haunting song with words by James Joyce: 
This particular Irish characteristic of speech being music is hardly new. Of late I have been enjoying a wonderful new recording called "Dowland in Dublin," with the tenor Michael Slattery and an instrumental ensemble called La Nef. There is some debate as to whether John Dowland (1563-1626) was born in London or Dublin because many of the details of his life are not known. But he was a Catholic and had an honorary degree from Trinity College in Dublin. 
At not quite 20 years old, Dowland went to work for British ambassador to Paris. There he came to know a form popular in the 16th and 17th centuries called "air de cour" or court aria. This was for one or several voices, with lute accompaniment. The air was divided in two parts and one of them a series of variations. It was often in syllabic form, which is to say one note for each syllable. Listening to how Slattery performs Dowland's music reminds me of the Irish way with words. I have not located a video of Slattery doing Dowland, but here he is in a traditional Irish song. Then listen to Emma Kirkby sing Dowland's "Flow My Teares." Pay attention to how both singers make words more musical.
 
Opera in Ireland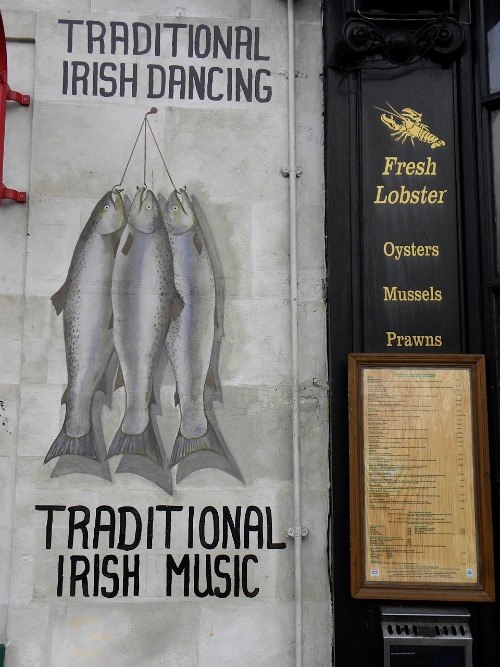 Probably the most famous Irish opera character is Wagner's feisty Isolde, whose Act One narrative and curse are sung here by Birgit Nilsson. But it is hard to think of any Irish soprano who has sung the role. Despite all the musicality of the Irish, only a few of them have become opera singers of note. Right now I would point you to mezzos Ann Murray and Patricia Bardon.
Ireland has long been the only European country without a national opera company. There have been troupes and festivals doing important work in Dublin and elsewhere, but the goal of a national company has been elusive and still is not within reach. The Dublin Grand Opera Society (DGOS) was created in 1941. While most people on the planet referred to the state of affairs then as the Second World War, in Ireland it was known as The Emergency. Despite that, the local people supported their fledgling troupe and it achieved success. Later renamed Opera Ireland, it had an illustrious history -- including Luciano Pavarotti's international debut in 1963 -- and a wide repertory until it suddenly folded after an engagement of Toscas in 2010. 
There is also the Opera Theatre Company, Dublin-based but a touring company that has performed in more than a hundred cities and towns in Ireland since 1986. A plan had been in the works to create a new Irish National Opera combining Opera Ireland and the Opera Theatre Company. I was in Dublin early in 2011, soon after the demise of Opera Ireland, as the nation was reeling from the economic woes that have ravaged several nations in the European Union. The notion of creating a National Opera at that moment was untenable.
As it happens, Ireland has had a magnificent world-class gem, the Wexford Opera Festival, for 61 years. Wexford is a small, very friendly town about 93 miles (150 km) down the coast from Dublin where, each autumn, little-known works are presented in vibrant productions that often serve to restore these operas to international prominence. Many serious opera lovers make Wexford a must on their annual schedules.
The 2012 season at Wexford (Oct. 24-Nov. 4), includes Francesco Cilèa's L'Arlesiana, Emmanuel Chabrier's Le Roi Malgré Lui and one of the few performances of an opera by Frederick Delius, A Village Romeo and Juliet, in the year that is the 150th anniversary of the composer's birth.
There are opera performances given in the summer at Loughcrew Gardens in County Meath. This is a beautiful setting in gardens that have been tended and have evolved since 1660. It is customary to have dinner at the Pavilion Cafe during the one-hour intermission. This year there will be Le Nozze di Figaro on July 20 and 21. Cast and crew wear period attire and audience members are encouraged to do the same. Loughcrew Gardens are about 55 miles (90 km) northwest of Dublin.
In Cork (150 miles/250 km southwest of Dublin) there is an opera house that has infrequent touring productions of standard repertory such as La Traviata and La Bohéme, but the venue is mostly a place for concerts and plays. As I was finishing this article the day before St. Patrick's Day, word came of a significant discovery of oil off the coast of Cork that could represent billions of euros of revenue for the Irish economy. Let us hope that the pot of black gold at the end of this new rainbow also provides funds for the strengthening of opera on the Emerald Isle. That would indeed be a bit of luck for the Irish.
Weigh in: Who are your favorite Irish musicians?
Photos by Fred Plotkin: 1) Detail of a gate in Dublin 2) Food and music in Dublin