Planet Opera: Torino, Italy's 'Other' Opera Capital
When I write in English about places I love, I use their English-language names. It would be pretentious to do otherwise. I say Vienna (not Wien) and Lisbon (not Lisboa). Somehow, though, "Turin" does not express all that I feel about the marvelous city that I inevitably call Torino. "Turin" connotes a sense of restraint and closure that does not capture the expansive spirit, creativity and glamor that is Torino.
There are, in Italy, what I call alternate cities. These are places that preserve characteristics that the more frequented towns have seen diluted or overwhelmed. If your dream city is Florence, try Bologna. If you are drawn to Venice, go to Trieste. And if your perception of Milan is of elegance, creative talent, refined food and wine, gorgeous clothing and excellent opera, you will find that Torino is the place you want to be.
One cannot quite say that Milan and Torino are rivals, simply because Milan only deigns to notice Torino when that city outdoes it. Which happens often. Milan may be the flashy center of fashion, big banks and the mythical Teatro alla Scala, but Torino has the appearance of the royal capital it once was, food and wine that Milan can only dream of, the achievement of hosting the successful Winter Olympics in 2006 and the kind of sophistication that you find only in places and people who do not demand that you notice it.
Torino also happens to be the only city in Italy right now that rivals Milan when it comes to opera and symphonic music. The Teatro Regio, in Torino, is home to an opera company that has garnered immense respect in recent years. The first Teatro Regio opened in 1681 and was replaced in 1740. It was one of several theaters in the city, seat of the royal Savoia family. The Teatro Carignano is an 18th-century jewel. 
A Rebuilt Royal Theater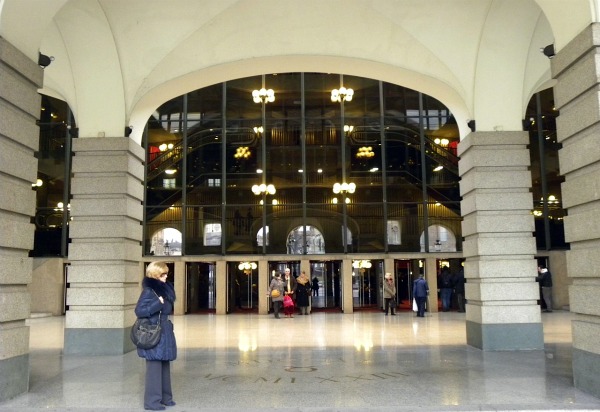 Unlike La Scala, which was badly damaged in World War II, the Teatro Regio suffered a terrible fire in 1936 and was further damaged during the war. Opera was performed in the Teatro Carignano until 1973. While the Milanese rebuilt their theater as it had looked before, the Torinesi reconstructed the Teatro Regio with a modern auditorium with a broad orchestra pit and a stage equipped for ambitious productions. The lobby and auditorium have none of La Scala's allure and look like those in attractive modern theaters in most of the world. Yet, while it offers no visual reference to opera in Italy of once-upon-a-time, the artistic heritage is honored and renewed by a dynamic modern artistic vision and a city that stands with it.
The Teatro Regio benefits from able leadership. In Walter Vergnano, its general manager, there is an administrator who thinks of incremental improvement based on the company's resources and potential. Put another way, the Teatro Regio is that rarest of things: an Italian opera house that manages to find some degree of financial balance while presenting a full season of high quality opera performances. 
In the 2011-2012 season, the Teatro Regio has ten operas in its calendar, second in Italy to La Scala's thirteen. For purpose of comparison, in the same season the Metropolitan Opera has 26 operas, San Francisco Opera has nine and the Lyric Opera of Chicago eight. But these American companies are great distances from one another while Torino is but two hours from Milan and therefore would compete for audiences.
When I visited Torino in December, Vergnano told me, "We don't try to emulate or compete with La Scala. That institution is what it is, in terms of its history, its role in its city and its place in the imagination of people who go to opera. At the Teatro Regio we produce a diverse calendar of operas, not limited to Italian repertory, and we set our sights higher each season. But we do it in a way that we are able to, so that our finances are not threatened, which would threaten the overall health of opera in Torino and undo everything we have achieved so far."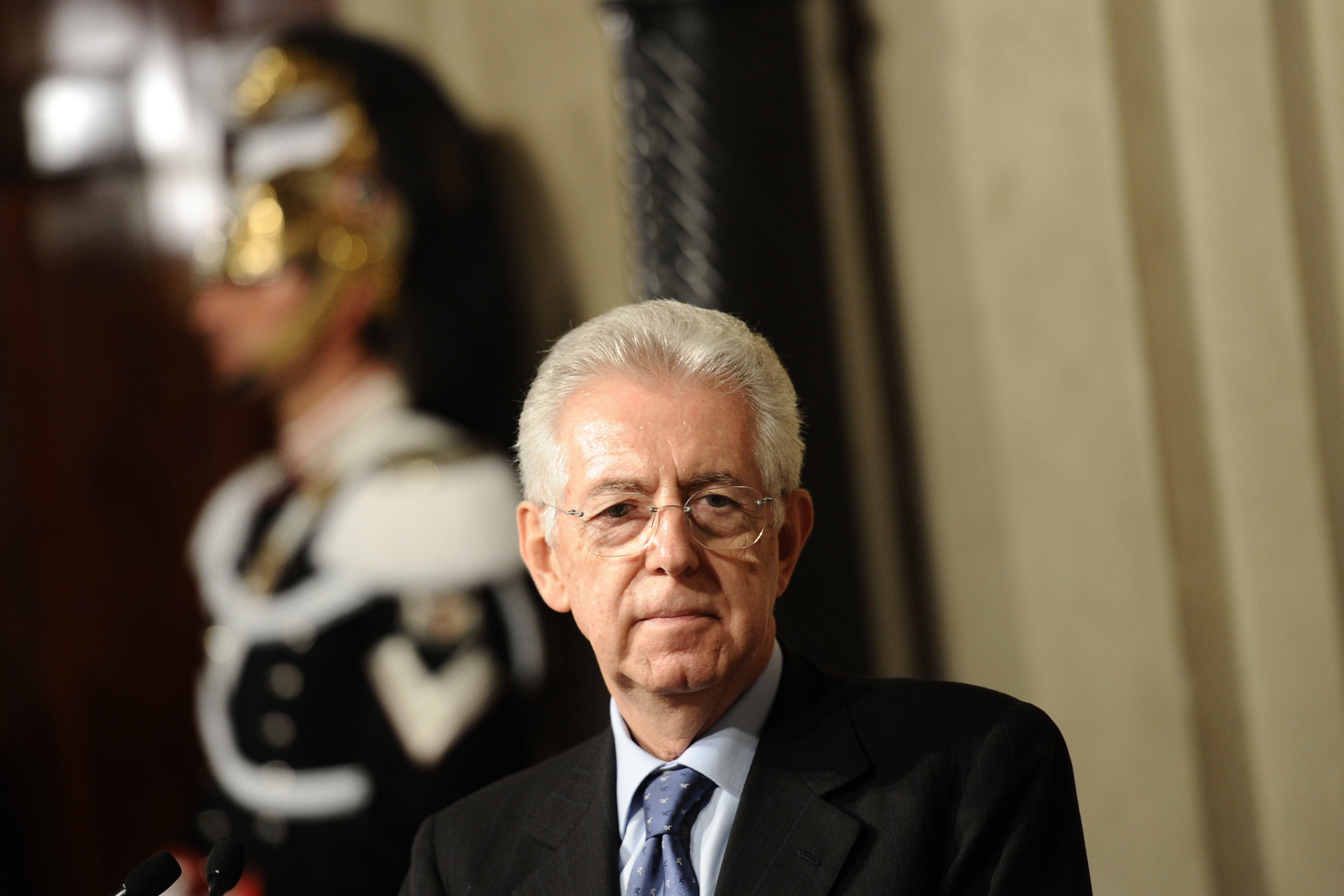 You could say that Vergnano is being modest in his assessment of a company that has come to be esteemed by people in the opera world who know how difficult it is to create performances with high musical and theatrical standards in ways that are relevant to audiences of all ages and also pay the bills. Nowhere is this more true than in Italy, the birthplace of opera. In the long dark tenure of Silvio Berlusconi, a modern Nero who fiddled about while Italy's treasures and reputation burned, most opera houses were starved and became a shadow of their former selves. Great theaters throughout the country have become impoverished and their seasons depleted. Many top singers avoid Italy altogether. With Berlusconi gone, the government of Mario Monti (left) has had few options for trying to right the Italian ship of state, and opera is a low priority.
The annual summer festival at the Arena di Verona appeals to audiences who are in that area for tourism and want a night of spectacle and glorious melodies without dipping their toes in repertory that is unusual. Aïda, Carmen and Turandot are always pleasing in that outdoor setting and Verona has many thousands of ticket for sale. La Scala, with its international fame, became a non-profit foundation long ago and has wisely protected its name and image. The Teatro Regio has managed to budget with care without diminishing the artistic product. But above all, it has an asset -- Gianandrea Noseda -- who has made all the difference in bringing the theater, and Torino, into the major leagues.
An Italian Conductor for Italy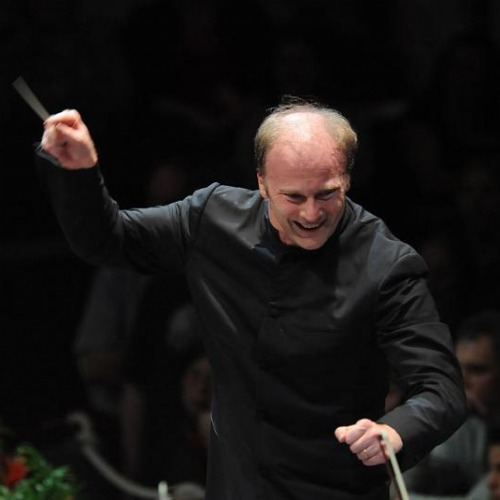 The Teatro Regio is the only major Italian theater with an Italian music director, Noseda, and he happens to be world-class. He has worked extensively at the Mariinsky in St. Petersburg and as the music director of the BBC Philharmonic. His leadership of Britten's War Requiem in London and New York was on many critics' short lists of the top musical events of 2011. Noseda is currently in New York leading Macbeth at the Met. The reviewer in the New York Times wrote, "The highlight of the night was the conducting: Gianandrea Noseda led a briskly paced and taut interpretation and the orchestra sounded in top form."  
These musical values are palpable in the Teatro Regio as well, where I have heard Noseda lead scintillating performances of Rigoletto, La Traviata and the Fidelio that opened the current season. It makes a huge difference to have an Italian in charge, I believe, because he has an advantage in connecting with musicians and audiences not only because he speaks their language but understands their sensibility. He is not only a guardian of the Italian tradition but can introduce operas in German, French, Russian and English to the repertory and eloquently articulate to the people of Torino why the theater should present these works.
Let me tell you more reasons why Torino is special: It was capital of the Kingdom of Italy before Rome and earlier was the seat of the royal family that strove for a constitutional monarchy, helped by five great patriots: Massimo d'Azeglio, Camillo Cavour, Giuseppe Garibaldi, Giuseppe Mazzini and Giuseppe Verdi. The palaces, museums, grand boulevards, wonderful old shops and gorgeous cafes recall Paris and Vienna more than Italy. It has the famous shroud that attracts Christian faithful. The Egyptian Museum is second only to the one in Cairo and was where Verdi fueled his imagination as he created Aïda. 
The Conservatorio Giuseppe Verdi has more than 700 students and is home to the Orchestra Filarmonica di Torino. The Lingotto auditorium, a marvelous concert hall in a former FIAT factory, is the home of the Filarmonica della RAI, Italy's only national orchestra. One of the most important music festivals, Settembre Musica, changed names and form in 2007 and is now called MITO (meaning "myth" and implying "mythical") using the first two letters of Milano and Torino as the bigger city linked itself to the vibrant scene in the smaller one when the world discovered Torino after the 2006 Olympics.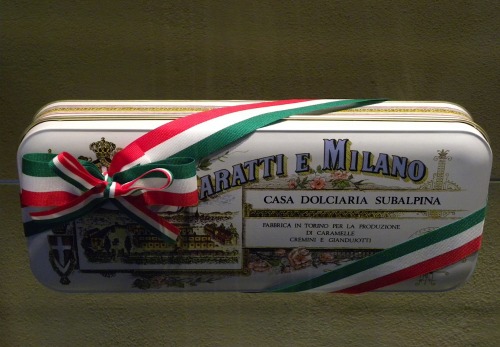 The food scene in Torino would almost make me forget opera. Home (along with the nearby town of Bra) of the Slow Food movement that changed the way the world raises and uses food, Torino is the site (every other October) of the Salone del Gusto, a mecca for people who care about taste and sustainability. The red wines of Piemonte, such as Barolo and Barbaresco, are amazing and pair with the region's glorious, truffle-scented cuisine.
Torino rivals Brussels as the capital of chocolate and it gave the world gianduia and the Bicerin, a drink combining coffee, chocolate and cream. Puccini was a a great admirer of the Bicerin and the women who prepared it for him. He owes his early successes to Torino, the city where Arturo Toscanini led the world premieres --at the Teatro Regio-- of Manon Lescaut (1893) and La Bohéme (1896).
Photos: Exterior of Teatro Regio (Fred Plotkin), 2) Italy's Prime Minister Mario Monti (Vincenzo Pinto) 3) Gianandrea Noseda (Chris Christodoulou) 4) Tin of Gianduoitti (Fred Plotkin)