Jules Massenet, Ready for Rediscovery
As the Metropolitan Opera unveils a new production of Manon, starring Anna Netrebko, Piotr Beczala and Paulo Szot, I have been studying the life and work of its composer, Jules Massenet (1842-1912), who stood at the summit of the world of French opera a century ago. While three of his operas, Werther (1892), Thaïs (1894) and, especially Manon (1884) can still be heard with some frequency, the centennial of his death is a good time to consider bringing back some more of his approximately 25 extant operas (another 15 are incomplete or lost).
To pursue my research I spent a lot of time at a Massenet exhibition now on view through May 13 at the Opéra Garnier in Paris, and was in touch with Mary Dibbern, Head of Music at Minnesota Opera and an authority on French opera, especially Massenet. She has a series of books by Pendragon Press, including Manon: A Performance Guide, Werther: A Performance Guide (May 2012) and is the translator of Massenet and His Letters: A New Biography, by Anne Massenet, grand grand-niece of the composer and head of the Association Massenet, which is overseeing the commemoration of the centennial of his death. The biography will be published in September.
Massenet was an exceptionally hard worker. He rose at four in the morning and went from his bed to a nearby armchair where, dressed in a red robe and purple skullcap "that made him look like a young cardinal," wrote his student Alfred Bruneau, he would start to compose. He taught many students at the Paris Conservatory (including Gustave Charpentier, Ernest Chausson, George Enesco and Reynaldo Hahn) and oversaw aspects of his operas well beyond the music. For Esclarmonde (1889), he engaged Eugène Grasset, one of the foremost illustrators of his time, to create a poster to advertise the opera but to also do scenic and other design work for the actual production. Massenet wrote operas, song cycles, oratorios and other works and was known to write and edit while traveling from one city to another.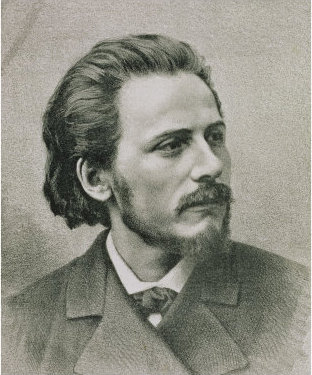 Mary Dibbern told me, "It was his habit to underline with colored pencils and, without any comments, passages in literary works that he thought would be possible to set to music. Most of the books in his library were colored in this way: poems of Théophile Gautier, especially Lamento (which Fauré set as "Chanson du pêcheur") and that Berlioz and Gounod had already set to music; Notre-Dame de Paris (which would never be set) was carefully annotated during a trip from Angers to Paris in 1885; the copy of Thaïs shows many underlines as well as a dedication written by Anatole France; the Manon Lescaut by Abbé Prévost, in his cheap edition, is covered with blue marks which spared the better edition of the work; one did not "color" just any edition!"
The obituary in The New York Times in 1912 said "Massenet was the most popular of modern French composers and the most prolific, if one excepts Camille Saint-Saëns. New York knew Massenet chiefly through his operas...eleven of them altogether have been produced [here], a record probably which no other composer besides Wagner could boast of in recent years." It appears that Manon (starring Sibyl Sanderson and Jean de Reszke) did not achieve great success. Rather, the big hit was Thaïs, starring Mary Garden and Maurice Renaud. It was only when Manon was done at the Met in 1912, with Geraldine Farrar and Enrico Caruso, that it gained the reputation in New York that it now enjoys.
Massenet was attuned to styles and trends in opera. Cendrillon, his telling of the Cinderella story, was written after Humperdinck's Hänsel und Gretel was a success. When the one-act verismo operas Cavalleria Rusticana and Pagliacci appeared, Massenet wrote the veristic La Navarraise, which has a short lurid mad scene as great as any of the extended scenas of bel canto. Here it is sung by Marilyn Horne following a duet with Plácido Domingo.
While typically thought of for the exoticism of operas such as Le Roi de Lahore, Hérodiade and Esclarmonde, Massenet drew subjects from many spheres, including Antiquity (Cléopâtre, Roma); the Middle Ages (Griséldis, Le Jongleur de Notre-Dame); and literary figures (Manon, Werther, Don Quichotte).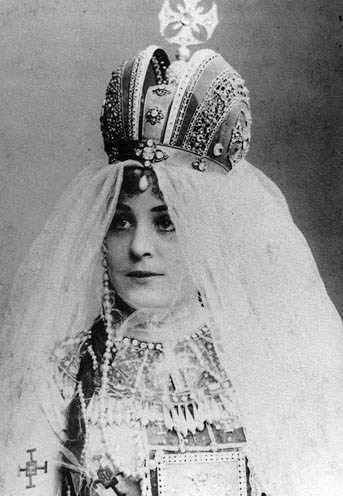 Massenet was inspired by singers such as Sybil Sanderson to create Esclarmonde (left) and Thaïs, Emma Calvé (Sapho and La Navarraise). He wrote roles for the contralto Lucy Arbell in Don Quichotte, Thérèse and Roma. Long before Britten wrote Billy Budd for an all-male cast, Massenet's Le Jongleur de Notre Dame had a cast of men at its premiere, though Mary Garden sang the tenor part (the Monk Poet) in New York. He would often ask the woman who inspired him to sign the autograph ("original") score.
The received notion about Massenet was that he was an incessant womanizer, though friends of his described him as devoted to his family (even though his wife Ninon spent a great deal of time on her own in spas). Dibbern told me, "Although there has been much written about Massenet as a womanizer, from my contact with Anne Massenet, I would say that she feels this is merely gossip and not based upon truth. She has in her possession about 1500 letters that have never before been published, and she states that these letters show Massenet's devotion to Ninon throughout his whole life, in spite of the fact that Ninon spent most months away from him.
"This is not to say that I can state categorically that Massenet had no relationships outside his marriage, but I do not think that he should be characterized necessarily as a womanizer... any more than one would give that title to Gabriel Fauré, for instance, who was from all accounts quite the ladies' man! … and of course, Debussy falls in the same category. It was socially accepted at that time to go outside the marriage because divorce was very difficult."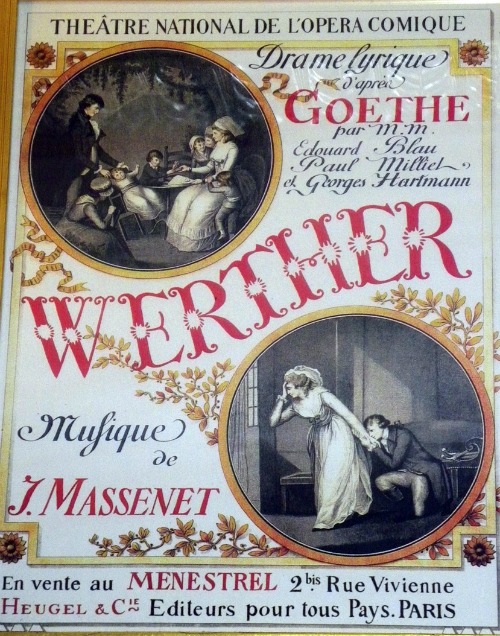 Massenet Operas Awaiting Rediscovery
I am always glad to see Manon and Werther and, though I am not as fond of Thaïs, am glad to hear that work too. But I would be very eager to see and hear more works by Massenet, whether in full productions, concert form or on recordings. The one I am most eager to see is Cléopâtre, which would be a great role for Elina Garanca or Joyce DiDonato. It would offer stage directors and designers the opportunity for opulent work. Montserrat Caballé sang the role too late, at the age of 68 and, even with her prodigious gifts, could not give the opera everything it deserved.
The most famous aria is "J'ai versé le poison," but the whole opera is full of glorious music. I wonder if, in the era in which we live where froideur and so-called irony are considered behaviorally preferable, some of the hot and bothered characters in Massenet can find the currency they deserve.
Certainly there is a place for Don Quichotte, a beautiful telling of the Cervantes novel (my favorite of all). Ferruccio Furlanetto has called it the role he most loves and I would be glad to hear Stephanie Blythe as Dulcinée and Luca Pisaroni as Sancho Panza. Dolora Zajick would be marvelous as the crazy Anita in La Navarraise with Roberto Alagna as Araquil. In a few years Angela Meade could be a lovely Esclarmonde.
Dibbern names Sapho as the work she most would like to see revived. "It shows Massenet's late development in characterization and orchestration," she said. "He gets farther and farther away from the 19th century operatic structure of set pieces, and sets the libretto as a through-composed drama. Although audiences of its time misunderstood it because of this change in structure, today's audiences will find that the sparseness and creative orchestration help them enter into the dramatic situation, and I think it would be very successful if cast with strong personalities!"
Listen to the "Meditation" from Thaïs and try to imagine being in the audience in 1894, hearing this exquisite composition that is likely the most beautiful music Massenet wrote.

Photos of Jules Massenet and Sybil Sanderson via Wikipedia Commons; Werther poster photo by Fred Plotkin