Planet Opera: In Zurich, Tolerance Fosters Creativity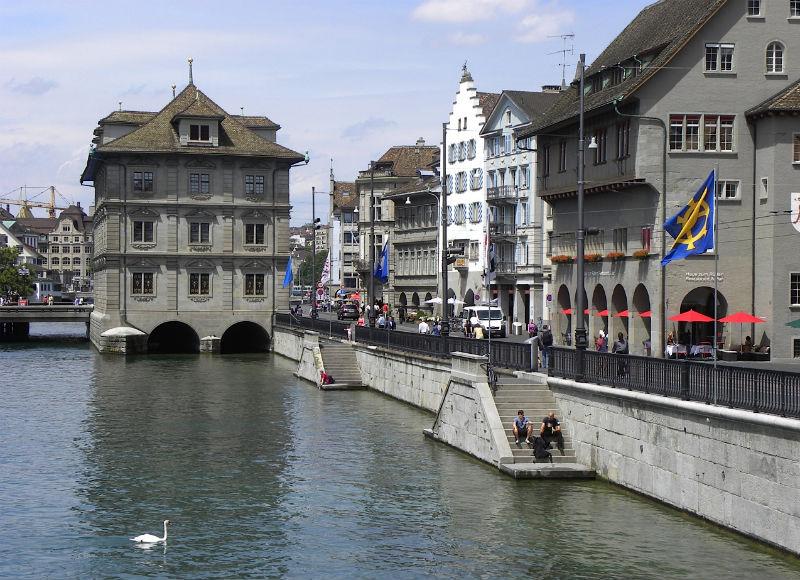 The stereotypical notion about why people go to Zurich is to conduct business, make a deposit in their Swiss bank account or to purchase a watch and a box of chocolates. But this compact and cosmopolitan city (population 371,676) is home to one of the more active and accomplished opera companies in Europe.
Most of the continent's major opera houses (such as Barcelona, Berlin, London, Milan, Munich, Paris, Vienna) are in much bigger cities whose larger theaters and audiences have their operatic thirst slaked with important productions and major stars. Yet many of these stars also perform in cozy, efficient Zurich. This season the Zurich Opera presents 38 opera productions, with about a dozen of them being new each season, rivaling Munich, Berlin and Vienna and exceeding the major companies of London, Paris and New York.
The opera company in Zurich was founded in 1839 and has, since the beginning, been operated with considerable government and private support and without the expectation of earning its keep. The Zurich Stadttheater, now called the Opernhaus (below), opened in 1891 with a performance of Wagner's Lohengrin. It has 1,238 seats, meaning it is more intimate than many opera houses. Singers enjoy performing there because of its size and, no doubt, because of the generous fees. There are about 280 opera performances per year with ticket prices ranging from 15 to 380 Swiss francs.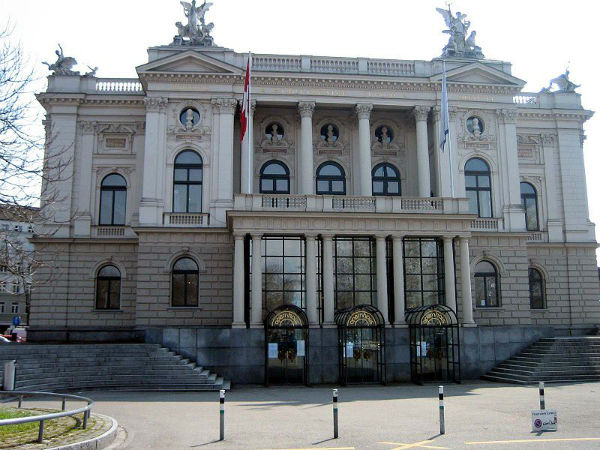 Some musicians have told me privately that they like singing in Zurich because they are well-paid to work in a friendly, congenial setting with high artistic standards. Implicit in this is that their money will stay in a Swiss bank, where interest rates might be low but at least the franc is strong and stable. Whatever the inducement might be, the result is that there is world-class music-making going on.
New Yorkers will be interested to know that Fabio Luisi begins his first season as music director of the Zurich Opera later this year. He will conduct three new productions – Janáček's Jenufa, Verdi's Rigoletto, and Bellini's La Straniera – as well as four Zurich Philharmonia concerts and a total of 37 opera performances.
This is a theater that presents a wide range of repertory with a generous amount of Mozart (this season Così fan tutte, Don Giovanni, Die Entführung aus dem Serail, Il Re Pastore, Die Zauberflüte) and bel canto. There are five Rossini titles on the current calendar (Il Barbiere di Siviglia, Le Comte Ory, Guillaume Tell, Otello, La Scala di Seta) and right now the company is doing a rare production of Donizetti's Poliuto, once a famous vehicle for Franco Corelli and Maria Callas.
I love that there is a mix of standard repertory as well as rarities, many by famous composers. The company has given more than 60 world premieres, the most notable probably being the original version of Berg's Lulu on June 2, 1937. This is a rather daring work for a city that has such a placid feeling about it.
Zurich, and all of Switzerland, are much noted for their vaunted neutrality. As one woman there suggested to me, Zurich is not so much about neutrality as tolerance of others: "Zurich is very liberal. Remember, Switzerland was a small republic surrounded by monarchies. We always have had a tolerance of free speech. As far as I am concerned, I can and should have an opinion as regards my city and country. When it is in your own backyard you take part. I can have an opinion about a foreign country but I would not impose it on anyone."
A Haven for Wagner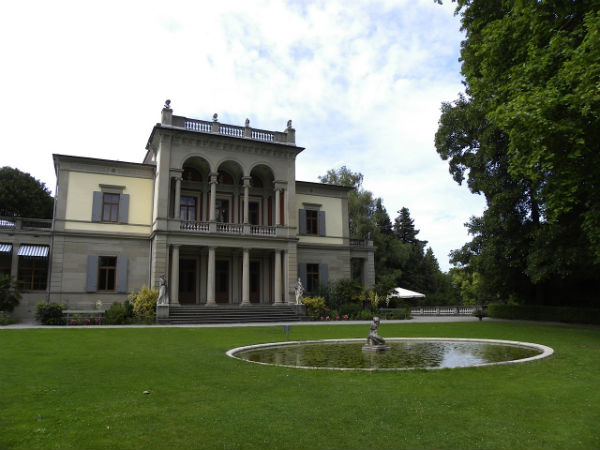 This distinction between neutrality (a defensive method for a small country surrounded by bigger powers such as France, Germany, Austria and Italy) and tolerance of speech, opinion and behavior is an important one. It may well explain why so many creative types with strong viewpoints have been made welcome in Zurich. Among these were Georg Buchner (author of the play on which the opera Wozzeck is based), the Dadaist Tristan Tzara, James Joyce (who loved opera) and, above all, Richard Wagner.
Having fled Dresden in 1849 after his revolutionary activities resulted in calls for his arrest, Wagner found sanctuary in the neutrality of Zurich. He was here most of the time until 1858 and produced some of his most important work. These include his essay Das Kunstwerk der Zukunft (The Art of the Future) that laid the guidelines for how he would approach the grand project that would be Der Ring des Nibelungen. He wrote most of the text for his four operas in Zurich as well as some music for Das Rheingold and Die Walküre.
In 1857 Wagner and his wife Minna were offered lodging in a small building on the grounds of the villa owned by wealthy Otto and Mathilde Wesendonck. It is possible to visit the Villa, which is now a museum, but the place where the Wagners lived no longer stands. Wagner and Mathilde developed a strong passion for one another and he put aside the Ring to compose Tristan und Isolde. The impossible love of these two characters mirrored that of Wagner and Mathilde. He composed the intense and evocative Wesendonck songs (part one); (part two); (part three) that seem to presage much of what the opera sounds like.
While music lovers can have fun in Zurich at almost any time of the year, the second half of June is especially congenial. Days are long, the swans glide undisturbed on the city's waterways and this is when the Zurich Festival, rich in tantalizing offerings, takes place (June 15 to July 8). Performances take place at the opera house (I especially like the charmingly modern Falstaff) and the gorgeous concert hall called the Tonhalle.
Joyceans Unite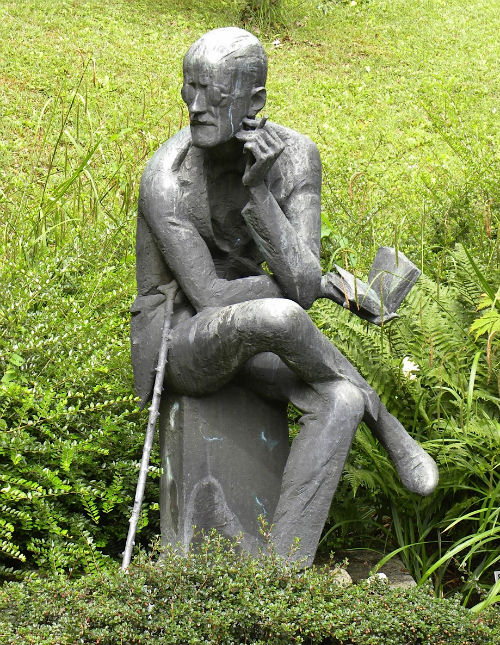 The other reason to go in June is for the city's annual celebration of James Joyce (1882-1941) on June 16 ("Bloomsday," named after Leopold Bloom, the protagonist of his peerless novel Ulysses). The author died in Zurich and is buried in the Fluntern Friedhof (cemetery) along with his wife Nora and other family members. Joyceans in Zurich and those from elsewhere gather at the grave in the late afternoon and celebrate him with readings and music. It is customary for women to wear roses. 
The celebrations are led by Fritz Senn, the brilliant and genial head of the James Joyce Foundation there who knows Joyce better than almost anyone but also has the great gift of sharing and teaching the complex writings of the Dublin-born writer in a way that allows for discussion and dissent. Since 1985, there are twice-weekly meetings at the Foundation. At one, a passage from Ulysses will be read and discussed. At the other, a different Joyce work (often Finnegan's Wake) will receive similar treatment. Senn encourages all kinds of creative expression and local Joyceans look at him adoringly.
The Joyce Foundation is a labor of love, one in which Senn and his colleagues have gathered the most complete collection in Europe specific to Joyce, including memorabilia, original-language books and translations (this is Senn's specialty), and objects that the author's writings inspired, such as a bottle of Bloom beer. The Foundation deserves more corporate and government support. Even though its subject is an Irishman, the Foundation bespeaks that which is most appealing about Zurich, a place that is open, tolerant, collaborative and anything but neutral.
Photos by Fred Plotkin