Baseball is my other religion. Like opera, it has its temples, rituals, beliefs, disciples and special attire. We gather to venerate heroes who appear in our midst at an appointed hour to attempt miraculous feats. We hope they will do their best and support them when they strike out. The opera house, like the ballpark, is a field of dreams.
Those of us who worship opera and baseball are also steeped in the lore of the past. Old-timers tell us that things are not the same since Joe DiMaggio or Birgit Nilsson would swing for the fences or hit (a high C). Younger fans such as the kid who goes with his dad to the ballpark or Opera Teen and his mom, whom I spotted at Caramoor enthusing to Rossini, can justifiably admire the heroism of Derek Jeter or Ewa Podlés.
Tuesday night's All-Star Game in Kansas City, Mo., is the baseball equivalent of an opera gala. The greatest practitioners of their craft gather in one place and give audiences pleasure and excitement. Everyone is a winner. It has prompted me to reflect on the many connections between opera and baseball.
I remember a large cheerful man named Ed who attended opera performances almost every night from mid-October to early April in the 1980s. He was an example of fan-as-enthusiast rather than cynical know-it-all. One night he showed up at the Metropolitan Opera wearing a Yankee cap (at the Met there are more Yankee fans than Mets fans, probably because the Yankees are more "classical"). He told me that, in his life, there was winter at the opera, summer at the ballpark, spring in both places and, if all went well, the Yanks heading to the World Series in the autumn just as the opera season got going.
No wonder he was cheerful!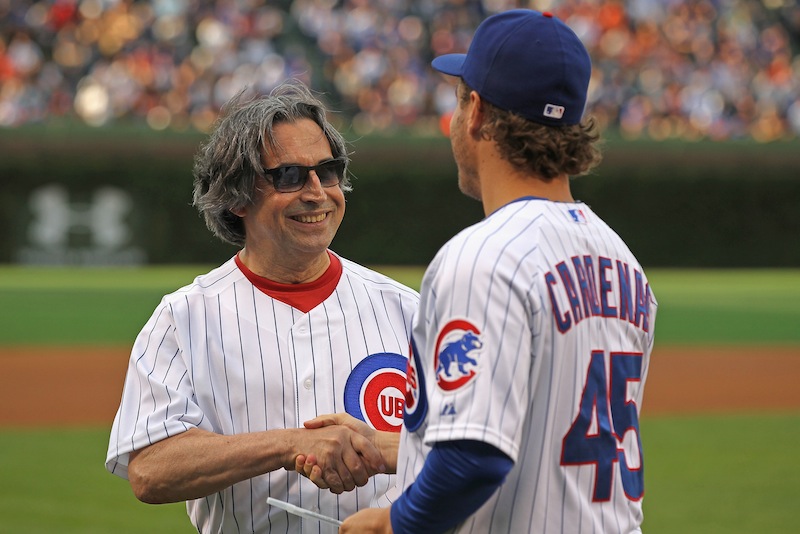 I have come to know many people who love both baseball and opera and have wondered why. Here is what I believe: both endeavors honor individual protagonism and virtuosity in a larger setting. Football, basketball, hockey and soccer have stars, but the action in those sports is about movement of groups up and down a field to conquer enemy territory. The structure of baseball, and the absence of a clock, means that anything can happen at any time if someone excels individually. The diva or divo is like the batter who has his moment. Everyone is focused on him and, in one way or another, makes an emotional investment in the outcome. While the expectation of success is, and should be, higher with the opera singer, we see in the batter an always-present sense of possibility.
We are also captivated by the unspoken communication between pitcher and catcher, which is akin to that of singer and conductor. They observe and collaborate with one another across an expanse, and must always be aware of what the other is doing and thinking. The conductor, like the catcher, communicates with gestures and offers consolation and assurance to the singer. Most spectators only see the back of the conductor and catcher, who are in charge of what is happening on the stage/field, but those who pick up on this ongoing dialogue are fascinated.
Then there are all the parallel rituals among the audience: the thrill of a roaring crowd, the impassioned discussions at intermissions/between innings about who is performing well and who is in a slump, with older fans sharing their memories and wisdom. Those of us who travel to see opera or baseball include visits to theaters and ballparks as part of our plans. If you have gone to a game at modern and beautiful Camden Yards in Baltimore or historic Wrigley Field in Chicago, you know that special sensation of being on sacred ground. I feel the same way there as I do at the current Metropolitan Opera House or the Teatro La Fenice in Venice. I will realize a long-deferred dream by finally attending a game at Boston's legendary Fenway Park next month. The Red Sox are not playing the Yankees, so they stand a better chance of winning.
The Super Fan
This brings me to the delicate issue of fandom. In opera, we love our home companies but are glad to see performances elsewhere. In baseball, we often root against the other team with as much passion as we root for our own guys. But I have found that many baseball fans, like opera fans, admire great performances even if they come from the opponents. An accomplished hit or play is great whether it is your team or the opponent who achieves it. Fans, whether of baseball or opera, are often referred to as the family of their teams. In fact, New York's biggest opera company calls its Web site the Met Opera Family. I am an old member of the extended Yankee family, even though many of my real relatives are in the Met family, the Dodger family and the Giants family.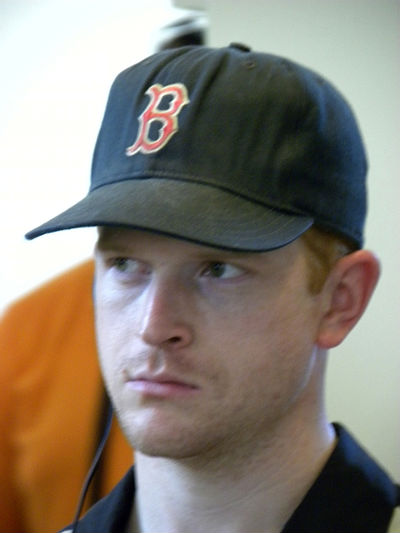 Opera/baseball lovers in Boston believe that the Curse of the Bambino, in which the Red Sox failed to win the World Series for 84 years after selling Babe Ruth to the Yankees, was avenged when the Tanglewood Festival was created in 1937. The New York Philharmonic was invited to be the resident orchestra but declined, paving the way for the Boston Symphony to establish its prominence at this idyllic summer home.
Many opera singers love baseball. Andrew Garland (left), an excellent baritone, is a die-hard Red Sox fan from Massachusetts. I do not hold this against him when I hear him sing because he does it with such artistry. Similarly, the fact that Michael Fabiano, an excellent tenor, favors the Yankees (and the Philadelphia Phillies) does not enter my thinking when he spins out a beautiful bel canto line. Michael, who has worked as an umpire, is as charmingly opinionated about baseball as he is about singing, as readers of his Web site and Facebook can attest.
No opera singer is more associated with baseball than New York-born baritone Robert Merrill. He sang the National Anthem on opening day at Yankee Stadium for 31 seasons starting in 1969. He also sang during the playoffs, at the World Series and on Old Timers Day. Do you think we should have Old Timers Day at the opera house and bring back beloved singers for one night? Merrill died in 2004 but when the new Yankee Stadium opened in 2009, a recording of Merrill singing the National Anthem was played.
Apparently, Merrill was a Dodger fan until the team broke Brooklyn's heart by decamping to Los Angeles in the late 1950s. In 1947, Merrill recorded the Brooklyn Baseball Cantata by George Kleinsinger about a game between the Dodgers and the Yankees. This charming, long-lost piece, is available in two parts on Youtube.
Opera in the Ballpark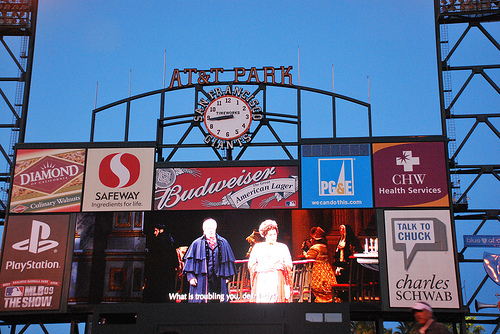 There is now scintillating opera to be seen on baseball diamonds with direct simulcasts from the stage to local ballparks. On September 25, 2011, fans of the San Francisco Opera and the Giants watched Turandot at AT&T Park (right). Each year since 2008, the Washington National Opera has presented "Opera in the Outfield" at Nationals Park. Fans sit on the grass and watch opera on the big screen. Because of a scheduling problem in 2010, fans seated in stadium seats watched a ballgame at the same time a certain Verdi opera was simulcast on the screen. The umpire was able to shout, "Play Ballo!"
These twin passions can inspire creativity. Youtube contains two videos that are the work of a deeply engaged lover of both opera and baseball. In the first video, notice how baseball imagery is married to the music of Verdi and voice of Montserrat Caballé, while the second one uses music from Bellini's Il Pirata (perhaps the creator of the video roots for the Pittsburgh Pirates?).
Italy, the nation where opera was born, is also home to the strongest fan base for baseball in Europe. This being Italy, the uniforms have gorgeous tailoring. I would love to hear from readers in Japan and Korea, two nations with huge fan bases for baseball and for opera: Is there a notable overlap in these passions there as there is in the United States?
Without a doubt, opera/baseball Nirvana comes in a visit to Cooperstown, NY, during the Glimmerglass Festival. You can attend excellent opera performances, recitals and lectures and, in between, visit the Baseball Hall of Fame, steeping yourself in its special pleasures. Perhaps it is time for an American Opera Hall of Fame. While putting it in New York City would seem the obvious choice, I nominate Cooperstown, just so long as the first singers honored are wearing pinstripes.

Photos: Riccardo Muti shakes hands with Adrian Cardenas of the Chicago Cubs after throwing out a first pitch at Wrigley Field (Jonathan Daniel/Getty Images) 2) Baritone Andrew Garland (Fred Plotkin) 3) SF Opera simulcast of Tosca at the Giants' AT&T ballpark (Flickr/jamison)