Notes on Rests: When Singers Face Vocal Breakdown
Opera-loving followers of baseball will surely have heard the surprise news that the Washington Nationals's hot property and potential franchise player, pitcher Stephen Strasburg, would be rested for the remainder of the season. 
When the announcement was made, the Nationals were leading their division and heading for the playoffs. The team decided that Strasburg, who had major surgery on his arm in 2010 and pitched only 44 innings in the 2011 season, should be limited to 160 innings this season. While Strasburg would be a great asset in upcoming post-season games, the decision was that his long-term well-being was more important to him and the team than any glory this fall.
I found this decision very impressive and, like most things, it made me think of operatic correlations. There are many singers, especially young ones, who push (or are pushed) beyond their physical and mental limits because they feel they must do so to please a conductor or manager. Sometimes, the prospect of doing an opera in a major theater is too enticing to turn down even if that role might be too hard on their young voices. The plain fact is that many young singers have big debts from school, from paying coaches, entering competitions, the costs of clothing and travel, or the reality of supporting a family and paying the rent.
In addition, there are managers of these artists who push them to sing roles that they should not because those are the ones being offered. I have seen it happen too often that a manager will take a promising young talent and sacrifice her on the altar of impossible roles in the interest of short-term gain rather planning a career together that could last for two decades or more. Instead, she is burnt out after five years. I am concerned that next year, when Wagner and Verdi will be performed everywhere because of the bicentennials of their births, many young singers will agree to do roles they should not undertake for years to come.    
There is also the problem that some singers, eager to please and perhaps for an additional check, will sing without enough rest between performances. They will go from one theater to the next, flying through many time zones, and then get on the stage to rehearse or even perform if they are substituting for a colleague. Their bodies are their instruments and the source of their livelihoods, and short-term gain could mean long-term damage. They say that such behavior is the exception, but the temptation, excitement and remuneration take over their reasoning.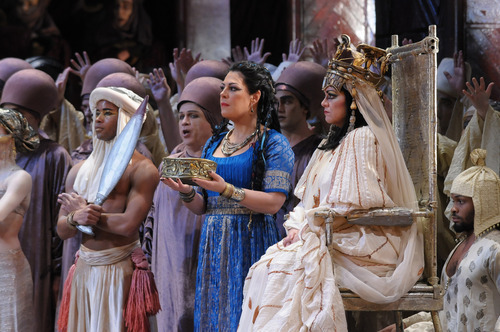 Pitchers are played in rotation, working every third or fourth day even though their teams might play six games a week. Similarly, opera companies that perform daily do opera in repertory so that singers can rest. The Met or the Vienna State Opera might present Aïda on Monday and Thursday, Un Ballo in Maschera on Tuesday and Friday, and Don Giovanni on Wednesday and Saturday. The major singers in each production would have time to rest their voices, as a pitcher might his arm, in rotation. Sometimes there are operas that are so vocally demanding, such as Otello, that an additional day is added to the rotation.
I have heard many veteran artists say that they will never do more than 80 performances a year and some of them will only do 50. This means that they might do a run of an opera and then pause for a period before moving on to the next assignment. They might also do repertory over a period of time that is stylistically similar so that the voice is required to do similar things. Renée Fleming, who enjoys considerable vocal freshness at the age of 53, famously did a period of bel canto and then put it aside and did a period of Richard Strauss. 
Other singers fill their schedules as much as possible, jetting from one continent to the next and varying repertory from month to month. I am not discussing here the miracle that is Plácido Domingo, but the mere mortals whose bodies and voices show the inevitable effects of such punishment.
A Cautionary Tale
If you regularly read my articles on Operavore, you know that it is not my way to single out individual artists in a negative context. Instead, I prefer to identify those doing great things and explain what makes them great. However, it is hardly a secret that the much-admired tenor Rolando Villazón went through a terrible period of vocal troubles. He had made an impressive Met debut on Oct. 21, 2003 as Alfredo opposite Fleming's Violetta. His rise was meteoric, with major opera companies asking him for annual commitments of up to ten years.
Just a few years ago, the Mexican tenor and Anna Netrebko were teamed in performances in New York, Vienna and all over Germany, where they were dubbed the Liebespaar (The Love Couple) for their particular chemistry onstage that delighted audiences. In addition, they performed in stadiums and other large venues, as did "The Three Tenors." Whether Villazón oversang, took on too much work with not enough rest, chose repertory that was beyond his reach, or simply does not have a solid technique (or perhaps a combination of all of these factors), the fact is that he had major vocal crises that led to surgery and extended absence from the stage.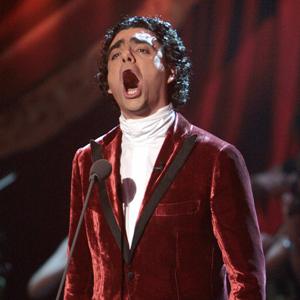 In September 2007, he stopped singing for what were described as "health reasons." On Jan. 26, 2009, Netrebko and Villazón starred in Lucia di Lammermoor at the Met. This was her first performance in the theater since having a baby and his first there since he stopped singing in 2007-08 to deal with his health problems. Anthony Tommasini, writing in The New York Times, remarked that Villazón struggled considerably, adding, "his many fans can only hope that illness was the problem here, not the return of technical troubles. Still, much of his singing was impassioned and affecting, filled with dramatic flair and elegant phrasing."

In the spring of 2009 Villazón had surgery to remove a cyst found on his vocal cords. His comeback was gradual and much-documented. His travails served as a caution to some singers but many others, if speaking honestly, would say that it would be difficult to turn down the lucrative and prestigious work offers that came his way. Villazón's last performance with the Met was in Tokyo on June 9, 2011 opposite Diana Damrau as Lucia. This occurred because he substituted for a colleague just three months after the devastating tsunami and nuclear disaster when many artists would not go to Japan.
The lead of a Nov. 15, 2011 review in The Times made clear that discussion of the tenor's vocal estate was an inevitable part of any review of his singing: "For those who are curious, Rolando Villazón sounds just fine in the new production of Offenbach's 'Contes d'Hoffmann' at the Bayerische Staatsoper. Engagements last summer reportedly gave encouragement that his vocal problems were behind him, an impression furthered here."
Did he learn anything from his troubles? If you look at Villazón's upcoming schedule through June 2013, it seems quite arduous, with many appearances. However, there are only 16 opera performances: Mozart's Lucio Silla and Donizetti's L'Elisir d'Amore (these composers use smaller orchestras, posing less of a challenge for the singer in terms of being heard) plus Verdi's La Traviata and Puccini's La Bohéme. He is touring with a program of Verdi arias, singing every three days in the year when the bicentennial of the composer's birth is being observed. This means flights, hotel rooms, changes of climate, all of which can give singers big problems. Let us hope the Verdi arias he programs are not the heavily dramatic ones (Radames, Otello) that will take a toll, but more lyrical ones that show him at his best. 
As autumn begins and we all turn to new ideas and old resolutions with renewed energy, I hope that opera singers, presidential candidates and the rest of us will embrace realism and consistency in the face of difficult times and conflicting interests. Whatever we do, we are in it for the long haul. Short-term gain resulting from expediency and hubris will not benefit us. Making hard choices that reinforce a solid foundation (what singers call technique) inevitably is better than risking permanent damage that would be much harder and more costly to repair. Examples of this are everywhere, in baseball, opera, government and everyday life.
In an upcoming article I will focus on the career of the wonderful soprano Mirella Freni to discuss how smart planning, patience and the ability to say "no" can be wiser than doing too much, too soon.
Photos: 1) Verdi's Aida (Robert Kusel/Lyric Opera of Chicago) 2) Rolando Villazon (Volker Hartmann/AFP/Getty)