Review: 'Elixir of Love' a Frothy Season Opener at Metropolitan Opera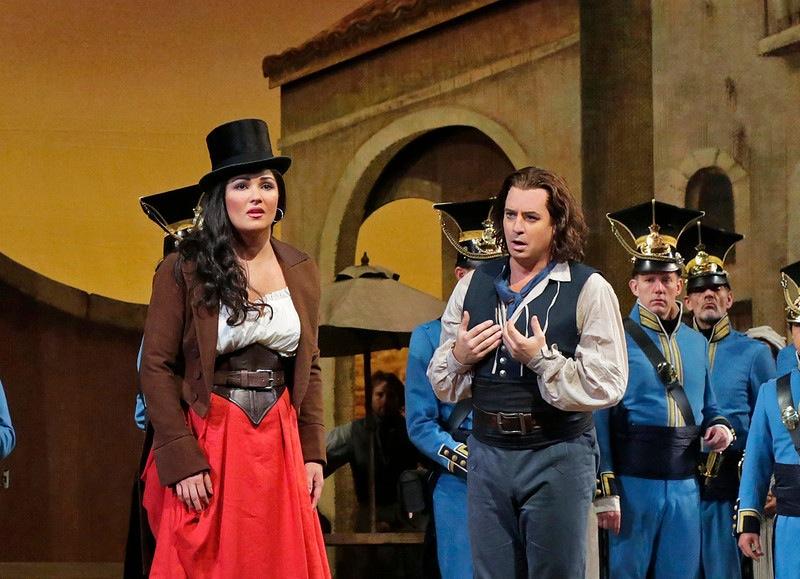 Considering that many Broadway musicals are more substantial than Donizetti's The Elixir of Love, the fluffy comic opera that opened the Metropolitan Opera's season on Monday arrived with a bright cast and creative team likely to elevate its story of lovelorn simple folk beyond mere sweetness. Well, no rabbits were pulled from the hat (in this opera often nicknamed Don Pasquale's country cousin), but the hat looked great, specifically, the top hat that soprano Anna Netrebko wore so roguishly onstage and was indicative of what the production was trying to do.
Like many Donizetti comedies, this one has the pathos of characters suddenly experiencing existential depths of disillusionment, embodied in Elixir by the famous aria "Una furtiva lagrima." But that's not until the second act. The less-interesting first act in this new production by Bartlett Sher was played straight and literal, though with a serious undercurrent that could've been an interpretive choice or cast-dictated necessity. 
Nobody tried to be funny. Usually rustic innocents, Adina and Nemorino both came off as individuals past the usual marriage age and running out of time, the more worldly Adina claiming not to care (but marrying nearby Sgt. Belcore for expedient reasons) and Nemorino feeling desperately unloved. That way, the weightier mezzo-ish coloring that Netrebko now brings to this soubrette role made more sense. And though tenor Matthew Polenzani can look and sound convincingly young, he's too substantial (remember, he's best when singing lieder) to seem youthful. And however dashing he is, Mariusz Kwiecien (Belcore) showed no hidden comedic talents.
The production did have hugely fun moments such as when the corpulent Dr. Dulcamara (superbly sung and played by Ambrogio Maestri) emerged from a wagon that seemed rather smaller than he is, but he did so amid Michael Yeargan's elegiac sets, with the stage perpetually bathed in the colors of early evening. When the opera blossoms emotionally in Act II with the couple realizing how much they love each other, the setting was a picturesque open field with vivid Van Gogh coloring. Theatrical red herrings were evident, such as slow motion figures meandering in the background. But given some patience, the production was ultimately satisfying.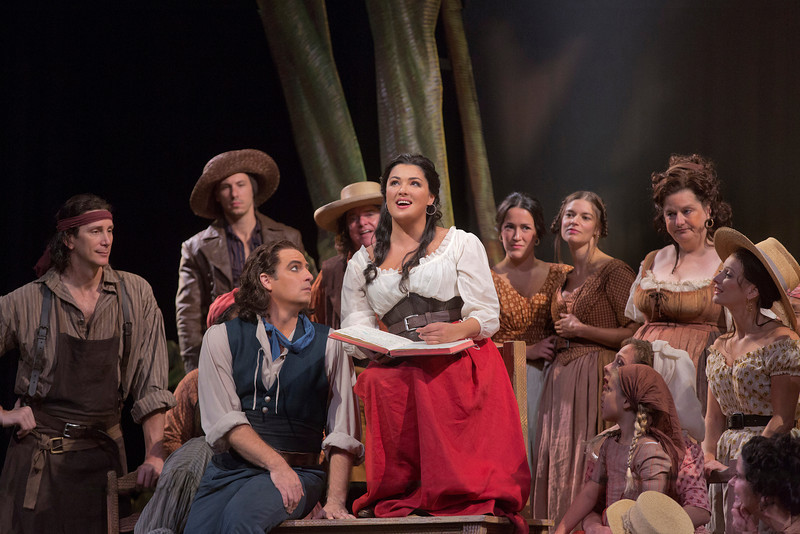 Musically, the opera needed a viewpoint stronger than that of conductor Maurizio Benini, though the deceptive vocal demands seemed fully understood. Given the opera's period (1832), accomplished, stylish bel canto singing is required. But the point isn't just to nail the notes. More than most Donizetti, vocal lines are in greater need of coloring and shaping for these fragile characters to come alive. Netrebko and Polenzani gave such important moments their full due with poetic, thoughtful singing. In fact, Polenzani's vocal production is such that high notes didn't ring out with the air of accomplishment but sounded like an organic part of the larger musical idea. Kwiecien has yet to sing thoughtfully (to my ears) but got the job done.
Such a medium-voltage showcase isn't a likely choice for a new production opening a new season, but is likely to project its vision more confidently later in its run, especially without the trappings of Monday's surreal opening night. On the big screens overlooking Lincoln Center and Times Square (where less gala-prone opera lovers can participate in the experience), Deborah Voigt and Renee Fleming coveted the Elixir roles as a break from their usual onstage crying and dying.
Meanwhile, one ornately dressed woman after another arrived on the red carpet entrance at Lincoln Center causing the paparazzi to erupt. At intermission, the more spectacular dress wearers turned operagoers into paparazzi by posing in the lobby for pictures. However, nobody seemed to know who these people were. "Isn't she Rachel Weisz? The one married to that James Bond guy?" murmured one. Could be, but she wasn't on the official celebrity guest list that did include Martha Stewart (a regular) but also rockers Courtney Love and super-serious Patti Smith, whom I looked for at intermission with hopes of assuring her that the Met isn't usually this silly.
View a slideshow from the red carpet: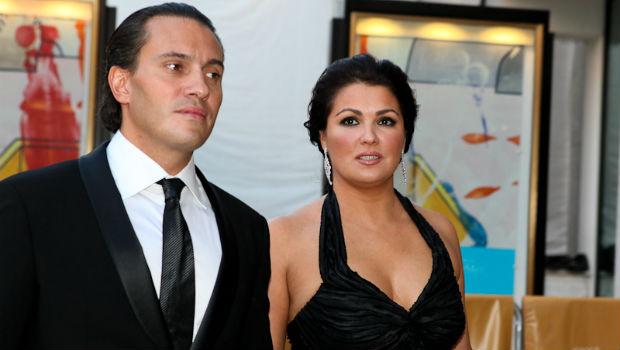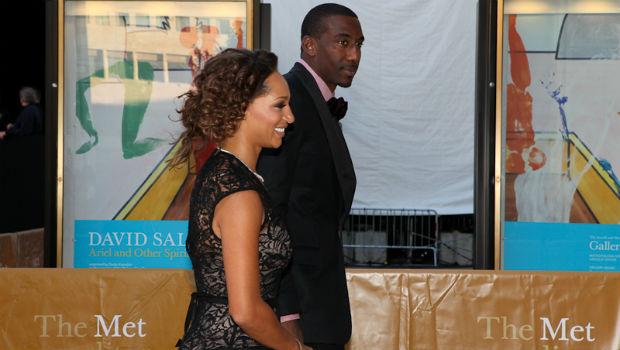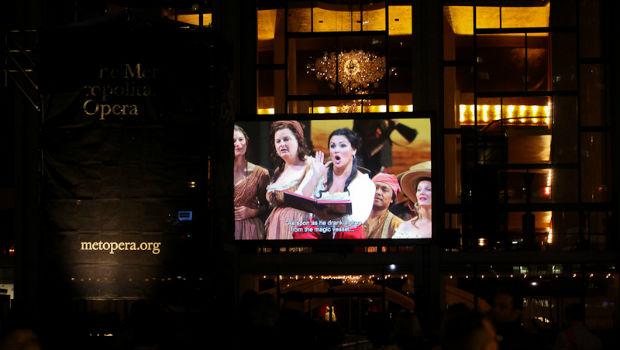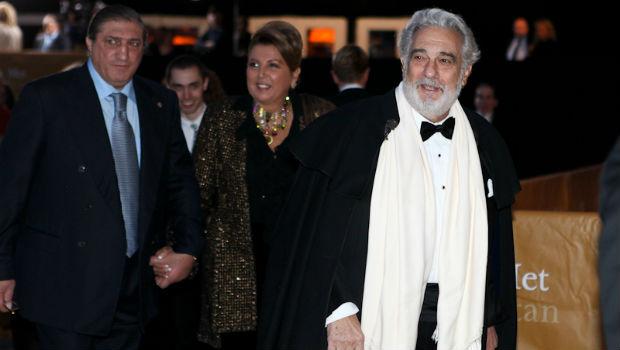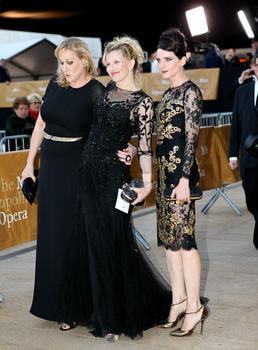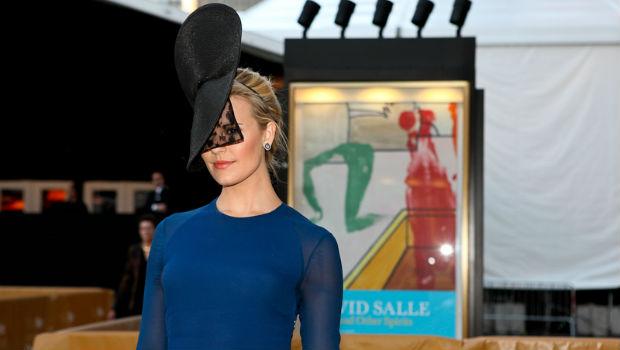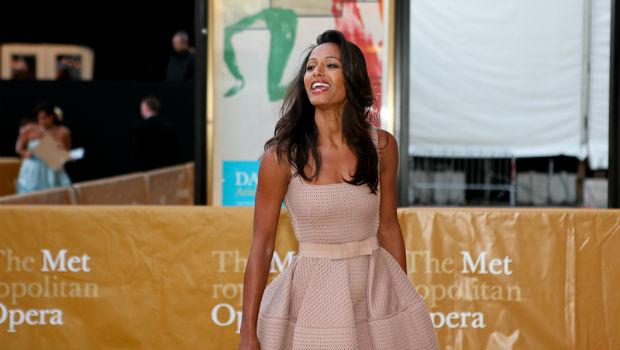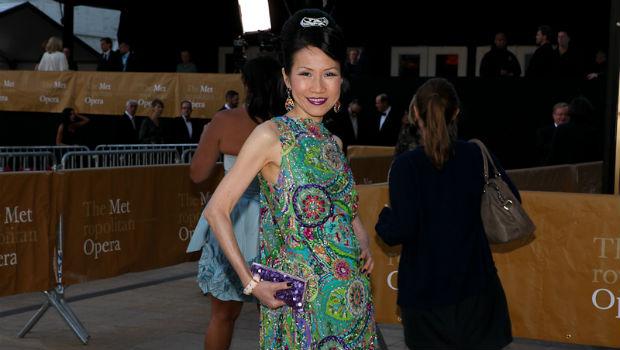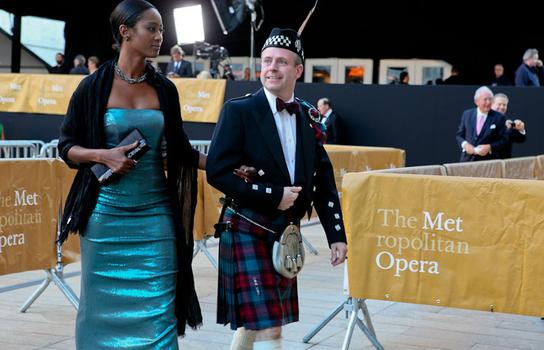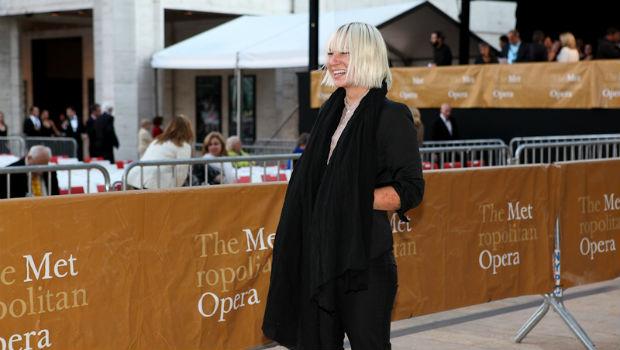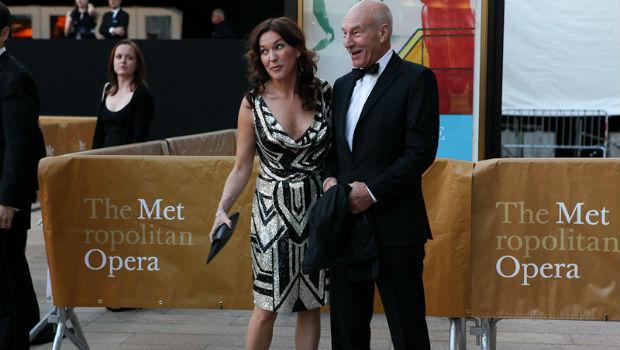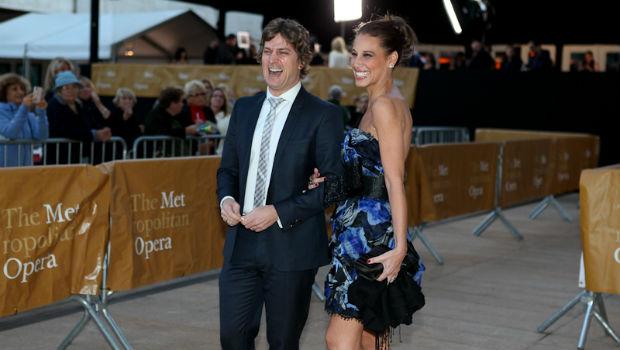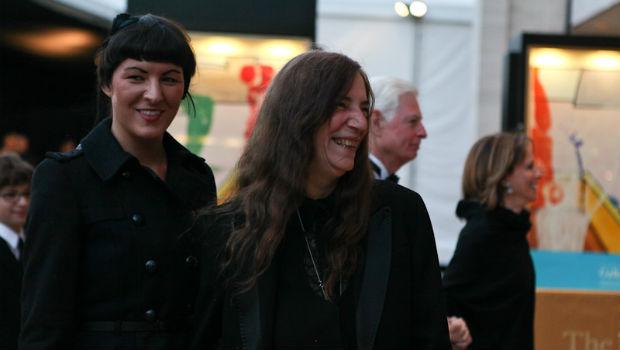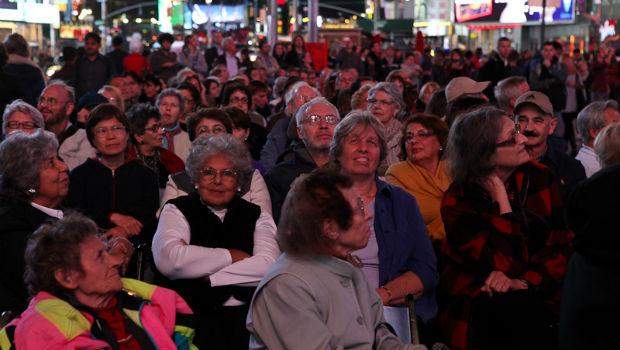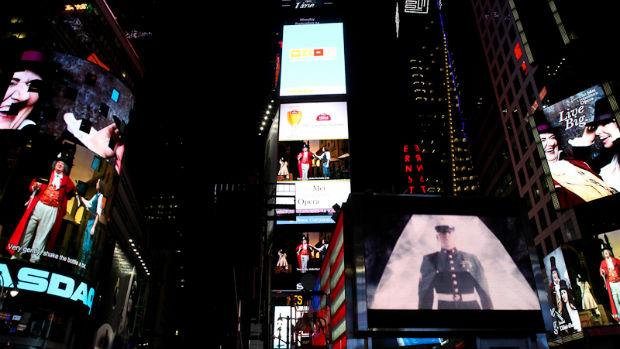 of