Thoroughly Postmodern Cecilia
Cecilia Bartoli is bald, vaguely sinister, and in ecclesiastical drag on the cover of her latest recording, "Mission."
You see her and ask, "Who does she think she is, Lady Gaga?" And then you recall that when Mother Monster was still a Catholic school girl named Stefani, the Roman diva had already dressed up as Anita Ekberg in Fellini's "La dolce vita" and lugged a tractor-trailer filled with Maria Malibran relics around Europe. Pastiche, bricolage, diva genealogies? Bartoli's been there, done that.
In truth, to call "Mission" a "recording" is to diminish it. Though presenters and publicists nowadays make a fuss over "multimedia operas," opera is by definition multimedia. It combines words and music, stagecraft and song, drama and (sometimes) dance, and that's why it's "opera": the Latin plural of opus or "work."
The "Mission" project, which showcases music by the long-forgotten composer Agostino Steffani (1654–1728), builds on the genre's multimedia roots. It includes webisodes, a hardback book edition with scholarly commentary, an iPad app, a DVD (release date TBA), a Steffani-themed novel (The Jewels of Paradise) by best-selling mystery writer Donna Leon—and a CD for any antiquarians out there. In scope and ambition, it brings to mind Björk's monumental "Biophilia" project.
"Mission" is the 19th solo album by Bartoli, one of the world's best-selling classical artists. Tracing the evolution of her persona from the late 1980s to those noirish "Mission" images can be revealing. Early in her career, Bartoli was depicted as a kind of enfant sauvage. In Kim Chernin and Renate Stendhal's Cecilia Bartoli: The Passion of Song, we read repeatedly that Bartoli enjoys kicking off her shoes and running barefoot through the grass—and that she stockpiles pretty footwear, too, because she never had new shoes while growing up. (So there are hillbillies on Rome's seven hills. Who knew?)
Bartoli's having trained initially with her mother, a professional musician, somehow came to mean that she had drunk in music at Silvana Bazzoni's breast and come by her achievements "naturally," with no need for grueling practice or study. A professor at the Parma Conservatory (and thus someone who ought to have known better) once marveled to me after hearing Bartoli tear through a punishing Rossini aria, "She doesn't even understand what she's doing." Oddly enough, he meant it as praise.
Have you ever heard anyone make a similar remark about, say, Renée Fleming or Andreas Scholl, who also sing florid music splendidly? I haven't. Then again, as far as I know, their handlers never staged them zipping around in a sports car swearing at the top of their lungs. To be sure, peddling a great singer as a buffoon did pay off handsomely in the case of Luciano Pavarotti. Remember the malarkey about how he and Mirella Freni shared a wet-nurse? You see, it all comes down to Lambrusco and tortellini; those goofy Italians can't be bothered with intellect or self-awareness. (I know: Berlusconi. But surely Dante, Michelangelo, Galileo, Verdi, and Eco also count for something?)
Bartoli must have agreed to be marketed as a ditz, but around the turn of the millennium a new gravitas infused her image. She followed the personality-driven treacle of "Cecilia and Bryn" (1999) with an historically-informed program of Gluck rarities (2001), including a plucked-from-the-archives Antigono aria. Next came "The Salieri Album" (2003), in which she championed the music of a composer long spurned as the lesser half in the old Latin-shallowness-versus-Teutonic-depth binary—as Mozart's supposed murderer, too. When I reminded her of this at the time, she rolled her eyes. "Well, it takes real talent to be both mediocre and diabolical!"
Incidentally, those persuaded that only middlebrow fare sells might ponder this: "The Salieri Album," a disc of obscure music served up with full scholarly props, hit the pop charts in Europe, and the related tour sold out hall after hall. At once the shocking notion arises that audiences—especially young people, among whom Bartoli is an abiding favorite—may actually enjoy not being patronized. While her ability to undertake arcane projects undeniably derives from the success of the (seemingly) flightier Cecilia Bartoli 1.0, her recordings are becoming ever wonkier, and the adoring crowds keep right on turning out.
With "Opera proibita" (2005), Bartoli came into her postmodern own. Performers are often mistaken for the characters they portray, and Bartoli is no exception: she is a celebrated Angelina in La Cenerentola, and the identity stuck when Manuela Hoelterhoff wrote Cinderella & Company. But even off the operatic stage, Bartoli has taken to reinventing herself as frequently as Madonna/Esther. "Opera proibita" is a collection of music that is not what it seems: grandly theatrical arias for virtuoso singers in the guise of sacred music, written at a time when the Catholic Church had banned opera and women on stage. The cover shows Bartoli as Ekberg in the Fountain of Trevi (a well-wrought conceit that she explained most eloquently). In another shot, she is an impish and none-too-austere-looking prelate: one of the churchmen who skirted the opera ban, perhaps, or a lady singer about to slip into a theatre on the sly.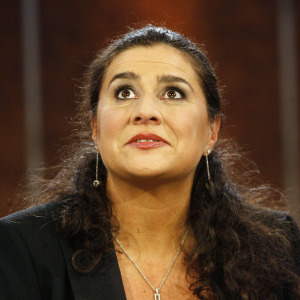 Hoelterhoff reports that early on, the "Today" show wanted to film Bartoli "buying a sausage or cheese or doing something human." Bartoli today is doing something post-human, donning and discarding identities in a playful, sophisticated way. For "Maria" (2007), she draped herself in the repertoire and jewels of the legendary Malibran. For "Sacrificium" (2009), a program of arias written for castrati, her head was grafted onto a marble statue of an anatomically-challenged man, and she gave some concerts decked out in gender-bending top hat and tails. It's all show biz, she seems to say, as the "real" Cecilia Bartoli deliberately eludes us. A person of dignity, she has largely refused to trade on her romances or family life. "The more you protect your private life," she once told me, "the happier you are, and the more you can give as an artist."
In 2012 – 13, Bartoli will tour Europe with "Mission" and other programs. (Last I heard from her publicist, she had no plans to visit North America.) Next May she is due to sing in Brahms' Ein deutsches Requiem at Salzburg and possibly record the title role in Bellini's Norma, though Decca declined to confirm this. Some of the Internet's enfants du paradis have judged her Norma a fiasco in advance—because, you know, mid-twentieth-century performances of Bellini's 1831 opera in butchered form are somehow "authentic" and ideal. As for me, I would welcome the chance to hear Norma played on period instruments and sung by someone who consulted Bellini's autograph score.
And then? My bet is that the protean Bartoli has many more surprises up her sleeve. Catch her if you can. 
Right: Photo of Cecilia Bartoli: Joerg Koch /AFP/Getty Images. Below: Two decades of Bartoli (Slideshow)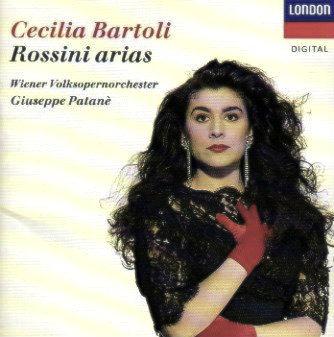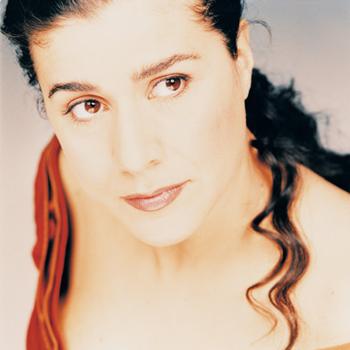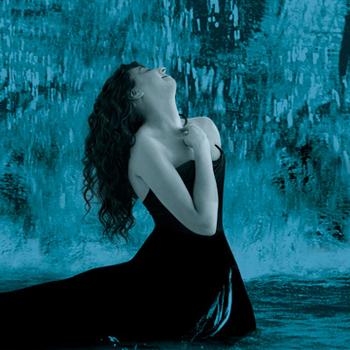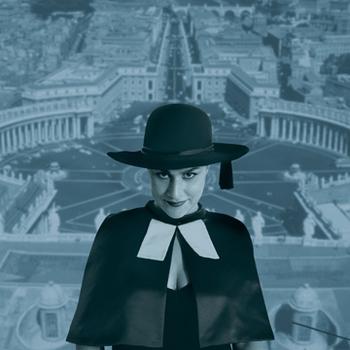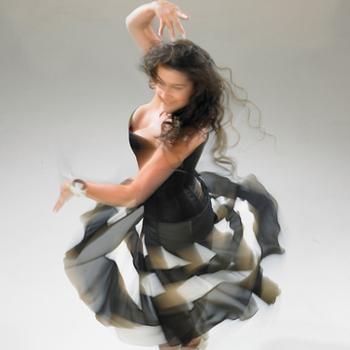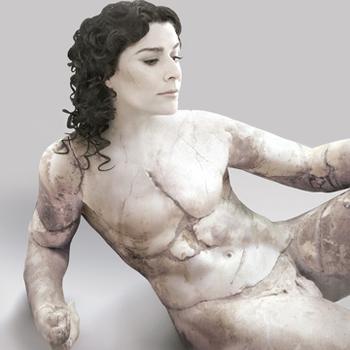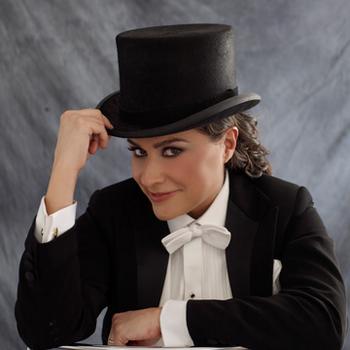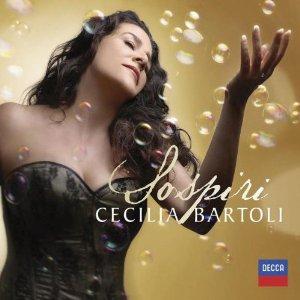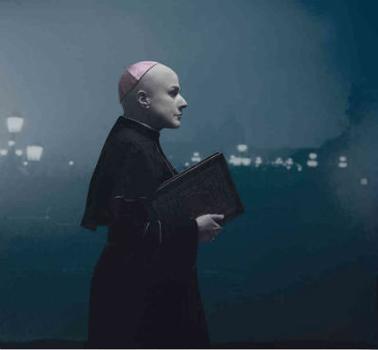 of