Planet Opera: In Valencia, Spain, the Arts Still Matter
There is a quotation often attributed to Sir Winston Churchill in which, during the darkest days of World War II, the prime minister growled at a minister who proposed that funding for support of the arts be cut, "Then what are we fighting for?" Nowadays, some people who want to cut the paltry government arts support in the United States insist that Churchill never said these words. Many of these people also say that there is no such thing as global warming.
Even if Churchill did not say those words, he understood the way the arts provide uplift, solace, spiritual insights and much more. He wanted theaters to remain lit during the war so that audiences had a place to gather for a shared pleasurable experience. I recall, in the period after 9/11, that mayor Giuliani (who said Churchill was his hero) encouraged New Yorkers to attend performances of theater and opera. WQXR Radio played music all the time, with no news updates, and it was a refuge for many New Yorkers who needed to escape the harsh realities that surrounded them.
These thoughts were on my mind this past May in wonderful Valencia. Spain's third-largest city had long been in my sights for a visit. It was known to be hard-working, forward-thinking and willing to invest in great projects that would attract attention and commerce. While Madrid, Barcelona and Seville had higher international profiles and competed for (and occasionally won) the right to host Olympic games, World's Fairs and other spectacular events, Valencia engaged in different activities to establish its reputation.
Spain, as a nation, has made remarkable strides from the oppression it experienced under Francisco Franco, who died in 1975. It set up democratic institutions, improved infrastructure, assured freedom of expression, found ways to create a nation while giving some autonomy to citizens with diverse linguistic and cultural heritages. Its national soccer team is the world's best, it has fostered a film industry with directors such as Pedro Almodovar and iconic actors including Penelope Cruz, Carmen Maura, Javier Bardem and Antonio Banderas.  
The economic crisis now creating misery in Spain is tragic, in part because much of it was not caused by the vast majority of citizens but by a handful of politicians and bankers and Europeans from elsewhere. While most European nations wasted money and amassed debts in recent times, not all of them show tangible evidence of what public monies were used for. Spain does.
Spain, during its explosive early stage of freedom, saw the design and construction of all kinds of modern landmarks that asserted freedom from the Fascist era that lasted almost four decades. Many of the most important structures were designed by Santiago Calatrava (born in Valencia in 1951), whose buildings and sculptures have come to symbolize edgy but beautiful Spanish design the world over. 
No edifice, not even the famous Guggenheim Museum in Bilbao, had the impact of the constellation of buildings in Valencia known as Ciutat de les Arts i les Ciències (The City of Arts and Sciences.), whose buildings include cinemas, museums, an aquarium and the Palau de les Arts, which has four theaters where opera performances take place. This "City" is Calatrava's masterpiece and it took from 1996 to 2009 to complete. Here is a video full of images of the "City," especially the Palau de les Arts Reina Sofia, though I suggest you silence the soundtrack: 
While not all of the great projects in Valencia have thrived (the Formula One course is no longer used, nor are the facilities for the America's Cup; an airport terminal was never opened), the Palau de les Arts is active and engaged even in the face of  the enormous economic difficulties now afflicting Valencia and all of Spain. Since opening in 2005, "Les Arts" has become a major center for opera. 
One thing that compelled me to visit Valencia was an unorthodox but quite splendid production of Wagner's Ring Cycle that was created in Valencia and later performed in Florence, where I saw it. This production was the work of La Fura dels Baus, a Catalan artistic collective whose productions are contemporary but also fully anchored in the music and texts that are represented. 
The Ring was conducted by Zubin Mehta who, along with Lorin Maazel, has been the most prominent conductor in Valencia since Les Arts opened. Also at the complex is the Centre de Perfeccionament Plácido Domingo which has, in very short order, become one of Europe's most important centers for the development of young singers. Domingo is personally involved in how the training of young artists is done. Much of this instruction and performance takes place in the Teatre Martin y Soler (which has 380 seats), named for another Valencia native.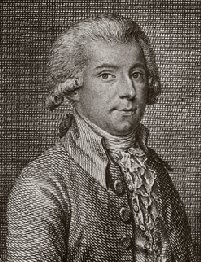 Vicente Martin y Soler (1754-1806) grew up in Valencia. He studied and worked in Bologna, Naples, Vienna, St. Petersburg, London and elsewhere. In Vienna he wrote operas to libretti by Lorenzo da Ponte, including Una Cosa Rara (1786). Da Ponte's career was launched by his work with Martin y Soler. Una Cosa Rara was well-enough known in the Austrian capital that, when Mozart wrote Don Giovanni the next year, he could do a musical quotation from it you will recognize from the second act, with Leporello serving the Don.
It is a shame that Martin y Soler is thought of now as basically a footnote to opera history. In his time he was known as the Valencian Mozart. He was adept at writing comic operas but also did tragedies, numerous ballets and even wrote three operas in Russian during his stay there.
Operas by Martin y Soler have been presented in regular rotation in most seasons at Les Arts along with a healthy mix of works from mainstream opera and more challenging stagings that only big, self-confident theaters can achieve. Les Troyens, when presented in 2009, was the first complete production of Berlioz's masterpiece in Spain. It is instructive to think about both the sense of pride in identity that is evidenced by the projected titles on screens on the back of seats. They come in Spanish, Valencian language, English and the original language of the opera. Many Valencians insist on reading the titles in the local language.
Much of the success of opera in Valencia of late is due to the fact that its general director, Helga Schmidt, has built the company to use the theater well, creating productions that are challenging but not oblique. Money is saved by doing co-productions that originate in Valencia and travel with the cache of having been created in a theater known for being innovative and trendsetting. 
Schmidt arrived in Valencia in 2000 after stints at Covent Garden, the London Symphony Orchestra and the Royal Concertgebouw in Amsterdam. Born in Vienna, she began her career as an assistant to Herbert von Karajan. She says that it was the Austrian conductor who impressed on her the importance of always choosing and presenting the highest quality artists and productions. "He taught me that if you have a cancellation, you bring in a substitute with even more talent," she said.
Schmidt told me that Valencia audiences "first came here for the Calatrava building, but now they are interested in the contenido—the content." Despite severe financial pressures (the state of Valencia declared bankruptcy earlier this year), the company will present a season including Rigoletto, La Bohéme, I Due Foscari (starring Domingo), Il Barbiere di Siviglia, Die Zauberflöte and Otello, as well as orchestral concerts and other artistic initiatives.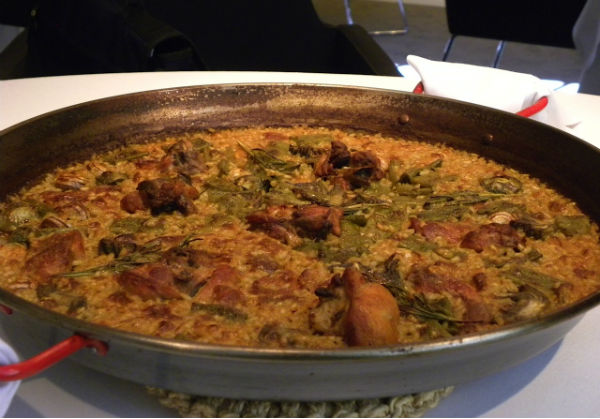 I also wanted to visit Valencia to learn about its proud resistance to the Franco regime, which older people speak about with quiet intensity. Part of the collective identity of this city was forged then and, I believe, consolidated its determination to create great projects of which it could be proud. Frankly, I also went to Valencia for its famous foods. Paella, the iconic Spanish dish, was born in this city and is named for the metal pan in which it is cooked. It is also a city whose name is attached to absolutely delicious oranges. While I have tasted them elsewhere, none compared to those that I purchased at the city's splendid central market, site of perhaps the most famous of all operatic "flashmobs."
Although Valencia, and much of Spain, are facing spiraling problems and a crisis about priorities, I have faith that they will slowly and deliberately find their way back. The Spanish regard for art and culture as a form of identity and self-knowledge dates back at least five centuries and is inescapable in discourse even with people who do not have regular contact with the arts. I asked the woman who sold me oranges in the market how she felt about supporting the arts in Valencia during the crisis. She answered, without hesitation, "Señor, it is what we are fighting for." Churchill would have been pleased.
Photos: 1) Vicente Martin y Soler (Wikipedia Commons) 2) Paella Valenciana, in the traditional pan (Fred Plotkin/WQXR)