"Everything is for the best in the best of all possible worlds." So says Dr. Pangloss in his wry and enigmatic formulation that is the central conundrum of Voltaire's Candide. I like how the phrase comes in the original French: "Tout est pour le mieux dans le meilleur des mondes." The word "possible" added to the English makes sense because it is a double-edged qualifier, but I find it is implicit in the French. 
There is a crucial word missing in the English title of the book, as well as in the wonderful opera/operetta/musical (take your pick) by Leonard Bernstein: Optimism. Voltaire's title was Candide, ou l'Optimisme. This practice of a contrasting subtitle was common in the 18th century—the Age of Enlightenment—so that a title character was often considered in the context of the social or moral issues he embodied. Think of the whole title of the Mozart/da Ponte opera: Don Giovanni, o il Dissoluto Punito (Don Giovanni, or the Dissolute Punished).
The idea of optimism becomes difficult in difficult times. And yet it is a renewable tonic, one that is not based on naiveté as much as belief. I am a grateful optimist when I wake up each day. I am an optimist at the start of every opera season—so much promise, so much potential for pleasure and nourishment of the soul. It does not always pan out, but an optimist recognizes that it is always possible. I have been to a few splendid opera performances recently in far-flung places that I will write about in coming months. They remain within me and enable me to surmount some of the challenges that we all have been facing lately.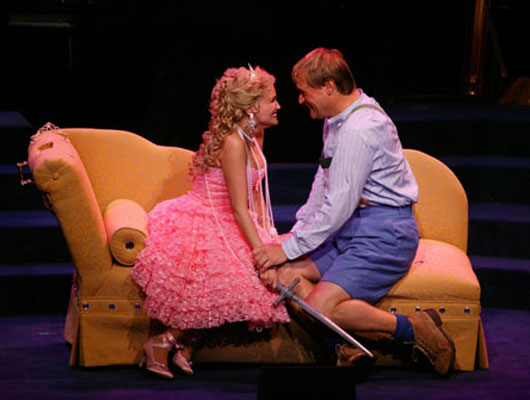 Candide, both Voltaire's and Bernstein's, has been very much on my mind lately. It is the story of a searching young man and his mentor. Candide is eager and optimistic and Dr. Pangloss tries to reinforce that optimism while leavening it with some degree of reality. Candide will face all kinds of unspeakable challenges and horrors and comes to question a belief in optimism. "Everything is for the best in the best of all possible worlds": In the first part of this sentence, the key section might be for the best and the way it interacts with the word possible.
When Voltaire wrote this, Europe was exhausted from wars and then shocked by a massive earthquake in Lisbon on November 1, 1755 (the Catholic Day of All Saints). This quake almost entirely destroyed Lisbon and a subsequent tsunami overwhelmed much of the port and the low-lying areas of the Portuguese capital. Part of the city was flooded, there were huge fires and 85 percent of Lisbon's buildings were destroyed.
If you experienced the devastation of Superstorm Sandy just days before the Day of All Saints, then you inevitably began to ask cosmic questions of God and Man, of Fate and Destiny. You do not have to be in a storm's path to think these thoughts, especially when a day of national reckoning is nigh.
Lisbon began, optimistically, to rebuild as soon as the debris was cleared. Several plans were presented, including one to make things look exactly as they did before. Another plan, informed by rational philosophy and a new sense of perspective, proposed wider streets and a rectilinear design so that all streets were at right angles. This has come to be known as an urban grid and inspired many cities, including New York, which adopted  it in 1811. It was forward-looking in every sense. I can tell you that this sense of infinite distance, of vision unhindered by obstacles, is central to my worldview as a native New Yorker.
It is this concept of looking forward that is key to optimism. Washington D.C. does have some long thoroughfares but that city is more about seeing the sky than being forward-looking. Strangely enough, so is Paris, the city that served as the template for Washington's urban design.
We are formed by the places where we grow up and where we choose to live. We are shaped by the books we read, the music we hear, the beliefs we profess and the people we love. For me, long-distance swimming in the ocean of art and culture keeps me afloat, challenged, optimistic and with a sense of well-being. If I see a film or hear an opera performance that is less than ideal, the optimist in me recognizes that this middling experience helps me understand what makes the best the best.
All of these thoughts converged last Friday, November 2, when I met a young man for whom I volunteered to be a mentor. I was fortunate, in my formative years, to have superb mentors, ones free of any Panglossian edge who lovingly blended realism and optimism. When I completed graduate school in 1980, I helped establish a mentoring program there because I realized that even as a young person there were things I could impart. Ever since, I have had a new "mentee" each academic year and this too fills me with optimism.
The mentoring relationship is one in which learning goes in two directions. It is based on trust but also on the freedom to see things differently and be accepting of those divergences. It also enables older eyes and ears to experience familiar things anew.
It is often said that the best way to really know another person is to travel with him or her. I agree that one can learn much that way, but I believe you can learn a lot about someone by taking him to an opera. Is he open to new things? Is he judgmental? Is he willing to cede his analytical side and simply give in to the sensorial experience? How does he respond to beauty?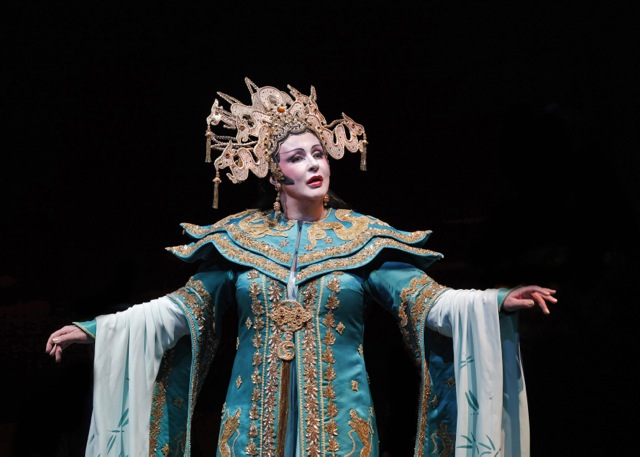 I took Camilo to the famous Franco Zeffirelli production of Turandot. He had not attended much opera and it was his first time at the Met. He knew "Nessun dorma" but not the reign-of-terror context in which this most renowned aria is sung. Turandot, I told him, is a story of anti-heroes, two very selfish, unsympathetic characters who somehow capture our interest even if neither of them has much to admire apart from superb singing skills. The transcendent character, the one informed by the best of what we humans are, is Liù, who is governed by love. In this case, it was the occasion of a very successful Met debut (by Janai Brugger), an event that feeds the optimism of every opera lover.
During the intermission, as I guided Camilo through the many public areas of the opera house, he asked me a simple but important question: "Which is the best opera house?" We each tried to find our way toward the meaning of the question. I don't think he meant "which is the best opera company?" Nor did he quite mean "where are the best performances?" Rather, I think he meant the actual building itself as well as the aura it contains, whatever that might mean. 
I will ponder it further and ask you, in your comments below, to tell me your thoughts. Is it the company's history? Is it about the musical forces present in the company? Is it about the potential to stage elaborate or incisive productions? Is it about the audience? Is it about beauty? It might be any or all, or something else. Please let me know what is for the best in the best of all possible opera houses.
Camilo, who is highly intelligent and studying to be a journalist, showed himself to be attuned to and open to the unfamiliar. He responded viscerally to the complex issues and dilemmas of this opera that is too often played just for sound and fury. He almost jumped out of his seat at the sight of Zeffirelli's crowd-pleasing imperial palace in the second act. He was deeply moved by the music, which he listened to thoroughly and without attempting to "understand" it—no small feat for a journalist. He, and I, shared the audience enthusiasm and the communal release of tension that all of us beleaguered New Yorkers brought into the theater.
This is my 175th article for Operavore since March 2011. The more I work at this, the more engaged I find myself in everything operatic, which is quite a privilege. It excites me more than ever and I love to share this passion with the growing numbers of readers who have found it. You inspire my optimism.
After writing this article, I went off to vote. I hope all Americans reading this did the same. We may not be living in the best of all possible worlds, but it is the only one we have. And I am optimistic.
Weigh in on Camilo's question: Which is the best opera house (and why)?
Photos: 1) Kristin Chenoweth (Cunegonde) and Paul Groves (Candide) perform in the New York Philharmonic's performance of "Candide" at Avery Fisher Hall in 2004 (Chris Lee) 2) Iréne Theorin as Turandot at San Francisco Opera (Cory Weaver)