The Operavore 2012 Holiday Gift Guide
Whether you're naughty or nice, choosing presents for yourself or for others, our holiday picks will please even the most discerning opera lovers. Be sure to check out WQXR's Gift Guide too.
Festivals of Light
Andreas Scholl's soulful and sublimely beautiful singing as Bertarido in the Metropolitan Opera's 2011 revival of Handel's Rodelinda was a once-in-a-lifetime gift. Or maybe not, because his star turn (along with grand performances by Renée Fleming, Stephanie Blythe and Scholl's fellow countertenor dazzler Iestyn Davies) has been released on a Decca DVD of Stephen Wadsworth's gripping Met production. Hirundo Maris (ECM) is not an opera but a musical journey through the Mediterranean and points north in songs made bright by Arianna Savall's glistening, otherworldly voice.
The Quick and the Dead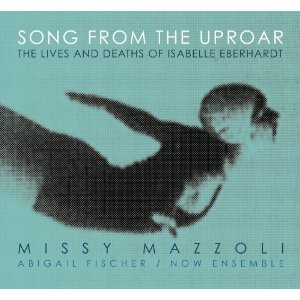 The holidays, like every other day of the year, are a splendid time to show living composers some love. Aural Histories (Deep Listening) is a mesmerizing program of works for voice and laptop by the composer and avant-garde diva Kristin Norderval. WQXR readers have had many chances to learn about Missy Mazzoli's opera Song from the Uproar. Stuff a stocking or an MP3 player with the New Amsterdam recording and help a small business hit hard by Sandy.
Mohammed Fairouz wrote Sumeida's Song (Bridge), a lushly scored chamber opera, when he was only 22. Its concerns with peace and communal healing place it in the humane tradition of such works as Verdi's Simon Boccanegra and Don Carlos.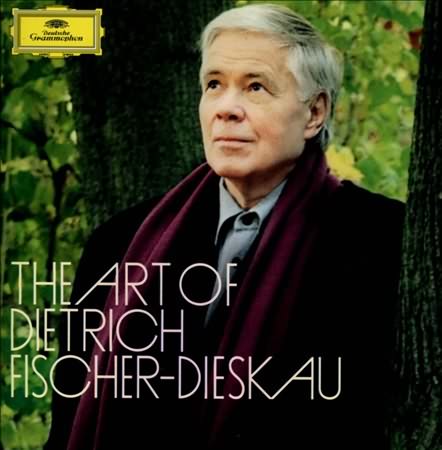 Dietrich Fischer-Dieskau's passing last May was a painful loss. Remember the peerless baritone with commemorative issues from DG: a two-disc overview of his career; the first complete CD release of his singular Christmas album; or a 25-disc CD/DVD box, Dietrich Fischer-Dieskau: Voice of the Century. He stars in operas by Mozart and Verdi in a six-DVD set (Arthaus Musik) marking the centennial of Berlin's Deutsche Oper.
Ave Maria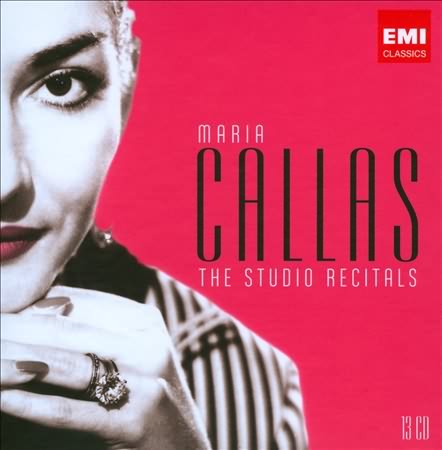 You can almost track time's passing by tallying EMI's never-ending series of Maria Callas reissues. In 2012, the firm prettied up Maria Callas: The Studio Recitals (13 CDs, but missing her unsurpassed Cetra 78s) and Maria Callas: The Live Recitals (10 CDs). Both are essential for novices in the Callas cult.
2012 also brought MoMA retrospectives and DVD releases of films by directors associated with Callas, Werner Schroeter and Pier Paolo Pasolini. They grappled with her myth in different ways: Schroeter used only her voice in his cinema, while Pasolini captured her person but not her singing in Medea (1969), her sole feature film.
Schroeter knew and revered Callas, and her voice permeates nearly all his rapturous films. It erupts (singing Proch!) in a harrowing sequence of Nuit de chien (2008) and haunts Der Tod der Maria Malibran (1969). The documentary Mondo Lux: The Visual Universe of Werner Schroeter (2011) is a posthumous tribute to the gentle, soft-spoken director that includes his thoughts on Callas and her art.
'Ring' in the Old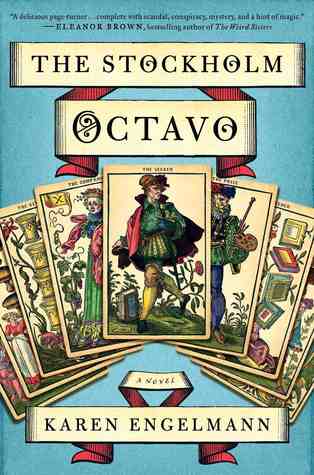 Perhaps you've heard: Verdi and Wagner both turn 200 years old in 2013. Karen Engelmann's The Stockholm Octavo (Ecco) is an elegant historical novel set in Gustav III's Sweden. It builds up to the same dark fête depicted in Un ballo in maschera and shares with Verdi's opera a soothsayer, much Gallic élan, and an ear to the music of the spheres.
2012 brought a cornucopia of must-have Verdi reissues. Angela Gheorghiu is incandescent in her breakthrough Covent Garden La traviata, now available in a hardback Decca edition (CD and DVD). Claudio Abbado's La Scala Simon Boccanegra is among the most magnificent recordings of any opera, and his Macbeth is nearly as good. Nab them and four other titles at budget price in Verdi: Six Great Operas (DG).
Philip Gossett's indispensable Divas and Scholars: Performing Italian Opera (UCP) has the dirt on the ruckus ("La cabaletta, filologo!") that broke out during Riccardo Muti's thrilling La Scala Ernani (EMI).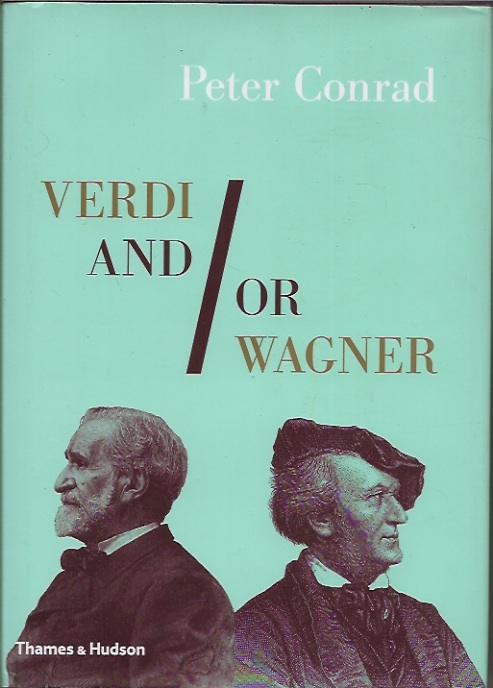 Fabrizio Della Seta's Not Without Madness: Perspectives on Opera (UCP) and Emilio Sala's The Sounds of Paris in Verdi's La traviata (CUP, forthcoming) are insightful books by Italian Verdi scholars newly available to English-language readers. Peter Conrad's Verdi and/or Wagner: Two Men, Two Worlds, Two Centuries (Thames & Hudson) offers beautifully written considerations of the masters' affinities and divergences and much else besides, including cogent remarks on Hans-Jürgen Syberberg's iconoclastic Parsifal film (1982).
Barry Millington's The Sorcerer of Bayreuth: Richard Wagner, his Work and his World (OUP) is an erudite, warts-and-all look at the spellbinding composer.
Have you lost sleep over the missing quaver in Sir Georg Solti's recording of Das Rheingold? If so, you can rest easy: Decca has restored it, remastered all four Ring operas, and packaged them in a deluxe limited-edition set with John Culshaw's Ring Resounding, a documentary, a facsimile of Sir Georg's marked-up score for the Walkürenritt, and other tchotchkes.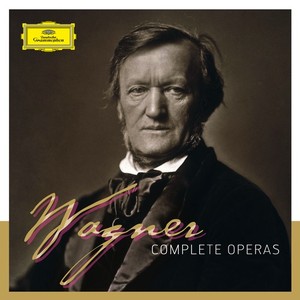 Size matters: no one is more mindful of this truth than a Wagnerite. Impress your favorite fan with a colossal boxed set: Wagner: Complete Operas (DG, 43 CDs) or Wagner: The Great Operas (EMI, 36 CDs). The DG set includes Die Feen, Das Liebesverbot, and the Paris version of Tannhäuser, but the EMI set gets the nod on musical merits, with Rudolf Kempe's classic account of Lohengrin, Bernard Haitink's mellow Tannhäuser (Dresden version), and a lively and well-paced Ring led by Wolfgang Sawallisch.
If all the fuss over Verdi and Wagner leaves you weary of the cantankerous old coots (perish the thought!), immerse yourself in the music of a wee lad of 100: Benjamin Britten. For his 2013 centennial, EMI has assembled Benjamin Britten: The Collector's Edition, 37 CDs of engrossing works, including eight complete operas and many songs. John Bridcut has updated his thoughtful introduction to the man and his music, Essential Britten: A Pocket Guide for the Britten Centenary (Faber & Faber).
A Coupe of Kindness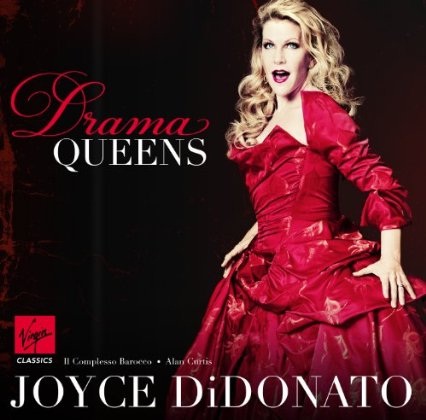 Joyce DiDonato's Drama Queens (Virgin), reviewed here last month, out-sparkles even the most prized vintage of champagne. Give it as a gift, and you just might find yourself pleasantly occupied under the mistletoe.
Happy holidays!