Bellini's Beatrice di Tenda Makes a Rare Appearance
To broadly paraphrase Shakespeare's 29th Sonnet, when I all alone beweep the outcast state of parts of the opera world and trouble deaf heaven with my bootless cries, and feel that in what I most enjoy I am contented least, I tend to go to my bookshelf and my well-worn copy of Marilyn Horne's memoir The Song Continues (written with Jane Scovell) to read the no-nonsense and always perceptive views of an artist who refers to colleagues she esteems as "a real pro." She knows whereof she speaks.
One of Horne's very biggest breaks was in a 1961 concert performance by the American Opera Society of Vincenzo Bellini's rarely-heard bel canto spectacular Beatrice di Tenda, with Joan Sutherland in the title role and Horne as her rival Agnese. It was Horne's New York debut and the whole performance is still recalled by those few opera lovers with memories long enough to have been there (or claim that they were there).
The role of Agnese was to have been sung by Giulietta Simionato, one of the great mezzos. When she withdrew, Horne was drafted to learn the role quickly and step in. Horne prepared the part with her husband, the conductor Henry Lewis. In her memoir she wrote:
"I went crazy trying to learn Agnese. After one harrowing session, in which Henry kept interrupting and correcting, I threw the music across the room at him and screamed. 'I cannot sing this s**t!' (I don't think the bel canto is usually described with that term)."
Horne obviously learned it well enough to score a success that evening in Town Hall. She notes in her book that all the New York papers raved about Sutherland (below, right) and praised her too, except for The New York Times, which neglected to even mention her. It was the beginning of a peerless musical partnership between Sutherland and Horne, soon joined by conductor and bel canto scholar Richard Bonynge, Sutherland's husband. Horne added:
"It took years and years of study to reach the 'perfection' later attributed to me. The key was, is and always will be, concentration. By marshalling all my forces to get the technique down pat, I could work on the 'beauty of tone and correct emission'—the hallmark of bel canto."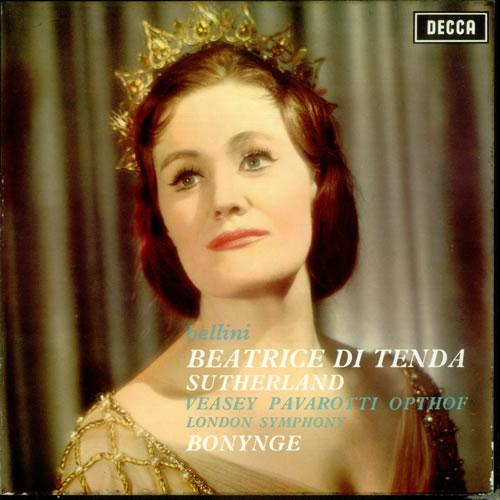 You can imagine why most of the works of the great bel canto composers — Rossini, Bellini, Donizetti — are seldom performed. Few singers are ever up to the task of singing this music as it deserves to be done. Certain presenters also do not commission full productions because, once seen in a theater, they wind up in storage because there is no one else around who can sing the part. Some audiences, who want things "realistic," bridle at some of the implausible aspects of certain stories or kvetch that the singers are not eye candy.
Bel canto lovers, and I am at the head of the pack, try to travel where these performances are to hear the music we adore. We are the Italian equivalent of the "Ring Nuts" who save their funds to go yet one more round with Wagner's gods and mortals. One great annual destination for belcantists is the summer Rossini Festival in Pesaro, Italy. In recent years, the two bel canto operas offered at the annual Caramoor Festival in Katonah, New York are must-sees. This past summer Pesaro and Caramoor shared an excellent staging of Rossini's Ciro in Babilonia.
And then there is the noble tradition of opera in concert. Justin Davidson, in the current issue of New York magazine, named the recent opera-in-concert performance of Berg's Wozzeck starring Simon Keenlyside and with Esa-Pekka Salonen leading the London Philharmonia Orchestra, as the classical music event of the year. While I am not a namer of "bests," that performance was indeed amazing. I have a long memory of fantastic operas in concert, many of them offered by the Opera Orchestra of New York, which returns with Giordano's Andrea Chénier on Jan. 6, 2013.
Beatrice Gets a Revival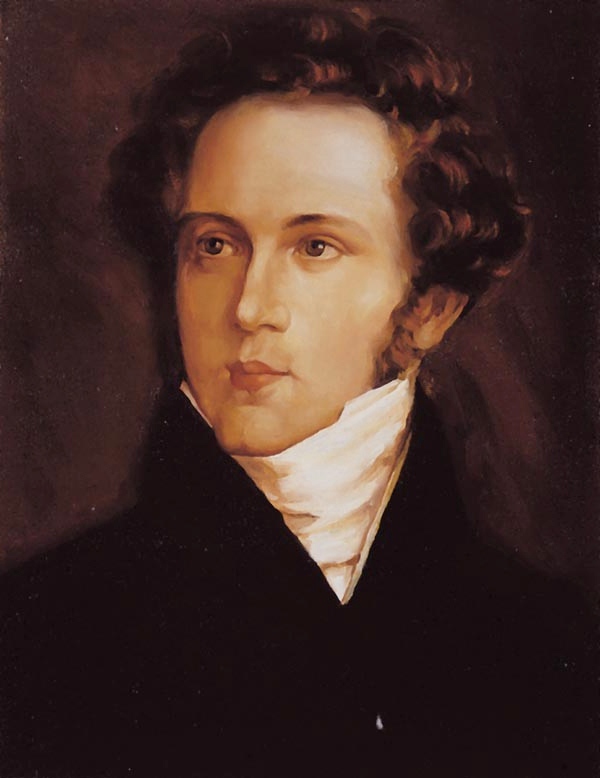 Another organization with a laudable tradition of opera in concert is the Collegiate Chorale, which presents none other than Beatrice di Tenda on Wednesday at Carnegie Hall. This work arrives at Planet Opera as infrequently as a comet and with as much anticipation. It only comes when a rara avis soprano is available for the title role. In this case, it is Angela Meade, who scored a stunning success at Caramoor a couple of years ago as Norma, a role she takes on in a full production in March at the Washington National Opera.
Meade will be joined by other talented performers, including Jamie Barton (Agnese), Michael Spyres (a talented bel canto tenor singing Orombello), Nicholas Pallesen (Filippo Maria Visconti, Duke of Milan and husband of Beatrice), and Nicholas Houhoulis (Anichino). The American Symphony Orchestra and Collegiate Chorale will be led by James Bagwell.
The opera is late Bellini (1833), following I Capuleti e i Montecchi and Norma and preceding his last work, I Puritani. The story (libretto by Felice Romani) in some ways foreshadowed Verdi's Don Carlo and Un Ballo in Maschera in that it is about a woman who is presumed to be having a romantic relationship with a man (a tenor, of course) when in fact there is no hanky-panky going on. Opera plots have been built on less material than that and audiences attend for the glory of the voices.
In fact, this story is more like Schnitzler's play La Ronde. Beatrice is married to the Duke of Milan. He loves Agnese, who is in love with Orombello, who is in love with Beatrice. She is falsely accused and is executed but pauses along the way to forgive Agnese and sing a sensational finale, "Deh se un'urna è a me concessa." Listen to it sung by Mariella Devia, one of the rare sopranos in recent times who was up to the musical demands but was often overlooked by presenters because of her placid stage demeanor.
What is notable too about Beatrice di Tenda is that it offers a lot of good music for chorus, which is why this was an inspired choice for the Collegiate Chorale. If the stars and planets align, this event at Carnegie Hall will be among the most-discussed when the next edition of best-of-year performances comes out.