How Would You Run the International Opera Awards?
A London-based organization called the Opera Awards Foundation announced plans last month for an annual awards gala, with the first edition planned for April 22, 2013. There will be awards in 21 categories, honoring singers, conductors, producers and others in the opera field. The foundation was established this year by Harry Hyman, a London businessman and opera lover, and John Allison, editor of Britain's Opera magazine, which has been an unimpeachable resource and passionate advocate for the art form since 1950.
The awards are to be called the Operas, which certainly describes what they are about, but the name lacks the poetry one would hope for. Just as there are the Tony and the Olivier for achievement in theater and the Oscar and César for film, perhaps the opera awards would benefit from a name such as the Orfeo, the Orpheus or even the Caruso.
There are other awards specific to opera. The National Endowment for the Arts Opera Honors in the U.S. have gone each year since 2008 to four performers, composers, producers or administrators with a lifetime of accomplished work in the field. Opera News magazine, published by the Metropolitan Opera Guild, honors five people each spring. On April 21, 2013 (the day before the first "Operas" are announced in London), the Opera News Awards will be given to singers David Daniels, Mirella Freni, Simon Keenlyside, Eric Owens and Dawn Upshaw. All are expected to be in New York to receive them. Unlike some awards, recipients of these are made known ahead of time. 
There are numerous world awards for opera and classical music recordings, including the Gramophone; ICMA, whose jury judge for opera is John Allison; the Grand Prix du Disque; Diapason d'Or. The Grammy Awards in the U.S. cover all kinds of music, including opera and classical music.
The "Operas" are more ambitious in scope and reach than other awards in that they seek to honor work done all over the world. It is a noble goal but I wonder how that can be thoroughly accomplished. The judges will be the editors and correspondents for Opera magazine. Each might be authoritative about what is happening operatically in the parts of the world they cover, but no one can possibly claim to have seen and heard all the good opera that graces the world's stages each year.
Since I began making notes for this article, I discovered that these honors have been recast as the International Opera Awards rather than the less stirring and somewhat generic "Opera Awards." This is good. Opera is a global art form with a potential for universal appeal if only more people came in contact with it. As the International Opera Awards they would stand apart from those given in the U.S. and other nations in that they are not limited by geography or citizenship. 
Picking the Best of 2012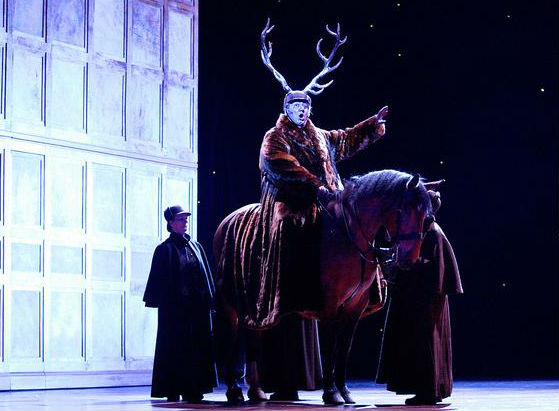 I go to a lot of opera, but am aware that there is much more of great quality that I do not get to see. The two best performances I heard by individual singers this year were Ambrogio Maestri as Falstaff at the Royal Opera House in London (right) and Christine Goerke as Elektra at the Lyric Opera of Chicago. Part of my judgment is based on the fact that both roles are incredibly hard and these artists took thorough ownership of them. Chances are that I would more likely select singers in daunting roles than, say, someone singing Tamino and Pamina in Die Zauberflöte or Mimì and Rodolfo in La Bohéme, even though those works by Mozart and Puccini are hard to do well too.
The merit of individual performers can be based on many criteria and assessed by all of the judges of these awards. But a person might want to ask me if Maestri and Goerke are the best male and female singers because they gave the best two performances I heard this year. Regarding female singers, I could make a case for Susan Graham, who will be a wonderful Didon in Les Troyens at the Met starting on December 13, was lovely in The Merry Widow in Paris last spring, who has been giving recitals of great artistry and who has a new recording ("Virgins, Vixens and Viragos"). Can the totality of Graham's splendid work this year be compared to one amazing performance by Goerke?
Audio recordings of operas and recitals can be assessed by all judges because they are identical for each recipient. Yet I wonder how different productions can be assessed and compared if not every judge has seen them at the same time and place and with the same cast. If these productions exist on video and can be seen by all of the judges, that becomes a common denominator. But a production seen on video is different from one experienced live: the sound is never as good and the television director decides what you will see. How would you address this problem?
This particular article is intended to stimulate a discussion with readers of Operavore not only about who might be worthy recipients of the awards but, moreover, how you think these awards would best be structured and administered. Let me start with the premise that I think awards recognizing achievement in opera are a good thing. While awards given for writing, for food and wine, or for any performing arts profession are, per force, subjective (as opposed to the kinds of competition measured by speed or strength), the best-run award programs do tend to focus on work done at a very high level. 
When, in a recent article, I mused about worthy recipients of the Kennedy Center Honors, I noted the names of past recipients in opera and made suggestions for singers I think deserve recognition: Regina Resnik, Renata Scotto, Martina Arroyo and Samuel Ramey. 
Mr. Ramey wrote in to say that Frederica von Stade should be added to this list, and he is correct. The fact that I omitted Ms. von Stade does not reflect my view of her career but simply was an oversight. This is how awards sometimes function: highly deserving recipients are not honored only because they did not come to the minds or the attention of those making the selections. Therefore, I am inviting all readers (whether you include your name or go by a nom de lyrique as some commenters prefer to do) to propose worthy recipients in all of the categories that the International Opera Awards will honor. They are:
Best Opera company; New production; World premiere; Conductor; Director; Set designer; Chorus; Costume designer; Lighting designer; Festival opera; Lifetime achievement award; Female singer; Male singer; Young singer (35 and under); Newcomer (conductor or director); CD (complete opera); CD (operatic recital); DVD; Philanthropist/Sponsor; Accessibility; website.
A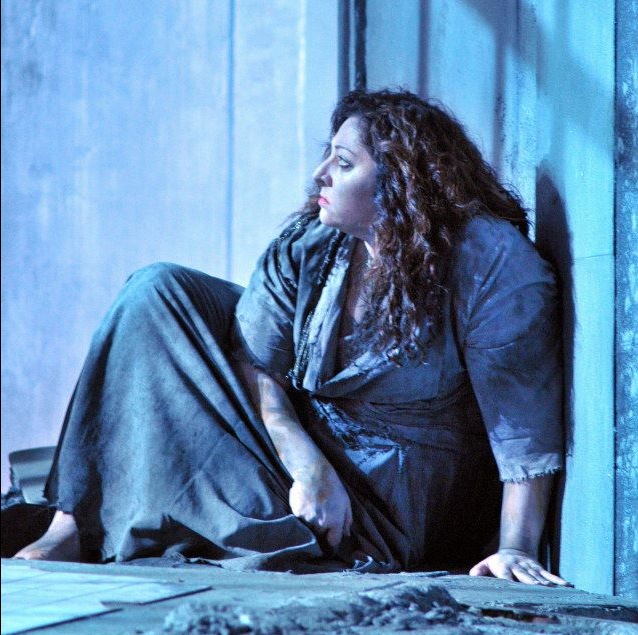 s I look at these categories, I think they might benefit if some were divided so that candidates of more or less equal stature can be compared with one another. For example, it is hard to contrast opera companies of significantly different size or mission. Maybe the award judges should consider defining companies by the size of their budgets or the number of performances they do per season. How could an opera company in Bratislava, Bogotà or Pretoria possibly be judged if the the Met, the Royal Opera or the Bavarian State Opera are in the same category?
And should a company with a large budget be made to compete with one that must resourcefully make every dollar count? And should a company that presents a different opera each evening in repertory be held to the same standard as one that builds a single production that occupies the stage for week or two? A festival such as Glyndebourne, Santa Fe, Bayreuth or Pesaro can put all kinds of resources in a production when they only do four annually in ways that an opera company that performs for most of the year, presenting perhaps 15 or 30 different operas per season, cannot do.
Because the awards are London-based and with some, perhaps most, judges being British, it might be wise to divide many of the categories in two, designating the best British singer or production as well as the best international singer and production. There are many awards of one kind or another (think food and wine, for example) that are based in one country or another and, when the winners come largely from that country, questions and doubts are raised. This is not to say that the judges for these opera awards would be biased but simply that their frame of reference would, of course, be what they have seen and heard.
And now I turn to you, my very knowledgeable and charmingly opinionated readers all over Planet Opera. What rules and regulations would you insist upon to make the International Opera Awards viable, successful and fair? Then, go ahead and propose opera companies and creative talent in all of the categories you consider relevant.  If you wish to make actual nominations for the awards, go to their website.
Photos: Ambrogio Maestri with Rupert the Horse in 'Falstaff' (Royal Opera House/Catherine Ashmore) 2) Christine Goerke as Elektra at the Lyric Opera of Chicago (Dan Rest)