Opera and the Internet: Making Links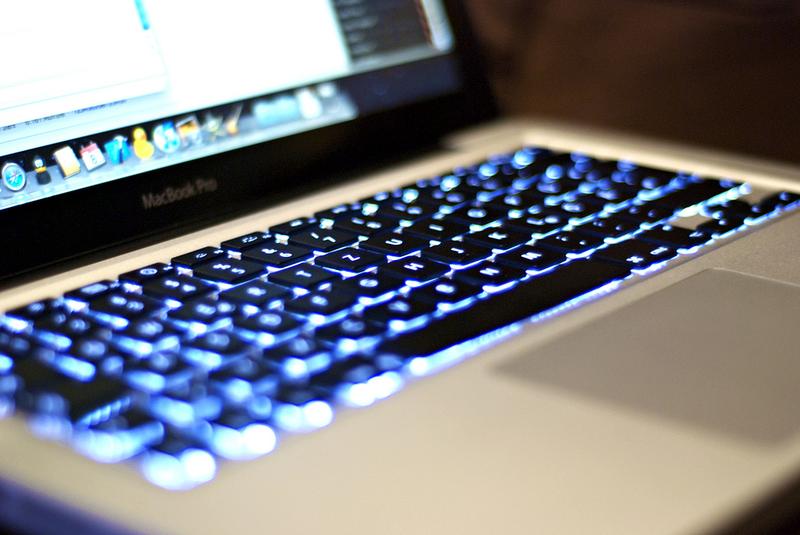 In my most recent article, about how London's Royal Opera House uses the Internet in clever ways to achieve "reach," I gave a preview of the company's plan to fling open its virtual window and bring Internet viewers into the theater.
On January 7, the company went "live" for many hours, taking "Netizens" backstage, into rehearsal rooms, and meetings, making each one of us a fly on the screen, observing up close without breaking through the wall. It was operatic voyeurism at its most piquant and compelling (view the archive here).
After completing that article but before the Internet transmission, I read the latest piece by Michael Feingold, the theater critic of The Village Voice in New York. Feingold is one of the finest critics in any discipline. He manages, in his reviews, to give a strong sense of the ideas of a play and its staging, along with the gifts and limitations of the actors who appear in it. He also brings a sense of history, making the play in question only the latest in a continuum of performances dating back to at least ancient Greece.
Feingold, I gather, has been a finalist for the Pulitzer Prize for Criticism and he should just be given it already. He is an educator, thinker, scholar, advocate, enthusiast and conscience, everything a good critic should be but so few are. 
His current article, written as 2012 became 2013, muses on how the relationship of audiences to live theater has been changed by electronic media. Underlying this, of course, is how electronic media have changed all of us. When our concentration is diminished, when technological devices demand our attention and we feel we are missing something if we don't constantly check for updates, then we use our time and our senses in different ways. We are addicted and enslaved. 
This is not new. Around 1980 I noted an inexorable shift from people gathering in theaters to huddling around screens at home. While television had been part of life since the 1950s, the arrival of cable television offered not only more choice but more distraction. When you can use a remote control to change a channel, you do not even have to get up from the sofa to manually turn a dial. We all know people, especially men, who scroll endlessly through television channels with their remotes without fully watching any program. Around the same time as cable proliferated in the 1980s, consumer electronics became cheap so everyone could afford a video cassette recorder to watch films and other programming on the home television.
Discussion in most work places back then was about what people had seen last night at home, not what they saw or did in a public setting. Millions of people lost all sense of the unique satisfactions of experiences shared together in real time.
Those were the years when I worked at the Metropolitan Opera and never had time for television. I found that I was increasingly marginalized from the national conversation. Not only did I not know who shot J.R., but I barely had a sense of who J.R. was. In retrospect, I am deeply grateful for that. I may not have known the characters on the latest sitcom or drama, but was able to immerse in vast music dramas every night featuring superb singers in stagings that were not only provocative but profound.
Not long after leaving the Met, I got rid of my television set. The images were too fleeting, the flickering light too distracting. Sitting passively in a chair staring at a screen was boring to me, especially after years of looking deep into a stage with its three dimensions. I chose to pass most of my evenings in places where live performances--opera, theater, dance, concerts--were taking place. Spoken theater asks that we use our eyes and, especially, our ears in intense and focused ways. Opera, which is also theater, asks us to do that in a more heightened and engaged way.
Live Theater vs. Reality TV
Feingold, in his article, says "the stage demands an overall image all the time...It's a representation of life that's being shaped right there, before our eyes and with our connivance."  In other words, in a live performance, time and events proceed in unexpected and surprising ways and we are captivated by all of this. We also mentally engage to anticipate what direction these events will go. Even if we know the play or opera well, something new and different always happens.
In recent years, I am told, television has subverted the meaning of the word "reality." You know what it used to mean. Now, apparently, it is about "real" people (and who is not a real person?) as opposed to famous people, who engage in all kinds of strange behavior just hoping someone will notice. Reality TV seems to me the most unreal of all. Feingold, in his article, bemoans the fact that "Audiences expect literal-minded realism [from live theater], a medium that can never, by its nature, be wholly literal."
So here is the conundrum: Theater and opera, I believe, are real in their emotions and humanity, but not "real" as literal representations of what happens in life. I think that striving for literal "reality" separates the imaginations of performers and viewers from poetry and mystery. Feingold says there is a new literalism in theatrical scenic design. Rather than inventively creating images that inspire us to think and feel abstractly, the heavy realistic sets dwarf the action and often break down during a show. 
Now, in the fourteenth year of the 21st century, we are immersed in a different reality, that in which everything "virtual" is real and media are where we socialize. Our knowledge and experiences come in bits and bytes. Even when we go to live performances, our frame of reference is based on imagery we download or watch on screens on our desks or in the palms of our hands.
Feingold wrote:
"The Internet has brought incredible benefits, making data universally accessible and shaping giant communities. But it's also diminished our lives, by disconnecting us from the direct experience of other human beings. Along with the free expression of opinion that opens doors and stimulates serious discussion, it has nurtured the kind of psycho-individualism that lives only to post its own anger, oblivious to what anyone else might feel or say. That anger, utterly locked in itself yet out on the cloud for all to see, is the force that massacres. Theater, which by its very existence shows us that we all share a common humanity, is a key part of the great civilizing counterforce."
And yet, the Internet and e-mail do have virtues for people who love theater and opera. If one does not become addicted to Facebook and Twitter, it is possible to follow the lives of people we care about who might really be our friends. Singers I know work all over the world and they find ways online to share their experiences, whether the exultation of having had a great performance or the sadness of missing one's children back home.
There are visual pleasures too. I love watching performances on YouTube of wonderful lost-and-found videos of operas from all over the world. I use many of these to illustrate the articles I write for you. And viewing a day inside the Royal Opera House is "reality TV" of the best kind.
But, to me, the best use for the Internet is as a radio. I can listen to opera performances from all over the world, whether it is Austria, Argentina or Japan. I shut my eyes and picture myself in some gorgeous theater, looking at scenery, lighting and costumes of my own design, and then picture the action based on what the music inspires in me.
I tune into arts programming on radio stations around the USA and abroad, whether it is a performance by a local orchestra or a conversation about the latest exhibition. And if I miss one of the many programs I love on WQXR or WNYC, I can go back and hear them when I am able.
Which brings me to some news you will soon hear about elsewhere: Operavore began as a blog called WQX-Aria at WQXR.org in March 2011. Then it added continuous streaming of opera music (right now I am listening to Katia Ricciarelli sing Bellini's Zaira) that draws on the station's vast collection of recordings. Beginning on January 19, Operavore will also be a half-hour radio program on WQXR (105.9 FM in New York and available worldwide at WQXR.org), at 12:30 pm ET (30 minutes before the station's weekly opera broadcasts).
Operavore, the radio program, will be hosted by Naomi Lewin. Marilyn Horne will appear in conversation about opera with performers as well as people who love opera, such as Terrence McNally, Tyne Daly, and Justice Ruth Bader Ginsburg. There will be visits from La Cieca, who is not the old mother in Ponchielli's La Gioconda but the doyenne of the website Parterre Box.  And I will appear on the program to discuss things operatic about which I care deeply. To use an expression that only makes sense in radio, "I will see you on the air!"
Photos: 1) Placido Domingo and Katherine Jenkins on 'Dancing with the Stars' 2) Marilyn Horne (Kim Nowacki/WQXR)