Cavalli Opera is a Good Old-Fashioned Tale of Raunch and Cross-Dressing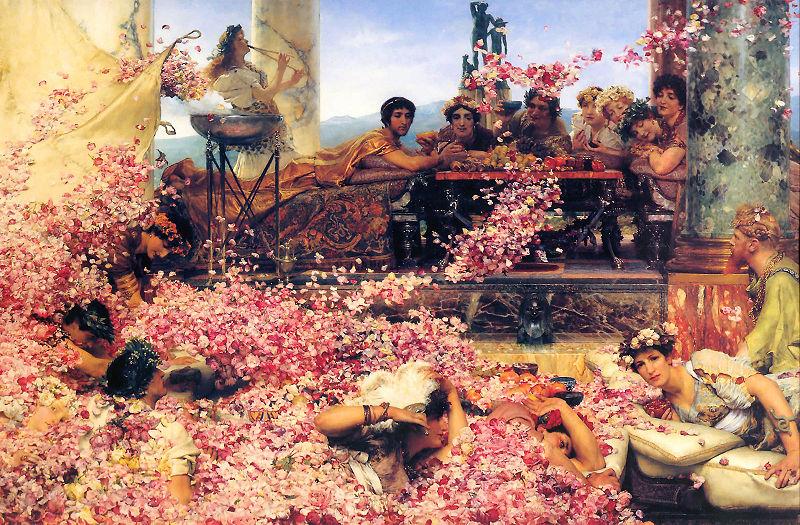 Opera and depravity seem to have a natural affinity, and people who claim to go to the opera for high-minded reasons alone are probably lying to themselves. After all, sleaze abounds at our travertine temples of art.
On stage, there are orgies (for starters, in Saint-Saëns's Samson et Dalila, Schoenberg's Moses und Aron and Prokofiev's The Fiery Angel). There are depraved, licentious characters, including Mozart's Don Giovanni, Strauss's Salome and Adès's Duchess of Argyll. Wagner's Die Walküre serves up brother-sister incest couched in ecstatic music—leaving audiences to ponder which is the graver menace, Siegmund and Sieglinde's sexual bliss, or Wagner's distaste for exogamy and all that implies. Off stage, whether in the wings or in private boxes, opera houses have long been linked to naughtiness and intrigue of many varieties. (Balzac's Sarrasine, anyone?)
Opera and sleaze, in fact, go back a long way. Many "respectable" operas from the years around 1600 were drawn from Ovid's Metamorphoses, with its tales of gods lusting for (and often raping) mortal women. As the form moved from courts and academies to public theaters in Venice and elsewhere, operas on historical subjects began to proliferate. Two such works, Monteverdi's now-canonical L'incoronazione di Poppea (1643) and Francesco Cavalli's obscure Eliogabalo (1667), continue to shock (shock!) modern sensibilities with their frank depictions of vice. New York's ever-dazzling Gotham Chamber Opera will give the U.S. professional stage premiere of Eliogabalo March 15–29 at The Box, a Lower East Side "Theatre of Varieties" famous for its raunchy offerings.
Eliogabalo is based on the life of the Roman emperor Heliogabalus, who reigned from 218 to 222 of the Common Era, and whose lechery makes America's own randy leaders seem choirboys and girls by comparison. A priest of the Syrian god Elagabal, he married women five times, referred to his former chariot driver as his "husband," openly prostituted himself, cross-dressed, appointed an all-female (possibly all-prostitute) senate, and supposedly sought a physician who could give him female private parts. His own soldiers murdered the 18-year-old emperor and dumped his body into the Tiber.
Now sometimes depicted as a proto-gay or -transsexual martyr (though those identities didn't exist until very recently), Heliogabalus may have prompted opprobrium less for his sexual habits per se than because of the public and immoderate way in which he indulged them. He also made mockery of the state religion, marrying a Vestal Virgin and imposing worship of Elagabal. Heliogabalus's name lived in infamy for centuries, though his reputation enjoyed an uptick in the late 19th century: aesthete Jean des Esseintes in Huysmans's novel À rebours models a banquet on one given by the emperor, he inspired at least one opulent painting, and comic artists and others draw inspiration from him to this day.
As for Cavalli's opera, it was either never performed or quickly withdrawn and replaced with a bowdlerized opera on the same subject by Giovanni Antonio Boretti. Two experts in 17th-century music, Ellen Rosand and Mauro Calcagno, suggest that Cavalli's Eliogabalo may have failed to win favor for two reasons: first, because its musical idiom, heavy on recitatives and short on briose ariette, was outdated; and second, because aspects of its plot hit too close to home.
Despite its pious airs as the new Constantinople, Venice, like Eliogabalo's court, swarmed with prostitutes. The city had funded public brothels in the 14th century and was also infamous for its anything-goes carnival. What's more, the Jesuits had returned to Venice in 1657 after a 50-year expulsion and were pressing for entertainments in line with their own, didactic and with clear moral lessons. While Eliogabalo, like Monteverdi's Poppea, was almost certainly meant in part to show imperial Rome in an unflattering light compared with the proud Venetian Republic, its frankness and the gusto with which it takes up carnival's license and excess seem to have doomed it, at least until our anything-goes times, when it was revived under René Jacobs.
I sat in on an early Gotham Chamber Opera rehearsal and can report that the company has assembled a cast of fierce musicians who also do justice to Eliogabalo's more salacious dimensions. The catwalk at The Box will be used in apt and enticing ways, and one scene will juxtapose I Love Lucy smiles with... well, Operavore is a PG-13 blog, so you'll have to go find out for yourself. But if you somehow thought that, say, Powder Her Face was an opera unique to our never-unplugged, way-too-much-information age, Gotham Chamber Opera and its blast from the 17th-century Venetian past may just surprise you.
Above right: A costume sketch from Gotham Chamber Opera's 'Eliogabalo'