How Michael Kaiser Manages: A Conversation with the President of the Kennedy Center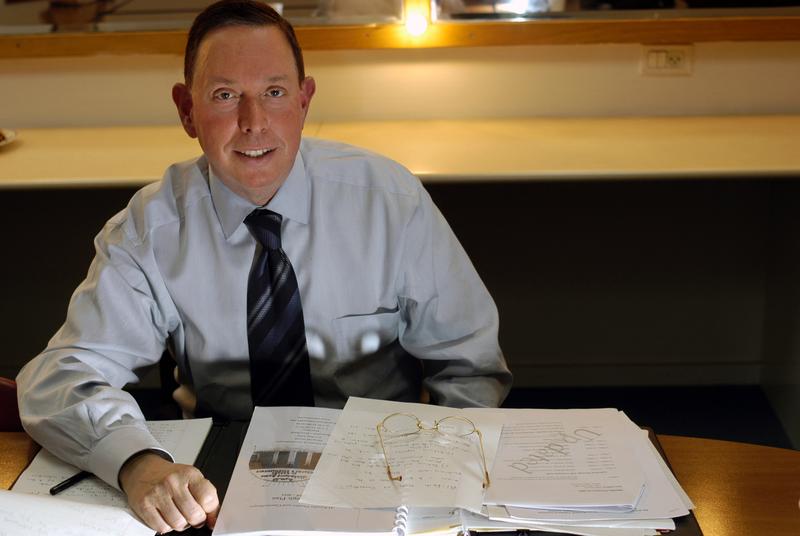 Michael M. Kaiser became President of the John F. Kennedy Center for the Performing Arts in Washington, D.C. in January 2001. That year he created the Kennedy Center Arts Management Institute, which has come to be hugely influential in setting the standard and the tone for effective management of arts institutions. In May 2010, it was renamed the DeVos Institute of Arts Management when Dick and Betsy DeVos (pronounced duh-VOSS) committed $22.5 million to deepen, expand and diversify its activities. I had never met Mr. Kaiser but admired much of his work and ideas. Last week I had the opportunity to speak with him in his office.
Kaiser got the nickname, "The Turnaround King," for his notable successes in bringing performing arts companies back from the brink of bankruptcy and, perhaps, extinction. Born in New York in 1953, his early career was as a management consultant in the business world but, in 1985, he followed his passion into the arts and became the general manager of the Kansas City Ballet. The company was in bad shape financially and he was able to restore it to financial health with a combination of fundraising, prudent management of the resources available, and an interest in presenting artistic offerings that were not slavishly linked to the tried-and-true works.
Jobs at larger positions led to similar results. These included the Alvin Ailey Dance Company (1991-1995) and the American Ballet Theatre (1995-1998). The latter was a company of stars that often featured inspired dancers giving exciting performances, but ABT was notoriously mismanaged, staggering from one crisis to the next. I witnessed many of these up close in the 1980s and recall thinking that the company was not so much on its toes as on its last legs.
Kaiser took on his biggest challenge when he moved to London in 1998 to run the Royal Opera House. The theater had a glorious history and was the home to both the Royal Opera and the Royal Ballet. When Kaiser arrived, the theater was under a radical reconstruction and expansion plan. It was roundly criticized in many sectors, including the media, donors and patrons. The creative teams of both companies were despondent and there was a projected debt equal to $30 million. I recall a great deal of cynicism among Londoners when they spoke of the ROH.
By the time Kaiser left for Washington in 2001, the Royal Opera House was well on its way to completing its renovation and had largely erased its debt and increased its morale. It is now one of the best opera houses in the world, one that some British people are still quick to criticize while others take great pride in its achievements.
At the Kennedy Center, he has endeavored with considerable success to make that institution not only a regional attraction but a national showcase of the performing arts. A lot of this happened during a period of considerable economic reversals that have dealt severe blows to the security of arts organizations. In 2009, he created a program called "Arts in Crisis" that provides free consulting and problem-solving to arts institutions in all 50 states.
What has impressed me about the turnarounds Kaiser has wrought is that they all share certain hallmarks:
The institutions increased visibility in their communities and gained respect for both seriousness and innovation among donors and the media, even if the latter find things to criticize in terms of certain artistic results.
Educational activities do not consist simply of a few showcase items meant to satisfy foundations but are central to promoting the health of the art forms and the institutions.
A diversification of funders, so that the institutions do not rely on a few individuals or corporations with deep pockets.
If more than one company is under the same roof (such as the Royal Opera and Ballet in London or the National Symphony Orchestra and the Washington National Opera at the Kennedy Center), there is a coordination of projects and offerings among the companies that are complimentary and embrace broad themes and big ideas.
Endowments are created or beefed up as a means of providing a more secure foundation for the companies to grow on.
While one executive is clearly in charge, these institutions do not revolve around that person as an infallible figurehead. In other words, creative people can breathe more freely than in institutions where the chief executive is an autocrat.
I asked Michael Kaiser about some of his core beliefs as a means of understanding how he achieved what he did. "I saw ballet companies and others presenting the same few works," he said. "Most people thought that was what audiences wanted so these works came back again and again." To Kaiser, this is following rather than leading on the part of arts presenters. He emphasized the importance of a diverse and challenging offering from arts companies, but underlined that education and making the public aware of why these offerings are important are an essential part of the mix.
A look at the initiatives of the Kennedy Center during the Kaiser years (he will step down when his contract ends in December 2014 though he will continue at the DeVos Institute) shows collaborations with, and regular visits by, important international arts troupes such as the Mariinsky Theater from St. Petersburg, as well as arts festivals devoted to visual and performing arts from places such as China, Japan, India and, currently, Scandinavia and Finland in a program called Nordic Cool. These thematic attractions can cut across several art forms and, indeed, for the Nordic Cool events there was contemporary art in the public spaces, theater, film, special dishes in the Rooftop restaurant and, of course, music that encompasses many spectra from high classical to new compositions.
For Kaiser, these projects, and all initiatives a leader undertakes, must be "mission-driven." It must not only be about presentation of great art, important though that is, but it should be envisioned to achieve something for the institution, the audience and the community. Kaiser emphasized in several ways that funding of art and creativity is a two-way street. "We must try to find a way to give back" to those who financially support a project. Money may go from a donor to the arts company but the donor needs to feel him or herself a participant in the process and to have an emotional or spiritual connection to the company. This will prompt the donor to want to bring other people to the art form and the institution.
Kaiser specified that "You have to have your rules. Donors can be proud to be associated with a project but cannot dictate what that project will be or how it will be created" in terms of casting, directing, design and other details that are the purview of artists.
Kaiser teaches managers to generate resources (an important word in his vocabulary, meaning money and audiences). He advises they work on five-year plans, creating a vision of what an institution wants to present and be. "Planning this way enables you to cultivate resources ahead of time so that they are in place when the performances and goals are being prepared and realized."
He expressed great concern that, while "there is not a shortage of great dancers, singers or choreographers, there is a shortage of people who can develop and manage them." He feels that few managers of arts institutions have skill sets that include visionary thinking, a strong knowledge of the art forms (and challenges the artists face) as well as the business and fundraising acumen to build financial stability. By having these abilities, he believes, the manager and his/her company can present diverse and original works in addition to the overly familiar.
I mentioned to Kaiser that I have seen some heads of arts companies become incredibly territorial, insisting that board members only have dealings with the head of the company. Kaiser thinks this is counterproductive. "I want my board to think my staff is great. It makes them more generous (in terms of donations) and open to working with the staff."
This led to a key issue. Kaiser feels that many chiefs of arts institutions do not cultivate managerial talent from within. In so doing, they minimize the possibility for institutional memory as well as identifying leadership skills in employees. One example mentioned of how this works well involves Glenn McCoy, the executive director of the San Francisco Ballet, a company that has acquired an international reputation as well as great enthusiasm in its home city. McCoy joined the San Francisco Ballet in 1987 and soon became company manager, responsible for many of the needs of the dancers in their theater and on tour.  He became general manager (the no. two position) in 1993, reporting to executive director Arthur Jacobus, who not only provided an example but mentoring. When Jacobus retired, the experienced and respected McCoy took over in April 2002, assuring that the company had artistic and administrative continuity.
In future articles I will address other themes that Kaiser spoke of. Our 30-minute conversation was rich in content. In the meantime, I commend to you the weekly blog articles Michael Kaiser writes in the Huffington Post. They are as thought-provoking and solid as one would expect.
Right: San Francisco Ballet does the Nutcracker © Erik Tomasson