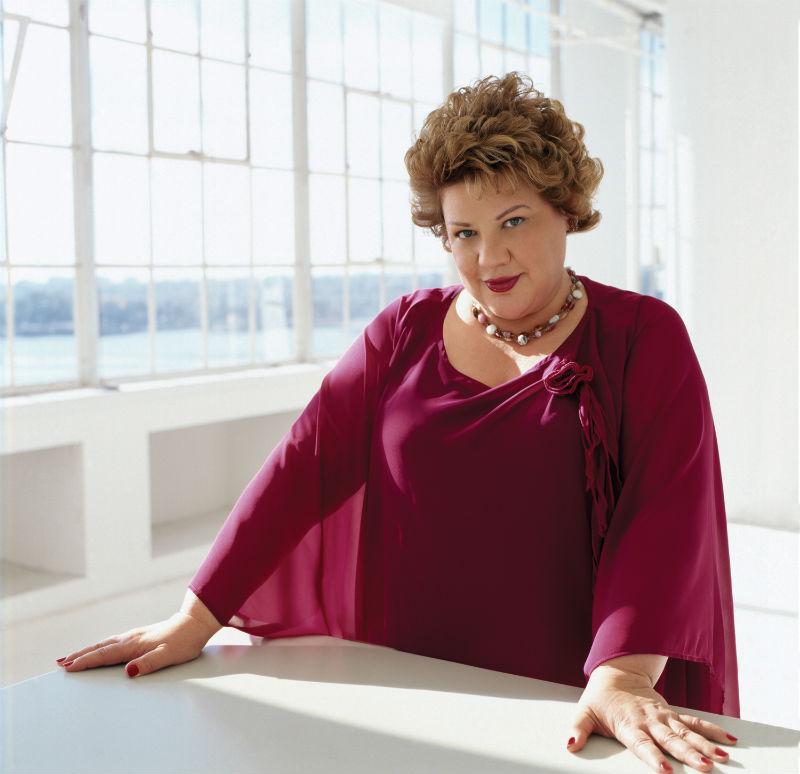 Singers be warned: Spring is here and the flowers will soon bloom. It is no secret in the opera world that the outstanding mezzo-soprano Dolora Zajick has an aversion to smells and fragrances, no matter how beguiling they might be. In this regard, she is hardly alone among her colleagues and it is a sentiment I share.
I was vividly reminded of this recently at the Kennedy Center. At the end of a very successful opening night of a new production of Bellini's Norma by the Washington National Opera, the cast took their individual curtain calls. When Zajick, who gave a superb performance as Adalgisa, came out for her bow, a member of the staff appeared onstage to hand her a large bouquet of flowers. Zajick graciously received them but immediately held them down and away as she acknowledged the sustained applause. She then stepped back as the evening's excellent Norma, Angela Meade, appeared for her loud curtain call. She too was handed a bouquet and Zajick backed further away.
After the talented young Italian conductor Daniele Rustioni walked onstage for his curtain call and bowed, he did not seem to realize that it was his responsibility to go offstage and fetch Anne Bogart, the director of this new production. Zajick, who is a consummate professional, walked into the wings and brought Bogart onstage, promptly handing her the bouquet. A moment later, the opera's staff member came onstage with a bouquet for Bogart. The director handed Zajick's flowers back to her and, as the cast stepped forward for a group bow, Zajick suddenly hurled her bouquet into the audience to great cheers. It was like a bride tossing the bouquet at her wedding. My friend who attended with me is new to opera (and this Norma made him a quick convert), so I felt I had to explain to him that it is not customary for singers to throw flowers into the audience but, rather, that they more often go from the auditorium to the stage.
Strong fragrances, even pleasing ones, can be revolting to some people, including opera singers and asthmatics. These odors emanate from scented flowers, smoky votives in restaurants, scented candles in stores and, unfortunately, opera audience members who seem to apply more perfume at every intermission. Florists often spray flowers with a fake fragrance to make the recipient think they are freshly picked. This smell is disgusting and often winds up in bouquets.
Flowers brought from the wings are less common in opera than in ballet, although one sees them somewhat in Britain, Scandinavia, Eastern Europe and Russia. Opera fans throw bouquets from the audience to the stage, mostly at the orchestra level but occasionally from upper tiers. This is exciting but dangerous and injuries can happen. Most singers are good at avoiding being hit with bouquets, demonstrating reflexes akin to former president George W. Bush dodging that shoe thrown his way. 
There is an oft-told story about Maria Callas that may have been true in its original form but has grown longer and more detailed as constant retellings have attached barnacles of apocrypha to it. Here it is: Madame Callas was quite near-sighted. As she came onstage for a curtain call, she heard a thud as a small bunch of roses with their long stems removed landed near her feet. Not wearing her glasses and this being an era before contact lenses, Callas picked up the roses and found them to be unusually hard. She brought them to her nose, not simply to indicate how touched she was by the tribute but to discern why these flowers felt like stones. They were radishes, probably sent by fans of an artist deemed to be a rival, such as Renata Tebaldi. This would not have been done at Tebaldi's bidding but because some of her fans were rabidly anti-Callas. On that evening, Callas enacted a ritual of gratitude and disappeared with her radishes into the wings, saving her pique for offstage. 
In the past, there were some prima donnas who paid for huge bouquets and even wreaths to be carted onstage so that they could feign "who me? you really love me!" gestures which would only stimulate more applause as audience members thought that she must be a special artist if so many people would send her flowers. This practice was endemic to certain Italian mezzo-sopranos, who typically did not have the final curtain call. 
By being "showered" with a floral tribute, she not only tried to upstage the soprano but actually delayed that artist's appearance on the stage. The mezzo would gather the biggest and prettiest bouquets and clutch them to her bosom, giving a fake sigh to indicate the immense burden imposed on her as a great artist. She would kneel to scoop up her flowers and bouquets, one by one, making her curtain call last even longer. Then she would slowly disappear behind the curtain, leaving only a couple of bouquets behind in a strategic spot for the soprano to trip over as she testily charged onstage to try to reclaim the audience as her own.
Flower-Receiving Strategies
Some singers have particular ways of dealing with flowers during curtain calls. Montserrat Caballé seldom bent over to pick up bouquets but often preferred to stand still as they cascaded from all directions and mounted up at her feet. This only made her seem more glorious to her passionate fans, who would cheer louder and longer as the flowers kept coming. (Message to novice stage directors: Opera singers do not have to constantly move about to be compelling. We love them standing still too, especially when they sing like Caballé.) If a bunch of flowers came close enough to Caballé that she could catch it, she would. If it seemed destined to hit her, she would open her hand and deflect it with her palm. The bouquets she did hold were cradled in her arms.
Plácido Domingo knows how to nobly bow and gather flowers without much effort. He often grasps them by the stems in both hands, holding them aloft as he acknowledges more applause. This gesture, which seems much more spontaneous than calculated, communicates an openness and also gives him a bigger wing span.
Singers have different feelings about flowers during recitals. Luciano Pavarotti once arrived in a concert hall where the presenters spent a great deal of money to decorate the stage with flowers. They thought it was a nice thing to do and did not think to check with him or his manager. Pavarotti asked that everything be moved and the place aired out before he would even enter the hall. Other singers enjoy things in bloom during concerts. I recall many recitals in which Kiri Te Kanawa had a veritable garden of floral arrangements about her and she looked and sounded lovely in their midst. I don't know if they were real, and therefore irritating to some people, or if they were really good fakes. It did add to the atmosphere and certainly remains in my memory of her singing.
Death by Flowers

There are many ways that flowers are part of an opera. Three scenes of the most famous involve only one bloom. The Presentation of the Rose in Der Rosenkavalier is a glorious depiction of love at first sight.
In La Traviata, when Violetta meets Alfredo she gives him a camellia and tells him to come to her again when the flower has dried. The lingering fragrance in a dried flower is all that Don José has in prison to sustain his attachment to Carmen, who seems indifferent to him as he reveals his feelings in "La fleur que tu m'avais jetée."
Violets, roses, jasmine and more come in profusion in the Flower Duet from Madama Butterfly. One hopes that all the flowers here are fake and unscented!
In "Non più de' fiori," from Mozart's La Clemenza di Tito, the scheming Vitellia has seen all of her plans come to naught and sings that there are no more flowers for her. Here is Anna Caterina Antonacci from a performance at the Paris Opera.
Adriana Lecouvreur, the title character of the opera by Cilea, endures a showstopping death by flowers. Adriana is a great actress and her finest moment, at least for the opera audience, comes when she breathes in the fragrance from a bouquet that she thinks is from her beloved Maurizio. In fact, it is from her rival, the Princess de Bouillon, who laced the flowers with poison. Listen to the splendid performance of "Poveri fiori," (Poor Flowers) by Magda Olivero, the remarkable soprano who turned 103 on March 25.
Extra credit: Did you ever wonder why brides carry bouquets? Some historians suggest that, in the 16th century, many people only took one or two baths a year because it was thought that you could catch a chill while bathing, get sick and die. A bath was taken in late May to get rid of months of accumulated dirt and stench. Many weddings took place in June when people were not yet excessively malodorous. The bride carried a bouquet not only to smell more appealing to the groom but also to stick her nose into if someone smelly came near. Think of that next time you see an opera with a wedding, such as Lohengrin or Lucia di Lammermoor.