Yearning to Breathe Free: How Opera Speaks to Our Deepest Selves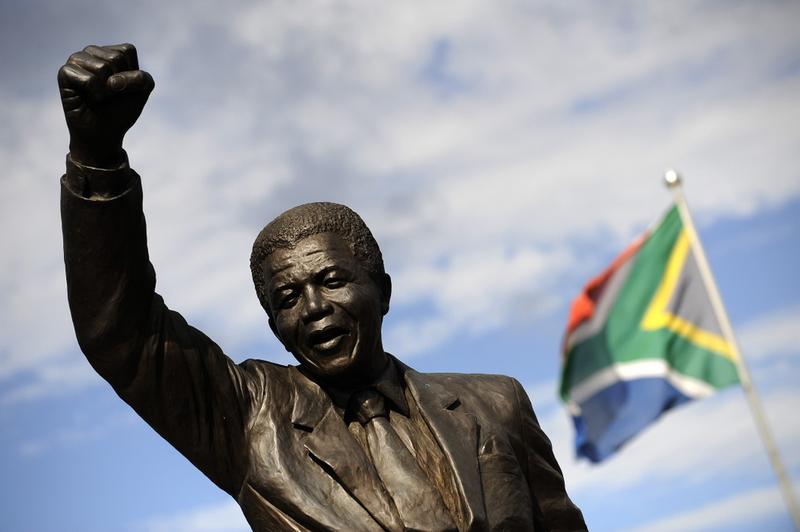 You can imagine, because you know of my love for opera, how often I am asked to explain what makes a particular work great. Moreover, I am asked very frequently what it is that makes opera itself so extraordinary. I am always willing to expound on that. One of  challenges I encounter is that the art form is constantly framed, by those who would have you like it, in terms of its "relevance," but these explainers tend to have a limited conception of what makes something relevant.
Yes, most of us fall in love, so maybe we can identify with Mimì and Rodolfo or perhaps Tristan and Isolde. We all will eventually die and yet, when I see Manon Lescaut or some other character expire, I don't feel intimations of my own mortality.
And, believe me, relevance in opera is not achieved by attiring singers in modern dress or using projected titles that have a more contemporary ring. Until general managers and stage directors understand this, we will continue to be subjected to banal interpretations of masterpieces whose relevance is felt because they address and express universal sentiments that all of us humans experience. We connect to them through their words and music, not through directorial concepts.
Richard Strauss, whose 149th birthday is today (June 11) and who will be the most featured composer at many opera companies next season, had his own particular musical and dramatic language, sometimes explosive and often delicate, but always perfectly suited to express the deepest human feelings in his characters. You do not need to speak German (or read the French subtitles in the following video) to understand the conflict the Countess in Capriccio experiences when she muses as to whether words or music are more important. What this is about is whether we achieve understanding and resonance from what is more literal and precise (words) or more abstract and lacking in complete definition (music) but which reaches parts of our being that spoken communication cannot.
Words and music combine splendidly (and, dare I say, relevantly) in the final trio of Strauss and von Hoffmannsthal's Der Rosenkavalier, here with Kiri Te Kanawa, Tatiana Troyanos and Judith Blegen. We can write about love or try to express what it triggers in us but, as often as not, we fall short. But in opera we, as listeners, fully comprehend those sensations that we cannot describe.
These thoughts of relevance came to me because of a particular confluence of events in the past few days. One is the declining health of Nelson Mandela. He is one of the few world citizens whose life's arc is the stuff of operatic narrative. When he dies, that will not be the most dramatic moment of his story but simply the conclusion. We will recall the courage, the struggles, the equanimity, the humor that was blended with wholly justified moral indignation. The fact that Mandela could endure 27 years of imprisonment and then come out morally strengthened, even if he was physically weakened, is all about the humanity that opera can depict so uniquely.
This sort of character can be found in Mozart's La Clemenza di Tito, where truth and reconciliation triumph over revenge, which would only create more bloodshed. It is also in Fidelio, in which the courage of the political prisoners and those who struggle to save them are described and ennobled by Beethoven's extraordinary music.
In these days we see citizens of Istanbul and elsewhere in Turkey demanding to freely express their ideas and have their dignity recognized. This is the nation that has imprisoned more journalists than any other.
Americans often feel self-satisfied about the notion that they live in a free society. It is free in many ways, but freedom is not just about doing or saying what you want but about the confidence that your free expression is not being recorded and excessively scrutinized. This is not simply about documenting people who would do harm, but the millions of citizens whose words, actions and thoughts are used to create targeted advertising and insidious invasions in your privacy.
Our ideas and aspirations can become imprisoned, or suppressed, if we do not take care. Opera can express, relevantly, how we dream that our thoughts might be able to go where we cannot. In an opera, the body of a character might be imprisoned but his mind (and its thoughts) can grow free. This is beautifully expressed, in words and music, in the chorus, "Va, Pensiero" from Verdi's Nabucco.
Another element in my musings is Luigi Dallapiccola's one-act opera, Il Prigioniero (The Prisoner), now receiving a rare performance in New York. There is one more performance of Il Prigioniero that will be given at 7:30 pm on Tuesday June 11 (the day this article is being published) at Avery Fisher Hall.
I saw Il Prigioniero at the Philharmonic on Saturday, with Alan Gilbert passionately leading the New York Philharmonic and a cast headed by Gerald Finley as the title character and Patricia Racette as his mother. This opera is devoid of dramatic and musical excess but zeroes in on how not only the body can be held captive but also the mind. It was written in the 1940s but set in Spain at the time of the Spanish Inquisition and oppression of  dissidents who did not support the monarchy's occupation of Flanders. Much of this is to be found in Don Carlo, perhaps the most political opera of all. In Verdi's masterwork, almost every character is imprisoned by convention, ideology, madness, desire or actual prison bars.
Do take the time to watch this video (below), not quite 9 minutes in length, that was produced by the Philharmonia Orchestra in London. It gives basic but important background about Dallapiccola and how he came to write his one-act opera, Il Prigioniero.
Dallapiccola (1904-1975) was born in Istria, near Trieste, when that area was part of the Austro-Hungarian Empire. With the First World War, the Empire fell and much of Istria became part of Italy. The composer was an ethnic Italian in a time and place in which German, Slavic languages and Italian co-existed. With the arrival of Mussolini and Fascism in 1922, Dallapiccola felt it necessary to leave Istria which was occupied by, and largely embraced, Mussolini. The young composer went to Florence, the city that was the most enduringly Italian in the best sense of that notion.
Florence is the city that fostered Dante and the Renaissance. It had been the home of artists such as Michelangelo who expressed the nobility of the human race through the beauty and drama of their artistic output. The Medicis, who ruled Florence during the Renaissance, were seemingly benevolent and enlightened but also inclined to oppress or kill anyone who fell into disfavor. And it was in Florence, as Medici power waned, that a new form of expression--opera-- was born.
A final factor just entered my swirling thoughts of opera and freedom. On June 9, the exemplary Florentine conductor, Bruno Bartoletti, died just a day before his 87th birthday. Between 1956 and 1997 he led nearly 600 performances of 55 operas at the Lyric Opera of Chicago, where he was the dominant musical force. Much of the Lyric's distinctive character and openness to broad and challenging repertory for most of its existence was due to Bartoletti's desire to go far beyond where most Italian conductors venture. He showed a comparable breadth and depth of interest when conducting in Florence, Parma and everywhere else. 
Bartoletti had the courage, and felt the freedom, to use opera to not only entertain but inspire and challenge. He was an advocate of the music of Dallapiccola, a composer whose ideas are relevant because they speak to who we all are at the core--human beings all, with our frailties and our yearnings and our dreams.
Bartoletti and Luigi Dallapiccola, both residents of Florence, were colleagues and practitioners of the belief that artistic expression is not only born of freedom but can be a promoter of freedom. It was in opera that they found their glorious means of expression. What could be more relevant than that?