Understanding Opera Singers and their Health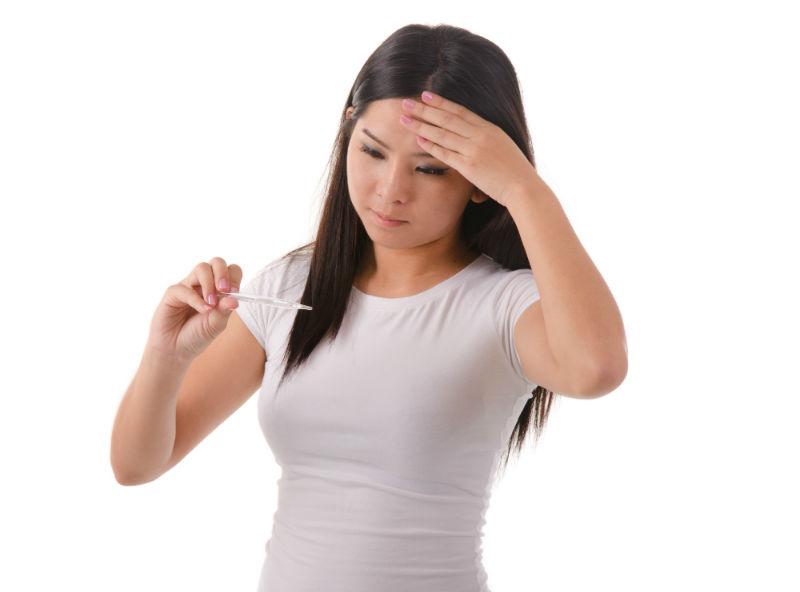 I know, and am grateful, that many opera singers read my articles. This one, about health, and the next one, about money, are for them. I hope that non-singers will read these pieces to become more aware of what singers go through to give audiences the pleasure they so often do. Also, what applies to singers often applies to the rest of us.
While people in all professions face medical issues, few can be undone as thoroughly by a sniffle, cough, congestion, stomach trouble or any number of other afflictions that most of us can deal with more privately. If you are a soprano with a cold, in one way or another everyone will know it. Some singers even ask that an announcement be made. When that job fell to me, the words went something like this: "Good evening ladies and gentlemen. Tonight's Tosca, Miss ____, has a cold (audience groans) but, as she does not want to disappoint her many fans, she has agreed to go on and begs your indulgence." (audience cheers)
A lot of opera companies, in their public communications, say that a singer who cancels is "indisposed," a term too euphemistic to really work. It makes it sound like she's just not in the mood to perform. And I can tell you of more than a few cases in which the opera management decides that a singer, for artistic reasons, should not go on and is declared indisposed even if she might be entirely disposed.
I recall an example from the 1980s in which an Italian soprano was supposed to sing Elisabetta in Don Carlo at a major American company. At the final dress rehearsal, management told her she would not sing on opening night and she was suddenly "diagnosed" with a kidney infection that would prevent her from appearing in the entire run. She went home to Italy with a large paycheck but was also inconsolably disappointed. I have heard this artist in Europe and think she got bad treatment from the American company.
Germ Attack
Singers lead a rough life. They travel a great deal, being exposed to airplanes, jet lag, unfamiliar food, and people with germs who gush too long and too close. There are many singers who are parents and their children are, according to one medical professional I spoke to, "petrie dishes of germs." But parents want to hug and kiss their children. There is a poignant passage in Marilyn Horne's candid memoir in which she speaks of how guilty she felt that she could not go near her sick daughter for fear that she might catch something. Remember: if a singer does not go onstage, she will not be paid her fee, something that all artists (but especially young ones) are not able to afford. I will discuss this in my next article.
Part of what has prompted me to undertake this topic is that a new book is about to be released by Oxford University Press that all singers should read with care. It is called The Singer's Guide to Complete Health and was edited by Dr. Anthony F. Jahn, who is the medical director of the Metropolitan Opera. I should tell you that I wrote the foreword to this book, but that is not why I am mentioning it here. I agreed to write the foreword because it is such a good book and I think singers should know about it.
Dr. Jahn has, in effect, gathered a panel of experts who do a mostly excellent job of explaining all sorts of medical conditions. He wrote nine of the 36 essays, including crucial ones such as "The Vocal Apparatus: Structure and Function" and "Disorders of the Nose, Sinuses, and Throat: An Overview for Singers." You can't be a singer without being conversant in these issues. Another important essay early in the book is "Pulmonary Medicine for Singers" by Dr. Len Horovitz, a New York internist and pulmonary specialist whose patient list includes many singers and musicians.
Something I especially like about this book is that each writer is a specialist in what he or she has been asked to discuss. These topics include sleeping disorders; breathing; hearing; vision; mental health; and allergies. Several doctors emphasize the importance of regular rest as a key to minimizing many medical conditions.
The delicate but inescapable issue of weight is addressed in three essays, one about nutrition and weight management and two about bariatric surgery -- one by a doctor and one by a singer. I think many singers (and the general public) will find a section about acidic foods quite interesting in terms of how acid reflux affects the throat and esophagus.
Because certain terminology comes up more than once in the book, you might notice each doctor defines them differently. This is fine, I think, because it also happens in life. For example, rhinitis is defined by one doctor as "an inflammation of the nasal passages" while another refers to it as a "runny nose." And here I thought rhinitis was about people who constantly pine to hear Wagner's Ring cycle!
Serious issues such as surgery and anesthesia are addressed seriously and compassionately. It is understandable that anyone, but especially singers, can be fearful about procedures that might either have devastating effects on a career or represent salvation for someone in deep trouble.
A real strength of this book is that Dr. Jahn did not limit the discussion to traditional Western medicine. There are so-called alternative therapies as well as a focus on exercise and the Alexander Technique for physical awareness. Eastern medical practices, including Chinese herbal remedies, acupuncture, yoga and meditation, get more extensive coverage than I have seen in books geared to mainstream medical care.
Another thing that sets this book apart is that there is valuable writing from people who actually appear on stage. The veteran character tenor Anthony Laciura, whose vast range of roles required him to engage in all kinds of stage business, offers an insider's view of how to stay safe in an environment that can be perilous. He wisely counsels that it is to a singer's advantage to get to know the stage crews, who are safety-conscious but also enjoy the recognition by, and interaction with, friendly artists. Laciura also emphasizes the importance of the rehearsal process to learn where pitfalls might be on the stage as well as how to engage in stage fighting that looks realistic but avoids Errol Flynn-type ad libbing that could lead to injuries.
The quality of the writing is admirably high in a book by non-writers. It is clear, direct and caring, like a good doctor. It is almost entirely free of jargon that doctors use with one another, so that a phrase that a certain condition is a "common presentation" caught my eye. Believe me, no opera singer wants to be part of a common presentation.
Healthy Teeth Matter
I do have a couple of issues with this book, but they can be addressed when it has a second edition. The absence of essays on dental and mouth health is unfortunate. A dentist not only cares for your teeth but often is the first to detect medical problems elsewhere in the body whose symptoms appear in the mouth. Also, he or she is concerned with your bite and the alignment of your teeth, which are essential for proper diction in performance. My dentist has many singers, actors and speakers among his patients and I see the attention he devotes to these minute but essential concerns. As an aside, I think it is shameful that, in the United States, dental care is not covered as part of health insurance--the mouth, tongue and teeth are body parts every bit as important as the the sinuses, gall bladder, knees and toes.
The other thing that troubled me were chapters on minimally invasive cosmetic surgery and plastic surgery on the face. These procedures are a reality today and singers think about them. But the tone of these two chapters sounded more promotional than informative. They also reinforced negative self-images and said, in effect, that in a competitive market you need every advantage. I think that the good, happy singer is one who takes care of his or her innards, whether they are organs or the soul. If they are serene, rested and prepared, they sing well, sound gorgeous and are entirely appealing. Besides, what are makeup and wigs for? Finally, a line editor missed some spelling and punctuation errors, but these can be corrected in a future edition.
My reservations, if addressed, will only strengthen what is already an indispensable book that I think doctors would also be wise to read. As for singers, tell them you love them but only kiss them or shake their hand if they make the first move.
And another tip to my singer friends: Never discuss your medical status on social media. I have seen famous performers post candid information about coughs, sore throats, congestion and more intimate issues. This is not something your audience and, especially, opera managers should ever know about.