Microphones at the Opera: Reverb, Static and Feedback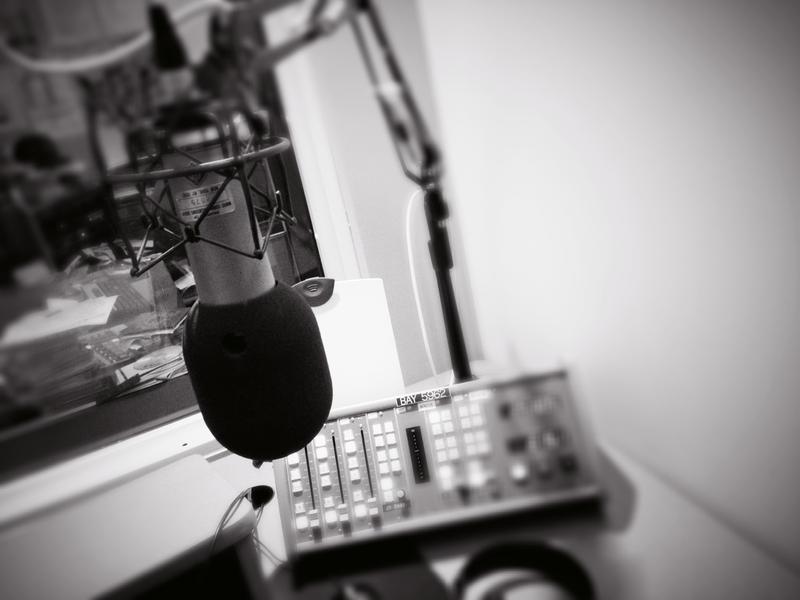 It was no surprise to me that my July 16 article about the use of microphones in opera houses should have engendered a lot of responses. If you have not read that article and the feedback, please do so. While there are numerous comments that appear below the article, I have heard from many more people, including opera singers, via e-mail and the good old telephone. Understandably, most of the singers prefer to remain anonymous so as to protect their careers.
A leading singer wrote to me and said "when we did an opera at New York City Opera a number of years ago, we were all so furious about the 'sound enhancement' that we demanded it be turned off. I have been asked to wear (and did once) a body mic for a broadcast - in Italy, of all places - for Parsifal. It was uncomfortable and I refused to wear one ever again." 
I can assure you that this singer, who can be heard with ease and is profoundly expressive and moving, has no need for a microphone. When artists like this are in our midst, why should we accept ones who are amplified?
Would you accept the results achieved by Olympic sprinters or Tour de France cyclists if you knew those athletes were using performance-enhancing drugs? We expect athletes to perform based on their physical abilities and skills and, I contend, we feel the same way about opera singers. Part of the beauty and excitement about opera is that singers can achieve their glorious sound and expressiveness using purely what their bodies, and their technique, enable them to do.
Some of those commenting said, in effect, that microphones and technology meant to "enhance" sound have improved radically in recent years and the imbalances are much less noticeable than before. Perhaps that is the case, but that is like saying that artificial flavorings and colorings used in food have less of an icky chemical taste than before. They still are fakes.
Part of any truly gratifying sensory experience comes with the fact that our senses are used as they were meant to be. The more attentively we listen, the more we hear. The more we look, the more we see. The more we savor, the more we taste and smell. We come to know the difference between genuine or adulterated, whether in flavors or sounds.
When I teach tasting to young people, I give them crushed ripe strawberries and commercially-produced strawberry "syrup" with its dark red color and overwhelming flavor. Most of the kids opt for the syrup because it is more intense, even if it has none of the exquisite flavor and subtle fragrance of real strawberries at their peak. It takes learning to recognize the superiority of the real fruit but, with that knowledge, we would never accept a fake. With real strawberries versus the syrup, at least we know what we are getting. And packaging labels indicate all of the ingredients. 
If microphones are used for amplification, some audience members may not recognize that it is happening. But, take my word, many of us can hear the difference. There is a tinny sound, an acoustical flatness, and an unmistakable fluctuation in volume that happens when singers are miked and moving around the stage. Also, I have attended performances in which one singer is clearly miked while others are not. That singer always sounds different, and not better. Just different.
There is another point, very important, I wish to address. It regards trust. As I have stated in different contexts in several articles, there exists --there must exist-- a compact of trust between an opera company and its audience. Subscribers, who are precious because they keep an opera company afloat through their consistent support, put their trust in opera companies and give tacit encouragement to those companies to stage works both familiar and rare with the best singers available and in productions that are incisive and artistically valid. 
When an opera company becomes high-handed and manipulates ticket prices based on supply and demand or creates a three-tiered pricing scale in which they charge more for popular operas and stars who are "hot," they are breaking that compact of trust and driving away devoted opera lovers in droves. This saddens me no end because the art form is being irreparably damaged by the shredding of the fabric that is the regular audience, who leave because they no longer have faith in their local opera company. 
Opera is a live art form -- that is a huge part of its appeal. We can admire the use of technology for extraordinary lighting and scenic effects. But it has absolutely no place in the transmission of sound to the audience present in the theater. Failure to disclose the use of microphones for amplification is a deal-breaker for many opera lovers. They must be advised when subscribing or purchasing individual tickets at the box office. And it should be printed in the house program. If prospective ticket buyers know mikes are being used, they can then decide whether or not they want to attend a performance.
In my July 16 article, I included a link to a June 28 story in The New York Times by Anthony Tommasini. Read it if you have not. Tommasini researched and wrote his piece with great care, but it led some that commented (including one who wrote on the blog page) to think that Diana Damrau was wearing a microphone as Violetta for an HD broadcast of La Traviata. The Met did not do La Traviata on HD in the 2012-2013 season -- it presented L'Elisir d'Amore; Otello; The Tempest; La Clemenza di Tito; Un Ballo in Maschera; Aïda; Les Troyens; Maria Stuarda; Rigoletto; Parsifal; Francesca da Rimini; and Giulio Cesare.
In fact, the Met's Willy Decker production of La Traviata the Met was put on HD on April 14, 2012. It starred Natalie Dessay as Violetta, with Matthew Polenzani as Alfredo and Dmitri Hvorostovsky as Germont, with Fabio Luisi conducting. It will be the first of ten HDs the Met will show for free on Lincoln Center Plaza (Saturday, August 24, 8:00 PM).
The 2013 performances of La Traviata that starred Diana Damrau (with Saimir Pirgu as Alfredo, Plácido Domingo as Germont, and Yannick Nézet-Séguin conducting) were on Mar. 14; Mar. 18; Mar. 23; Mar. 26; Mar. 30; Apr. 3; and Apr. 6. Some (Mar. 14; Mar. 18; Mar. 30; Apr. 3) were broadcast live on Metropolitan Opera Radio Sirius XM channel 74. The March 14 performance was streamed at metopera.org, the Met's Web site. The Saturday matinee on March 30 was broadcast live on WQXR and all the radio stations of the Metropolitan Opera International Radio Network.
Diana Damrau is a marvelous artist, one of my very favorites now before the public. If the microphone she wore was used only to capture sound for broadcasting, the Met should have announced this in the program distributed to audiences.  And did Ms. Damrau wear a microphone wire on Mar. 23 and 26 and on Apr. 6 when there was no broadcasting? It would be hard to definitively found out now, but it is an important thing to know.
I concur with what Anthony Tommasini wrote: "As someone who cherishes classical music as an art form that glories in natural sound (while fully appreciating that many contemporary composers have used amplification in sonically alluring ways) I get nervous hearing Mr. Gelb talk of camouflaging wires on singer's bodies. And the Met has certainly kept this practice secret."
I know this discussion will continue, and it should. I also know that anyone who learns about opera and comes to love it is highly unlikely to accept electronic mediation of singers's voices in opera houses, most of which have very good acoustics. The Metropolitan Opera House has extraordinary acoustics, apart from the rear Orchestra under the overhang created by the Parterre. 
Rather than use amplification, which is a turnoff to a majority of devoted opera audiences, we need to think of other ways to help singers sound their best without adulteration. I will propose one idea now and I look forward to hearing your own ideas. 
Here is mine: Build sets that are more singer-friendly, such as the one by Paul Steinberg for the Met's November 2012 production of Un Ballo in Maschera. Audiences may have been divided about David Alden's staging (I found a fair amount to like), but the shape and material of the scenery was such that the sound of most of the singers projected beautifully into the house. Please don't tell me mikes were used in Ballo!