Giving Tough Advice to Aspiring or Established Opera Singers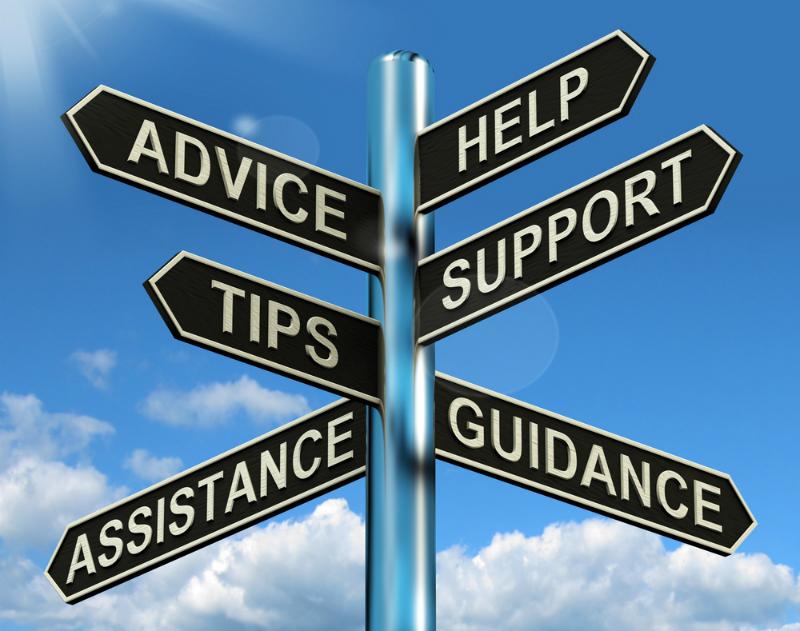 When I was 21, the head of the theater department at my college told me, "You have no future in the performing arts."  That is a rather broad statement as there are many jobs one can have in the performing arts. Had he said, "You have no future as an opera singer," that would have been true. I was fully cognizant that I couldn't do that and am pleased that I never deluded myself into thinking otherwise.
But I did sense that I possessed the skills, gifts and particular temperament to have at least as good a chance as many of my classmates to make my way in the performing arts, working in production, management, consulting and education. That was 37 years ago and, to paraphrase the unforgettable song from Stephen Sondheim's Follies, I'm still here. What if I had taken those discouraging words to heart?
In these many years, I have had the chance to observe, up close, the struggles and triumphs of people in opera, classical music, theater, ballet and modern dance seeking work in the art forms they had chosen. While in theater there is a surfeit of people aiming for a limited amount of roles and a chair in an orchestra is very hard to secure, in opera and dance there are always only a few people at the very top of their craft. But, on the rung just below are many talented, able people who compete for work. And yet, because of the fickle nature of who gets a manager, promoted and hired, many qualified people do not have a chance to use their talents.
Yet, there are times, throughout the career of an opera singer, when they need to be told that they are not ready for a role, not right for a role, or should consider retiring a role. And there are those delicate situations, which must be handled with extreme care, in which someone is told that he or she just does not have what it takes to be the opera singer, instrumentalist or performing artist they hope to be.
This subject has been on my mind lately, for a couple of reasons. I read a gripping article in The Strad (a magazine for string players) about how to tell a musician hard things that he or she might not want to hear. One teacher quoted says to certain students, "You can always find a way to have music in your life," as a means of saying that the dream job will not likely be realized.
In the master class Eric Owens gave at Juilliard on May 1, he spoke with candor to students about how to approach their studies and their young careers.  He said, "You should enjoy the journey. Life is nothing but a series of 'heres' and 'nows.'" He continued, "It's great to be ambitious and want wonderful things but I charge you young people to enjoy what you are doing at the moment."
Owens then raised the delicate issue that not every student in the performing arts, even those who are Juilliard-trained, will necessarily have a career in the profession they have chosen. Paraphrasing his colleague Joyce DiDonato, who had addressed this issue in a class she gave at Juilliard, Owens said, "Even if you do not end up doing this, it is going to be okay. As you are here enjoying and absorbing the arts, you will use it if you become a performer or if you do not."
Owens was making another point: the tools students are given for learning and connecting to great works of art could be applied in other fields. The works of art the students learn can offer a lifetime of insights and pleasures. There is, of course, the disappointment of not realizing one's dream, but such a thing is part of the deal in all creative endeavors and even in careers where work is more plentiful and secure.
A Broader Education
I think a student should pursue an education in the field he wants to be in while, at the same time, acquiring a broader cultural education and skills in other fields. I know people who studied to sing opera who work in offices, medicine, education, finance and even a few who have gone far in the culinary arts. This is not failure, it is life.
If a student trusts his or her teacher, then receiving bad news might be heavier than it was in my case, where I felt my professor really happened to be wrong. Good teachers would not drop such an assessment on students but, gradually and incrementally, might find caring ways to show a student that a role, or a career choice, might just not be realistic. But that does not mean that a student should dash his dreams. There are other people to teach you who might have the skills to help you with breakthroughs. Or they too might concur with your previous teacher.
Even in the careers of successful performers, there are missteps. I have seen more than a few outstanding lyric sopranos attempt Tosca and get burned in the process. The smart ones retire the role quickly (and their press materials refer to it as a "personal triumph" for the artist). Others keep plugging and, if they sell tickets, no one tries to dissuade them. But they might harm their voices in the long run and also tarnish their reputations. Should someone tell these sopranos? Who should do that? How?
Then, later in careers, some singers know when to stop and others not. Recently, Thomas Quasthoff and Ben Heppner (right), both intelligent realists, decided to quit while they were ahead. I know you can think of singers, especially sopranos, who should have stopped sooner than they did. Beverly Sills, who began performing in public at the age of three and retired at 51, said 48 years of singing was enough but, even at that, she probably quit a couple of years too late. She then became the head of the New York City Opera and later retired, as she said, to smell the roses. But she returned to arts management at Lincoln Center, declaring, "I discovered I am allergic to roses."
You might be interested to know that I later learned that the professor who told me I had no future in the performing arts had falsified his resume and been hired based on academic and professional credentials he did not possess. The college fired him and, ten years later, when I was performance manager at the Met, he showed up in my office to apply for a job. He did not recognize me or remember what he had said to me in school. His resume indicated his experience at my college, but not the credits he had earlier claimed. I put him on a one-year trial to see if he could do the job and then called him in, gave him the job, for which he was highly overqualified. He was a good employee for a few years and then left for a better opportunity. I think I did the right thing. How about you?
Photos: 1) Eric Owens (Ken Howard) 2) Ben Heppner (publicity photo)