The Most Beautiful Tenor Aria? Hear Plácido Domingo Sing Them All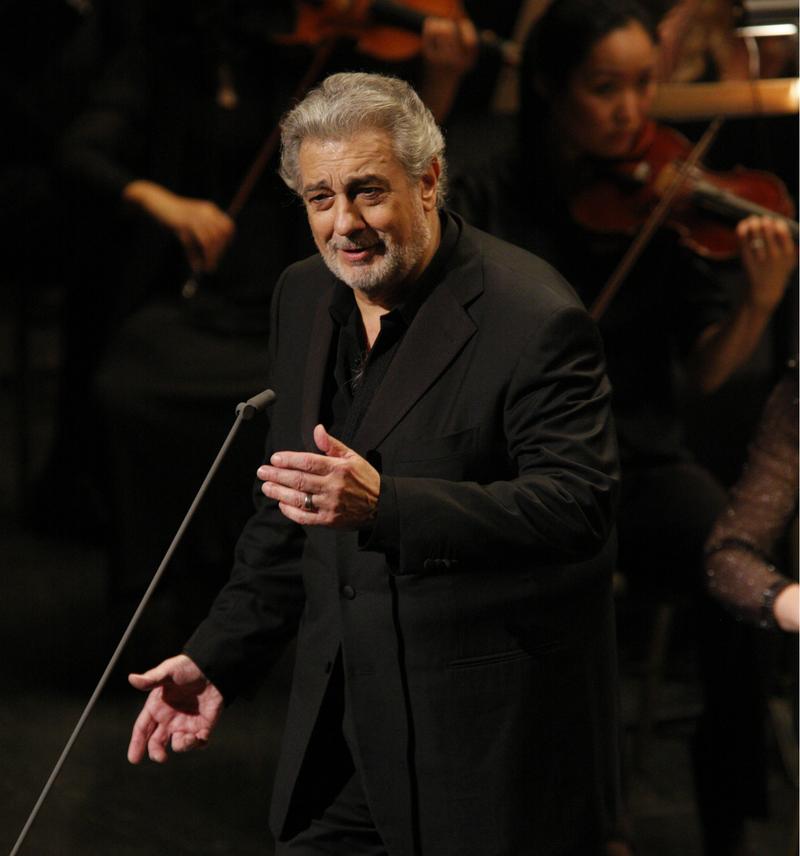 The other day I gave a lecture about Massenet's Werther, after which a few audience members came up to say that its act three lamentation, "Porquoi me réveiller?" is the most beautiful aria for tenor in all of opera. It is beautiful, of course, although beauty is in the ear of the listener. 
But is it the most beautiful tenor aria of all? I pondered this question on March 15 before attending The Enchanted Island, the delightful baroque pastiche at the Met with a superb cast, including Susan Graham, Danielle DeNiese, Andriana Chuchman, David Daniels, Luca Pisaroni and Anthony Roth Costanzo. Ruling the waves as King Neptune was the tenor of all tenors, Plácido Domingo, who now is conquering important roles in the baritone repertory as well. There is only one more performance of The Enchanted Island, on March 20, and I heartily encourage you to go. It may not come back for a long time, and certainly not with a cast of this caliber.
Plácido Domingo's name was appearing in a lot of social media that evening.
According to some posts, he was either observing his 700th singing performance at the Met (he conducts too, you know) or his 3,700th career performance. While a representative at the Met could not confirm these figures, there is no question that Domingo is an artist of unprecedented precedents. The cast and audience animatedly cheered him during and after the performance. Later, I am told, he threw a party at the opera house attended by many colleagues and friends.
As I walked home, it dawned on me that Domingo might be one of the very few tenors to have sung all of the tenor arias one might count among the most beautiful. Perhaps a few singers (Nicolai Gedda among them) have recorded them, but I doubt there is another tenor who has performed them all on the stage, whether in opera or concert.
I paused for a late-night coffee to draw up a list of what I think are the most beautiful tenor arias. Note that I am emphasizing those that are beautiful rather than stirring (such as "Di quella pira" sung by Manrico in Il Trovatore) or infectious ("La donna è mobile" sung by the Duke of Mantua in Rigoletto). Your opinion might differ and I welcome your comments following this article.
When I got home, I decided to see if there were YouTube recordings of the great Domingo singing all the arias I selected. Of course there were! I list them for you in alphabetical order by composer's name:
"Una furtiva lagrima," sung by Nemorino in Donizetti's L'Elisir d'Amore. 
"The Improvviso" from Andrea Chénier. Umberto Giordano created one of the most amazing roles for tenor in this opera, which returns to the Met on March 24. Many lovers of Chénier think another aria, "Come un bel dì di maggio" is even more beautiful.
"Porquoi me réveiller?" from Massenet's Werther.
"Dalla sua pace" sung by Don Ottavio in Don Giovanni. Poor Ottavio is a rather spineless fellow and hardly the romantic lead most tenors are keen to sing. In compensation, Mozart gave him this aria and the gorgeous "Il mio tesoro," both of which may be the most beautiful music in this opera.
"E lucevan le stelle," Mario Cavaradossi's mournful farewell to his beloved and to life in Puccini's Tosca. For good measure, the first act also has "Recondita armonia." To me, Calaf's aria "Nessun dorma" from Puccini's Turandot is more stirring than beautiful and loses points because the character is fundamentally selfish and unlikable.
"Di rigori armato," the aria by the Italian tenor from Der Rosenkavalier. Richard Strauss did tenors no favors in the music he created for them in that it was often difficult and meant more as supporting sounds for the soprano. In the case of this aria, the characters on the stage ignore or even disdain the tenor as he makes beautiful music.
Lenski's aria from Tchaikovsky's Eugene Onegin. The poet knows he is about to die in a duel of pistols with the title character, but gets to sing this marvelous aria first.
"Quando le sere al placido" sung by Rodolfo in Luisa Miller. Verdi created so much stupendous music for tenors, who should give thanks every day for this composer. I could name numerous other arias, but more than a few tenors have told me they think this one is Verdi's most beautiful.
"In fernem land," sung by Lohengrin. In his operas, Wagner created what seem like hours of glorious and often dramatic music for tenor that is really hard to sing. You might think "Morgenlich leuchtend" from Die Meistersinger con Nürnberg is even more beautiful, but I am drawn to Lohengrin for the entire role and the music Wagner gave him.
I think an obvious but important point must be made: There are many kinds of tenors and not everyone suits each kind of role in the same way. If Domingo, or perhaps Jonas Kaufmann, is able to sing more of these arias well than most tenors, the way we perceive them relates to the timbre of their voices, their use of language, and whether they are singing an aria in concert or as part of a complete opera performance.
Let me know what you think is the most beautiful tenor aria and whom you would like to hear sing it. If you wish, post a YouTube link of the performance you prefer.