Renée Fleming: An Artist of Her Time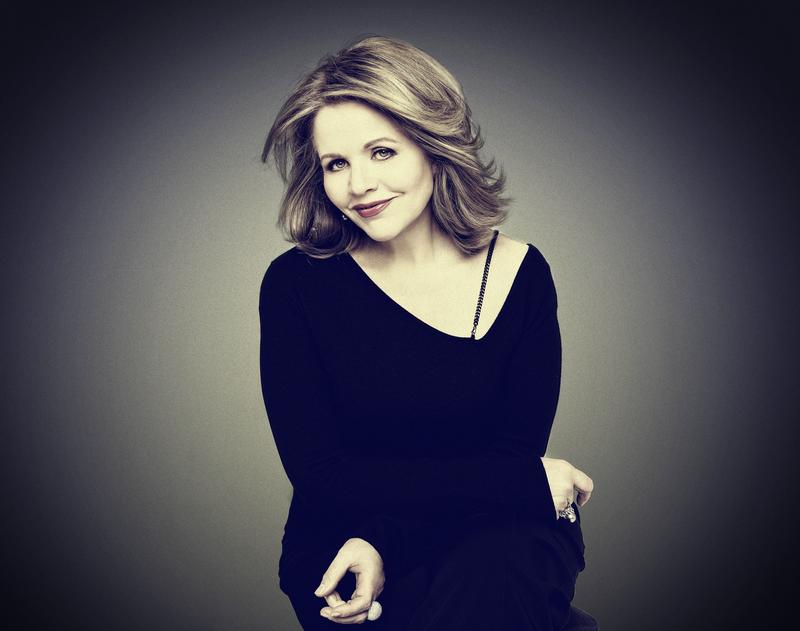 I made notes for this article before one appeared in The New York Times implying that Renée Fleming was retiring from opera. I recall that, more than a year ago, she said she planned to put her famous roles behind her but was open to a new and interesting opera should it come her way. Fleming recently told NPR very explicitly that she is not retiring.
She made her Met debut at age 32 on March 16, 1991, a single appearance as the Countess in a run of 12 performances of Le Nozze di Figaro conducted by James Conlon in which the other Countesses were Pamela Coburn, Felicity Lott and Kiri Te Kanawa.
Starting with the Countess and concluding (for now) with the Marschallin makes sense as the two characters are connected. Mozart's remains trapped in an unhappy marriage and hopes her husband will change. Strauss and Hofmannsthal transformed the character into a woman who may have sorrows but still is vital, beautiful and wise. A detail I enjoyed in the wonderful new Robert Carsen production at the Met is that the Marschallin may be closing one chapter of her life but slyly catches the eye of the dashing police commissioner, who extends his arm and they leave together. Tomorrow is another day.
Fleming's career straddles two eras in opera and she made the best of inevitable change. At its start, young singers had recording contracts and she carved out a major career not only in opera but as a recitalist and recording artist. She was sought by the finest conductors and stage directors for collaborations. Singers who came along even a few years later did not have the same recording or performing opportunities and have not enjoyed the same degree of recognition that Fleming has.
She learned from the examples of artists such as Leontyne Price, Marilyn Horne and Beverly Sills how to be an American artist who excels in a European art form. Those legendary singers had to work very hard for what they achieved and were subjected to frequent criticism. Fleming sang most of the Mozart and Strauss roles associated with her voice type but also pursued ones that were off the beaten path (her clout enabled her to get these operas staged). She is to be admired for pushing beyond the tried-and-true.
Fleming, more than anyone else in opera in many decades, has been a muse and inspiration to other creative people.
Ann Patchett, in her wonderful novel Bel Canto, seems to have drawn richly from the Fleming persona (without creating a portrait of the singer) in the character of Roxanne Coss. There had been talk for years about making an opera using Bel Canto, with the idea that Fleming would star. As it happens, among the many hats Fleming wears in her professional life is as creative consultant to the Lyric Opera of Chicago. Fleming worked to make the opera a reality but passed on performing the lead. The company presented the world premiere of the opera Bel Canto in December 2015. It has music by Jimmy López and lyrics by Nilo Cruz and starred Danielle DeNiese.
Fleming recorded the singing for the forthcoming film version of the novel Bel Canto that stars Julianne Moore as Roxanne Coss.
In the spring of 2018, Fleming plays Nettie Fowler in a Broadway revival of Carousel. This is not her first appearance on The Great White Way. In 2015, she starred in Living on Love written by Joe DiPietro as a vehicle for some of her talents wedded to the generally-perceived persona of the opera diva. Her character Raquel De Angelis is a "diva" in the prima donna sense of being intemperate and high-maintenance.
Not since Beverly Sills has an American opera singer found her way into so many corners of American media and public conscience. Sills showed a talent for fundraising and a passion for arts management, but also hosted talk shows on television and engaged in politics with a combination of bare fists and velvet gloves. Fleming clearly understands how the wheels of government and arts organizations turn but her approach is gentler and more inclusive than the at-times bubbly and at-times steely Sills.
For many presenters in various areas of the arts who are seeking a diva, Renée Fleming is the one to get. In addition to her many talents, her name is almost a guarantee of a certain kind of luxe, charme et volupté. She elegantly sang the National Anthem at the 2014 Super Bowl. 
She inspired André Previn as he created the role of Blanche DuBois for her in his opera version of A Streetcar Named Desire. The aria "I Want Magic" has become part of Fleming's concert repertory.
Ann Ziff, jewelry designer, philanthropist and chairman of the board of the Met, designed a Renée Fleming iris brooch.
Garrison Keillor found inspiration in her to create the character of Renata Flambee (note the initials) that Fleming performed on "A Prairie Home Companion." Here is a script from a 2015 appearance. She was drolly funny on a David Letterman show delivering a Top Ten List in which she sang melodies from seven different composers to humorous lyrics.
She has inspired pastry chefs to make desserts in her honor. La Diva Renée, served at Daniel Boulud's restaurants, is made of chocolate, hazelnuts, amaretto cookies and a clementine sauce. Here is another Boulud recipe for a dessert called La Coupe Glacée Diva Renée, which seems different from what he originally created. It is made with raspberries and pistachios. Imagine having two desserts named for you.
In 2019 she will take the reins of The Song Continues, Carnegie Hall's splendid series of master classes for young artists who want to perform vocal recitals. Certainly we have not heard the last of Renée Fleming, and I am glad of it.