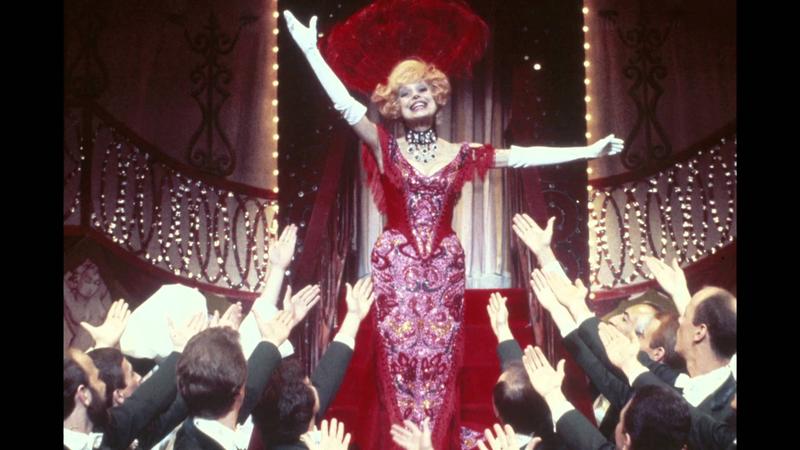 The other day I was seated on the #5 bus in Manhattan as it was ensnared in the epic traffic jam that is now part of life in New York in the shadow of the Trump Tower. I'd read every word of the magazine I had with me. I read e-mails, social media and online newspapers on my smartphone until it ran low on battery charge.
I allowed my thoughts to wander and suddenly heard, in my mind's ear, the Johnny Mercer song "Accentuate the Positive", a hymn to the American ideal of looking on the bright side, spreading joy up to the maximum and bringing gloom down to the minimum.
None of this moved the bus forward. Soon my thoughts became more despairing and I thought of the famous words from Samuel Beckett's Waiting for Godot:  "I can't go on. I'll go on." This declaration of fortitude in the face of uncertainty can be interpreted as a bleak existential hell or an assertion of the human spirit in the face Sisyphean adversity. After pondering this conundrum, I went back to my phone and found a bit of breaking news from Italy's La Repubblica.
In Milan, soprano Kristin Lewis had fainted onstage at La Scala late in the performance of Porgy and Bess in which she co-starred with bass Morris Robinson. According to this report, Lewis felt unwell and lost consciousness for a few minutes. The curtain could not be lowered because she lay at the spot where it would land. Lewis was treated by a doctor in full view of the audience. She recovered quickly and told the audience, in English, "I'm fine. The show must go on" and completed the performance, leaving for New York with Sportin' Life and sending the confused but determined Porgy to declare, "I'm on my way" and leave Catfish Row to find her.
I confess that, on the marooned Fifth Avenue bus, reading about Ms. Lewis's gumption and can-do attitude really lifted my spirits and made me proud of her and Robinson, two fine American artists showing the best of our country (along with American conductor Alan Gilbert) in Italy.
The ineffable desire to keep going forward, even when such a thing seems impossible, is a basic human trait but is particularly characteristic of us Americans for whom optimism is part of our national creed. This belief has gotten us through many difficult times but also means that we sometimes endure for the sake of enduring rather than trying to understand or figure out how to make things work better. We need to draw lessons from what happens but don't always seek to do so.
That said, the venerable theatrical tradition of "the show must go on" speaks of a very particular approach among most American performing artists. Such was the case during the Porgy and Bess at La Scala. I have worked in many theaters in Europe and, when I hear local people assess the skills of Americans, they say, in effect, that we may not all have European opera languages or traditions in our blood, yet we bring more versatility, willingness to work hard and great spontaneity when thing sometimes might go wrong in a live performance. I would only add that many Americans assiduously learn the languages and traditions while some artists mistakenly assume that being born in Italy, Germany, Austria, Russia, the Czech Republic or France automatically gives them a mastery of their nation's culture.
The second article I published in this space, on March 23, 2011, was entitled "Must the Show Go On?" It dealt with the choices performers and arts executives make in the face of unforeseen circumstances such as tsunamis, earthquakes, the death of an audience member or if an impassioned audience member throws the ashes of his dead friend into an orchestra pit. Take a few minutes to read my article from five years ago for context.
Carol Channing, who said that "center stage is the safest place in the world," is a famous exponent of "the show must go on." She performed the role of Dolly Levi in Hello, Dolly! more than 5,000 times, sometimes with a high fever as well as some chronic medical conditions. She, along with Ethel Merman and American opera singers such Roberta Peters, Marilyn Horne, Richard Tucker, Sherrill Milnes and Samuel Ramey, were troupers.
Watch Channing, age 44, sing the title song in Hello, Dolly! with the original Broadway cast in 1965, the year after the show opened. 
Then watch her in London in 1979 at the age of 58. And in a U.S. revival in 1994, the lyric "Wow, wow, wow fellas, look at the old girl now fellas!" took on new meaning even though Channing's performance made few concessions to age and the fact that she had played the role thousands of times.
Not every performer subscribes to this tradition. I am thinking of the viewpoint of a rather famous American singer and actress, no longer with us, who was a close friend. She believed in not going on if she did not feel her best because she said audiences would recall her as being less good than people expected. She also felt she would be less likely to be hired for new jobs if she did not sound great than if she was deemed an unreliable canceller. I take her point, one that some other artists share, but admire those artists whose talents and drive make them cultural first responders at a moment in which their performances and examples are so uplifting.
A very famous show-must-go-on moment came on April 9, 2011. Juan Diego Flórez was scheduled to sing the title role in Le Comte Ory at the Met in a live international HD transmission to begin at 1 p.m. That morning his wife went into labor and, along with two midwives, the tenor delivered his son Leandro at 12:25 p.m. He held the baby for a minute then dashed to the opera house and gave a spirited performance that brought down the house.