The State of the Art at La Scala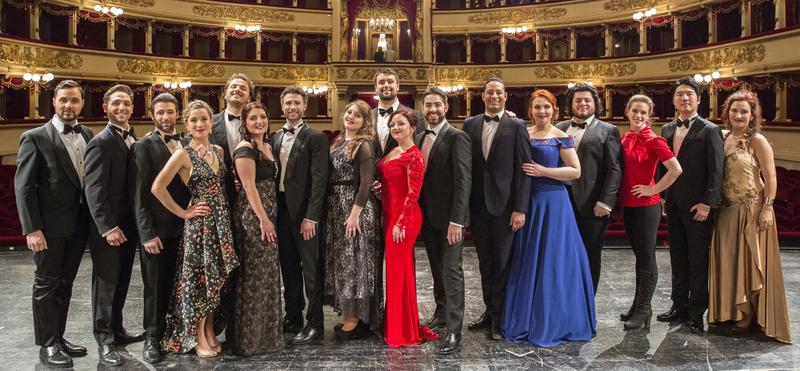 MILAN — I have been fortunate to attend at least a couple of performances at Teatro alla Scala every season since 1975. In addition, I was a student there in the late 1970s, working directly under the brilliant stage director Giorgio Strehler and absorbing much of what I know about Italian opera.
I have seen this legendary opera house during a golden age under Claudio Abbado and Strehler as well as when there was frequent labor unrest, clashes between musicians and management, and a pervasive sense of exclusivity that made many opera lovers feel unwelcome. Securing a ticket required considerable strategizing, lots of money and knowing the right people.
My current visit finds La Scala in very good shape, fully connected with its past, present and future, and more open to the public and to diverse audiences than ever before. Two recent events helped make it the vibrant theater it is today. From 2002-2004, there was a major reconstruction and expansion of the backstage areas that built new dressing rooms and rehearsal spaces and modernized stage technology. This enabled the company to do more ambitious productions.
In 2015, the whole world arrived for the six-month Milan Expo. La Scala rose to the occasion with 12 opera productions and numerous concerts and special events. Many of the world's top opera singers performed during Expo.
On May 28, I attended a revival of Robert Carsen's staging of Don Giovanni. When it was La Scala's opening night production of the 2011-2012 season, I wrote about its reflection of the zeitgeist in Italy at that moment. There are many brilliant ideas, including a funhouse mirror in which the audience is reflected during the overture. It returns at the moment when the Commendatore appears in the box where heads of state such as Silvio Berlusconi have sat. The audience sees him among them, which is chilling.
It is remarkable that the production is even more relevant now than in 2011 even though nothing in the staging has changed. The subtitle of the opera, Il Dissoluto Punito (The Licentious Man Punished), suggests that those who transgress will pay for their sins. In this production (spoiler alert) the Don seems to be punished but, in fact, returns as malevolently charismatic as before, while all the other characters are dragged downward and vanish. The man who breaks all the laws prevails.
It helped that La Scala had, in the title role, Thomas Hampson, who deeply understood the ideas of the production more than Peter Mattei, who appeared in 2011. This, Hampson's first opera role at La Scala, was one of the baritone's finest portrayals. Luca Pisaroni was just as good as Leporello in that he was not merely downtrodden and servile but, like all the characters, completely infatuated with Giovanni even though they knew better. They are complicit in their own downfalls.
While the 2011 cast (including Anna Netrebko, Barbara Frittoli and Bryn Terfel) was starrier, the two male leads worked better this time and were abetted by the splendid Donna Anna of Hanna-Elisabeth Müller, one of the finest sopranos I have come across in a long time. She was a memorable Marzelline in her Met debut in Fidelio in March, but that did not prepare me for what she did in Milan. In a strapless black gown designed for Netrebko, Müller looked like John Singer Sargent's Madame X and sang with such ease and deep feeling for the role and for Carsen's ideas.
The performance was conducted by Paavo Järvi and the orchestra, though not quite the level of the Met, was marvelous. Attending a first-class performance at this temple of the lyric art is still one of the summits in the life of an opera lover.
On May 31 the company announced its 2017-2018 season and it is very appealing. There will be 15 operas (fewer than the Met or Vienna), but also 8 ballet programs, 8 symphonic concerts, 8 vocal recitals, children's programs, and visits from major orchestras and the Bolshoi Ballet. Many excellent conductors and singers are scheduled. The glamorous Dec. 7 opening night will be Andrea Chénier, starring Yusif Eyvazov and his wife Anna Netrebko, conducted by music director Riccardo Chailly.
La Scala looks back with a revival of Franco Zeffirelli's sumptuous Aïda in honor of the director's 95th birthday. It will be conducted by 86-year-old Nello Santi, who I would love to see again at the Met. There will also be Don Pasquale, Elektra, Ernani, Fidelio, Die Fledermaus, Orphée et Eurydice and Simon Boccanegra. I am drawn to seldom-seen operas such as Francesca da Rimini, Il Pirata, the world premiere of Kurtag's Fin de Partie (based on Samuel Beckett's Endgame), Mozart's La Finta Giardiniera and, especially Schubert's Fierrabras.
I want to single out Cherubini's Ali Babà e i quaranta ladroni (Ali Baba and the Forty Thieves) in Sept. 2018. It will be presented by the Accademia della Scala, the training program that is a jewel in the company's crown. It has done one mainstage production each season since 2016. Ali Babà will be conducted by Paolo Carignani and produced by Liliana Cavani.
The roots of training performers at La Scala dates back to 1813, when the renowned ballet school was founded. A school for singers was established in 1950 and one for stage directors came in 1970. In recent years, the Accademia has grown in scope and now has 1200 students receiving a wide range of training. It became an autonomous school in 2001. An outstanding recent graduate is soprano Pretty Yende.
The Accademia trains opera talent of all types: conductors, instrumentalists, singers, stage directors, scenic designers, hair stylists, wig makers, tailors, costume designers, videographers, sound crews, lighting designers and photographers, as well as young people who want to work in opera management. No other theater in the world offers as complete an education in all aspects of bringing opera to the public. But, then, no other opera house is Teatro alla Scala.