About WQXR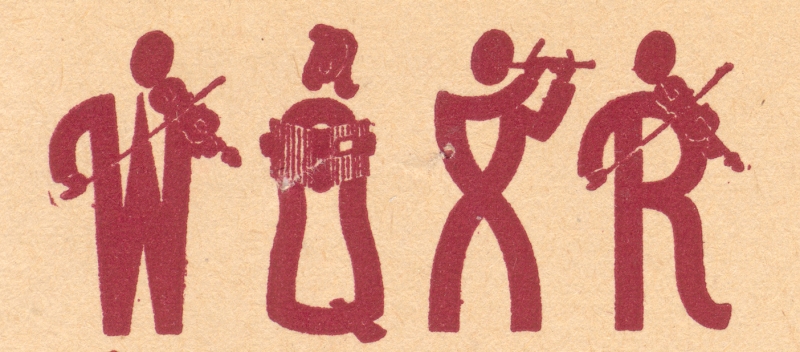 The nation's first commercial classical radio station began in 1936 when W2XR owner and founder John Hogan joined with advertising executive Elliott Sanger to create the Interstate Broadcasting Company. The company's chief asset was W2XR.  In December 1936, W2XR's call letters were changed to WQXR. The FM station signed on in 1939 and both were sold to The New York Times Company in 1944. The Times Company completed the sale of the AM station to Radio Disney in 2007.  The sale of WQXR-FM to WNYC was approved by the FCC on September 8, 2009 in a multipart deal including Univision; it will close on October 8, 2009.
The "new" WQXR will sound largely familiar to longtime WQXR listeners, with a commitment to the "best of the best" of the classical core, hosted by Jeff Spurgeon in the morning, Midge Woolsey in the afternoons and Elliott Forrest during the weekend "brunch" hour.  WNYC's David Garland and Terrance McKnight, currently heard in the evenings on WNYC, will host classical music in the evenings on WQXR.  Naomi Lewin, the new afternoon host, joins WQXR from WGUC, Cincinnati's Classical Public Radio. Lewin has also produced Met Cameos for the Metropolitan Opera's international radio broadcasts.
Listeners of Classical WQXR 105.9, as the station will now be known, will continue to hear many of their favorite shows at the same times as in the past, such as the Metropolitan Opera Radio Saturday Matinee Broadcasts, The Philharmonic This Week on Thursday evenings, McGraw Hill Young Artists Showcase on Wednesday evenings, and Symphony Hall each weeknight; they will also hear more programming from the city's cultural organizations such as the Chamber Music Society of Lincoln Center.  Exploring Music, hosted by Bill McLaughlin, will now be heard at 11 PM and its production will migrate to WNYC's studios in Hudson Square. To download the complete WQXR schedule, click here.
A new radio stream called "Q2" will be launched simultaneously with Classical WQXR 105.9. This new online radio station will feature "500 Years of New Music" and will be programmed by WNYC's Executive Producer for Music, Limor Tomer.  With a more contemporary focus than WQXR, it will also feature large-scale festival programming as well as live concerts from venues around New York, including WNYC's new performance studio, The Jerome L. Greene Performance Space.  A weekly two-hour version of Q2 will air on WQXR on Saturday nights at 10 PM, hosted by Terrance McKnight.
To learn about the WNYC Board of Trustees, visit our Board page.