Audio on WQXR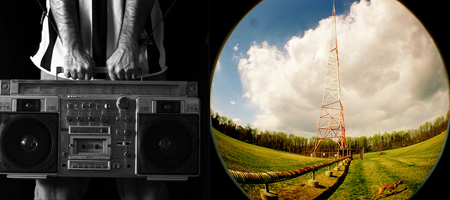 (Photos by joniraundegi/flickr and sandcastlematt/flickr)
WQXR provides several different platforms from which listeners can access present and past shows:
Traditional Radio Transmitters: Find out more about where you can listen to WQXR near you and how to improve your radio signal.


HD Radios and Internet Radios: Listen to WQXR or Q2 within range of 93.9FM on an HD Radio or around the world on an internet radio.


Live Stream: The What's On Now player is in the top right corner of all pages on WQXR.org. Find out more about how to use it on our Audio Player page. You can also listen live through iTunes or Windows Media Player (available for Mac or PC).


Podcasts & RSS Feeds: Automatically download the podcast of WQXR's The Washington Report or get automatic updates from the WQXR website.


Archived Audio: Select programs and articles provide audio archives on our website. Find out more about the in-line and pop-out players on our Audio Player page. (Much of the music played on WQXR cannot be archived for copyright reasons.)


Mobile Phones: Listen to WQXR on your mobile phone.


Live in the Greene Space: While you cannot hear WQXR live all day in our performance facility, the Greene Space, you can purchase tickets to see upcoming live concerts and broadcasts. Come see live performances of some of New York's greatest classical music performers or come participate in a discussion with one of WQXR's hosts. Visit TheGreeneSpace.org for more information.
To view what's played so far today, visit our playlists page and scroll through until you find the right time. If you'd like to see playlists from previous days, go to the playlists page and select the appropriate day using the calendar tool in the right column. To look at previous months, use the arrow next to the month's name.
Unfortunately, we are unable to provide advanced playlists.  The terms of the licenses that allow us to webcast music prohibit us from pre-publishing playlists.
Troubleshooting answers questions about malfunctioning streams and bookmarks and provides extra help with iTunes and Windows Media Player.
If you have questions or comments, please contact WQXR Listener Services.