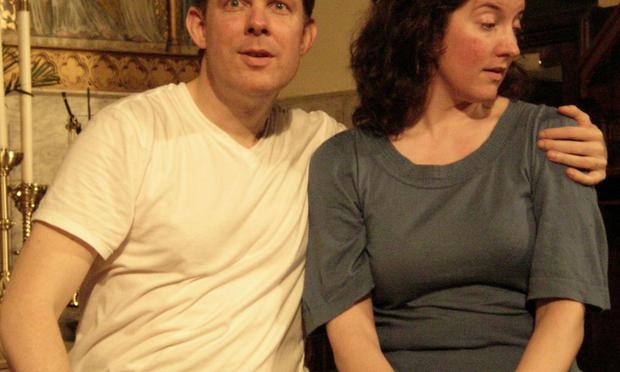 Chelsea Opera - This is the Rill Speaking and Bermudas
Thursday, June 9, 2011 through Saturday, June 11, 2011
Based on a play by Pulitzer prize winning playwright, Lanford Wilson (who passed away in March of this year only three days before composer Lee Hoiby) with a libretto by Mark Shulgasser, This is the rill speaking is a one-act opera that evokes the every day life of a 20th century small town in the Ozarks, much in the spirit of Thornton Wilder's Our Town and Edgar Lee Masters' Spoon River Anthology.  
Six singers portray eleven roles, accompanied by chamber orchestra.  Of the opera's first "professional" presentation by American Opera Projects in 1991, The New York Times described it as "unfailingly gracious music (that) mixes a nostalgic glow with moments of winking mischief and gentle seduction." 
Mr. Hoiby's vocal chamber work, Bermudas (1983) is paired with the opera.  Written for soprano, mezzo-soprano and small chamber ensemble (violin, viola, cello and piano), the piece beautifully evokes Andrew Marvell's 17th Century text, a prayer of thanksgiving that describes the discovery of the lush island paradise of the Bermudas.  Chelsea Opera previously presented this iconic Hoiby work in a vocal chamber music concert two years ago and looks forward to revisiting it in a staged version.
Featured performers in This is the rill speaking are sopranos Lynne Abeles and Danya Katok, mezzo sopranos Juli Borst, Julie DeVaere, Darcy Dunn and Erika Person, tenors Kirk Bangstad and Mike Faraci, and baritones Sámus Haddad, Brian Henry, Brad Lassiter and Justin Ryan.
Singing Bermudas will be soprano Bernadette Fiorella and mezzo-soprano Leonarda Priore. Maestro Carmine Aufiero leads the Chelsea Opera Chamber Orchestra. Lynne Hayden-Findlay will provide the stage direction.