WQXR Names Former VH1 Digital Strategist Michael Rinzel Director of Digital Content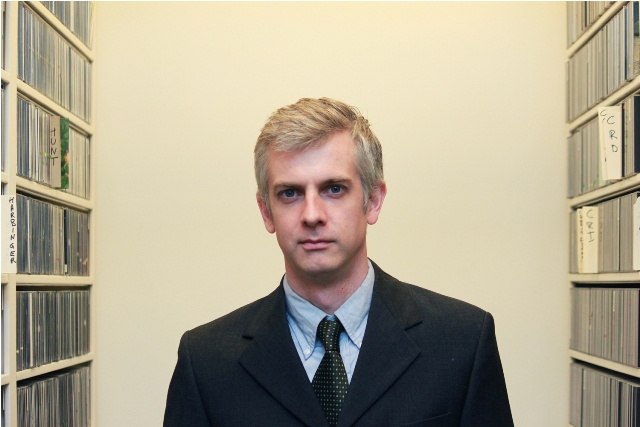 (May 3, 2011, New York, NY) -- Michael Rinzel, a digital media strategist with extensive experience in commercial entertainment cable television, has been named Director of Digital Content, announced WQXR Head Graham Parker today.
In this role, Rinzel will provide strategy and leadership in WQXR's aspiration to become a leading media source of classical music. He will oversee the relaunch of WQXR.org in Fall 2011, which will include robust video content, online partnerships, and special music streams, and will support on-air programming and festivals. In addition, he will oversee web content generated through live productions from The Jerome L. Greene Performance Space, WQXR's innovative multiplatform live event venue.
"I'm delighted to welcome Mike to the WQXR team as we continue to grow our efforts to become the premier classical music platform on-air and online," said Parker. "His expertise in enhancing user experience, video content, user generated content, and social media will help us create a vibrant, interactive, and yes, entertaining experience for WQXR.org visitors from all around the globe. And because Mike is a lifelong musician, we know his work will be infused with a true passion for the diverse musical menu we offer across WQXR and our new music stream Q2."
"As an ardent fan of public radio, I'm excited to help realize WQXR's goal of creating a home and global meeting place for classical music fans in the 21st century," said Rinzel.  "WQXR has a unique opportunity to engage more fully with both its traditional audience of classical music lovers, as well as a whole new segment of casual, yet digitally engaged listeners eager for new musical experiences. I'm looking forward to bringing the skills I honed in commercial media to greater serve the public media audience."
Rinzel brings to WQXR more than 15 years of interactive media experience, primarily as a digital strategist for traditional media companies. As Senior Director of Digital Programming and Production, Rinzel developed the digital strategy for VH1's slate of TV series programming at MTV Networks. In this position he oversaw the website and partnered with TV producers to create hundreds of short form ancillary video pieces for VH1's television shows. Rinzel also developed the channel's co-viewing strategy for popular series including Basketball Wives and Tough Love, among many others, and was the chief proponent of engaging on-air show talent with social media.
 
Prior to VH1, Rinzel directed the digital team at Fuse, a music TV cable channel, where he managed the website and developed the channel's interactive TV offering on Cablevision's iO service.  Outside of the cable TV business, Rinzel was Senior Account Manager at interactive agency Sudden Industries, and was also a pioneer in streaming media at Pseudo.com in downtown New York City where he produced and hosted several internet radio and TV shows during the explosion of New York's "Silicon Alley" in the 1990s.
 
Rinzel holds a BA in History from the University of Rochester where he was also able to study symphonic percussion at the Eastman School of Music. He is a songwriter in his spare time and performs occasionally in Manhattan and Brooklyn.
---
Classical 105.9 FM WQXR is New York City's only all-classical music station, immersing listeners in the city's rich musical life. WQXR presents new and landmark classical recordings as well as live concerts from the Metropolitan Opera, the Chamber Music Society of Lincoln Center, and the New York Philharmonic, among other city venues. WQXR broadcasts essential shows such as the Metropolitan Opera Radio Saturday Matinee Broadcasts, the New York Philharmonic This Week on Thursday evenings, the McGraw-Hill Young Artists Showcase on Wednesday evenings, and Symphony Hall each weeknight. For listeners in search of the new, WQXR also operates Q2, a 24-hour-a-day online music stream dedicated to contemporary classical composers, cross-genre adventures, and performances from New York City's edgier venues. WQXR.org provides essential playlist info for online listening, as well as original content, host blogs, NYC cultural news, and videos.