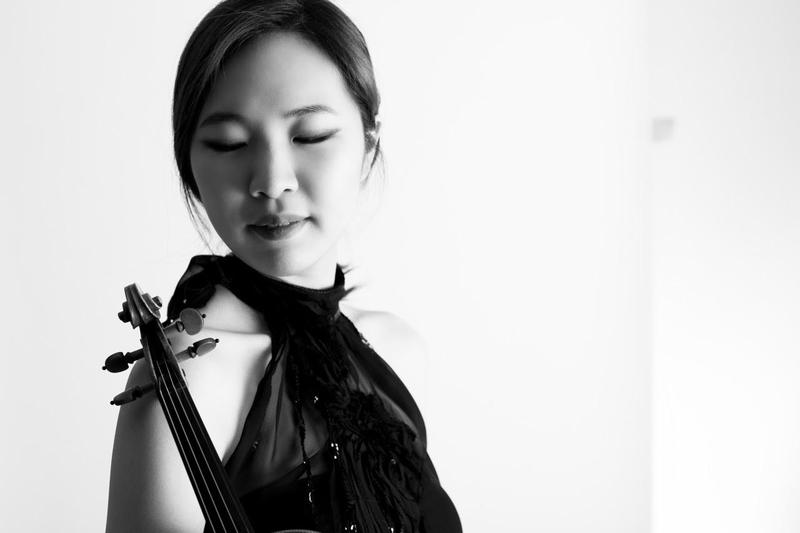 Transcript
Bob Sherman Hello everybody. I'm Bob Sherman and we're heading back to the City of Brotherly Love today for music of Brahms and York Bowen in performances by winners of Astral Artists national competition. All on this 2164th edition of the McGraw Family's Young Artists Showcase.
Bob Sherman If you were listening last week, bear with me while for those who weren't I repeat the basic info that Astral Artists of Philadelphia parallels our own passion for giving broadcast opportunities to gifted emerging artists. Except, they give them concert performances and other vital career building services. I trust that next year I will be able to introduce you to winners of Astral's 2019 competition. But while we wait I thought we should enjoy some of last season's Philadelphia performances by earlier laureates of those same annual auditions. I'm especially pleased to say that quite a number of Young Artists Showcase are on the astral roster. So, let's begin with one of them: Violinist Danbi Um I'm joined here by guest pianist Amy Yang. We heard them on QXR with different partners. Danbi played in the studio last November with a Orion Weiss and earlier on, Amy Yang appeared with clarinetist Moran Katz- but as a duo this past January in Philadelphia's Benjamin Franklin Hall, Danbi and Amy played Brahms most beautifully indeed.
[music].
Brahms Violin and Piano Sonata #1, in an elegant performance tthis past January by Danbi Um and Amy Yang, both of whom I am proud to claim as Young Artist Showcase alumnae. There's more Brahms waiting in the wings tonight, but after we take a short break, a duo for viola and piano by York Bowen will shine forth on the McGraw Family's Young Artist Showcase. Stay with us.
Bob Sherman I'm Bob Sherman, and on the showcase tonight we are looking back to chamber performances last season by winners of Astral Artists National Auditions and our promised duo actually appeared within the Philadelphia debut of pianist Zhenni Li. I guess we can count Zhenni as a kind of showcase alumna. We heard her solo Debussy and Mussorgsky just last week- but obviously she is a splendid sonata player as well, and she asked the violist Michael Cohen as a guest to join her for the 1918 fantasy by the English composer York Bowen. Michael, by the way, graduated in 2016 from Juilliard and is already serving as principal violist of the Chamber Orchestra of Philadelphia. The Phantasy, Zhenni Li tells us in the extensive program note she wrote for the recital, is a work on a grand scale, highly virtuosic and expressive, exploiting the full range and capabilities of both instruments.
Bob Sherman Well, sounds very compelling so let's listen.
[music]
Bob Sherman Yes, what a fascinating piece. The 1918 fantasy of York Bowen, English composer, and an exciting performance by guest violist Matthew Cohen and Astral Artist Zhenni Li. We began today's showcase with Brahms and in yet another Philadelphia concert a few months ago, this one featuring a string concert of Astral Artist' current and alumni players, Brahms again led the way. This was his Sextet #2. Once more, I cannot help pointing out that three of the six players were also Young Artist Showcase alumni: violinist Nikki Chooi, violist Ayana Kozawa, and cellist Zlatomir Fung. The new artists we're happy to welcome into our WQXR family, playing those same instruments, are Hannah Tarley, Milena Pajaro-van de Stadt, and Thomas Mesa.
This is the finale of the Sextet.
[music].
Bob Sherman The finale of Brahms G Major Sextet for strings. The Astral Artist consort encompassing violinist Niki Chooi and Hana Tarley, violists Ayana Kozasa and Milena Pajaro-van de Stadt, cellists Zlatimir Fung and Thomas Mesa. I also can't let this moment go without adding high congratulations to Zlatimir Fung, who just last month took the gold medal and grand prize at the Tchaikovsky Competition in Moscow. So with great Thanks to Leslie Johnson, Astral Artists' director of concert services, for collating and sending me these splendid performances we enjoyed tonight. We'll step out for our weekly greeting from Terry McGraw.
Terry McGraw Well, thanks Bob. There's nothing more satisfying than seeing some of the wonderful young musicians we introduce on Young Artist Showcase go on to become part of our musical mainstream. And it happens all the time on this program. It shows we're not only on the right track, Bob, but leading the way towards a great American future in the arts. I hope you'll all join us again next week.
Bob Sherman Thank you, Terry. We seem to have a little time left over so let's return to Danbi Um and Amy Yang with some Shakespearean incidental music by Eric Korngold.
[music]
Bob Sherman Eric Korngold is best known for his film scores, but as a young man of 23, he also provided incidental music for his stage production of Shakespeare's Much Ado About Nothing. From that sweet Danbi Um and Amy Yang who played the Masquerade closing out with the Bard might have dubbed the sweet delights of tonight's Young Artist Showcase. What's coming up next week? Well, I'm not quite sure. If the international clearances I've been awaiting arrive on time, we will launch a very special series of piano performances recorded at the inaugural China International Piano Competition. If not or if there's a delay, we'll move on to Plan B. Either way, our showcase has moved on apace more then halfway through its 42nd consecutive year on WQXR for which remarkable longevity we are indebted to Terry McGraw and the family foundation named for his father and our very first showcase guest back in 1978, Harold W. McGraw JR.
Bob Sherman Max fine is our master producer. I'm Bob Sherman. Goodnight everybody.
Copyright © 2019 New York Public Radio. All rights reserved. Visit our website terms of use at www.wnyc.org for further information.
New York Public Radio transcripts are created on a rush deadline, often by contractors. This text may not be in its final form and may be updated or revised in the future. Accuracy and availability may vary. The authoritative record of New York Public Radio's programming is the audio record.